If there is one item I could magically make appear in my apartment, it's the popular mirror from Anthropologie. Are you wondering which mirror from Anthropologie I am talking about? You have to know the one and even if you don't know its name, you've seen it EVERYWHERE! All of your favorite bloggers probably have it (except me, which is why I am writing this post). It's called the Gleaming Primrose Mirror and its simply stunning. If you are into a gorgeous mirror that goes seamlessly with any type of decor (think traditional farmhouse or boho or in my case a modern mix) then this baby is for you.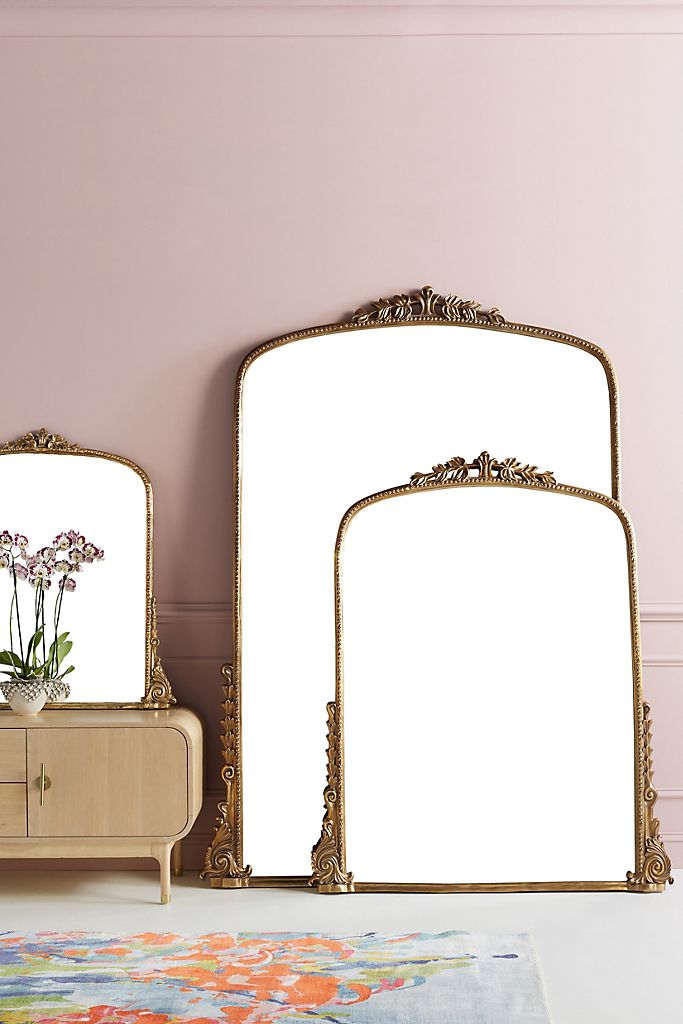 And what's even better is that this mirror comes in three sizes and you'd be hard pressed to not find this on Instagram in someone's home somewhere.
So what is one to do if a $1500 mirror isn't in your budget at the moment? Wait for a sale – sure, but this one rarely goes on sale. Or just do what I did and start searching for the best quality Gleaming Primrose Mirror dupe you can find. I've gone a head and rounded up some of my favorites below, unless of course you just can't live without it! In that case go ahead and splurge.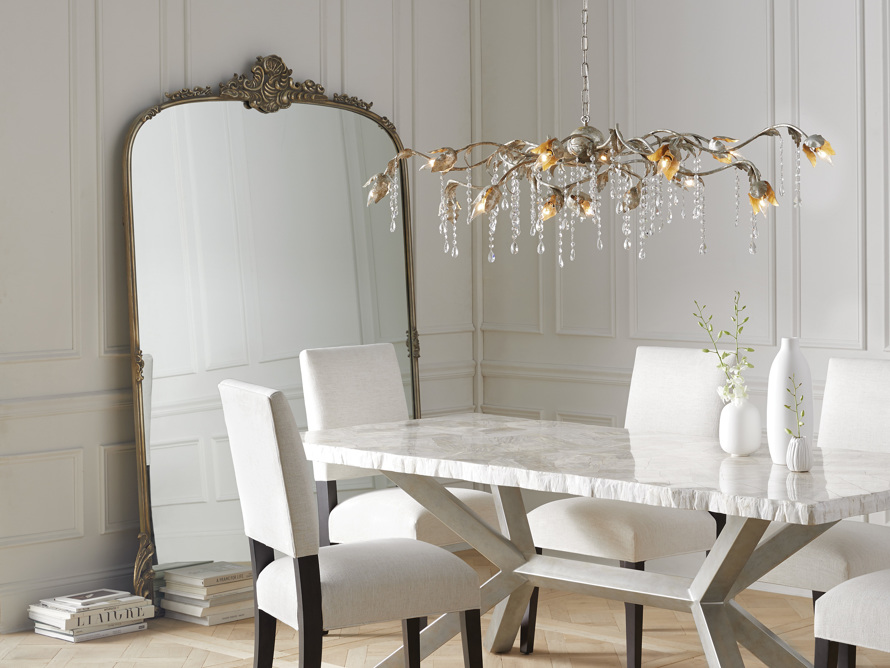 First up, this beauty from Arhaus. The Amelie Gold Floor Mirror is the closest thing I could find. It's still going to set you back a bit but find this baby on sale and you'll easily save a good $500. Plus it comes in different sizes and the 41″ width mirror (still has the 74″ height) might actually be a better option for your space.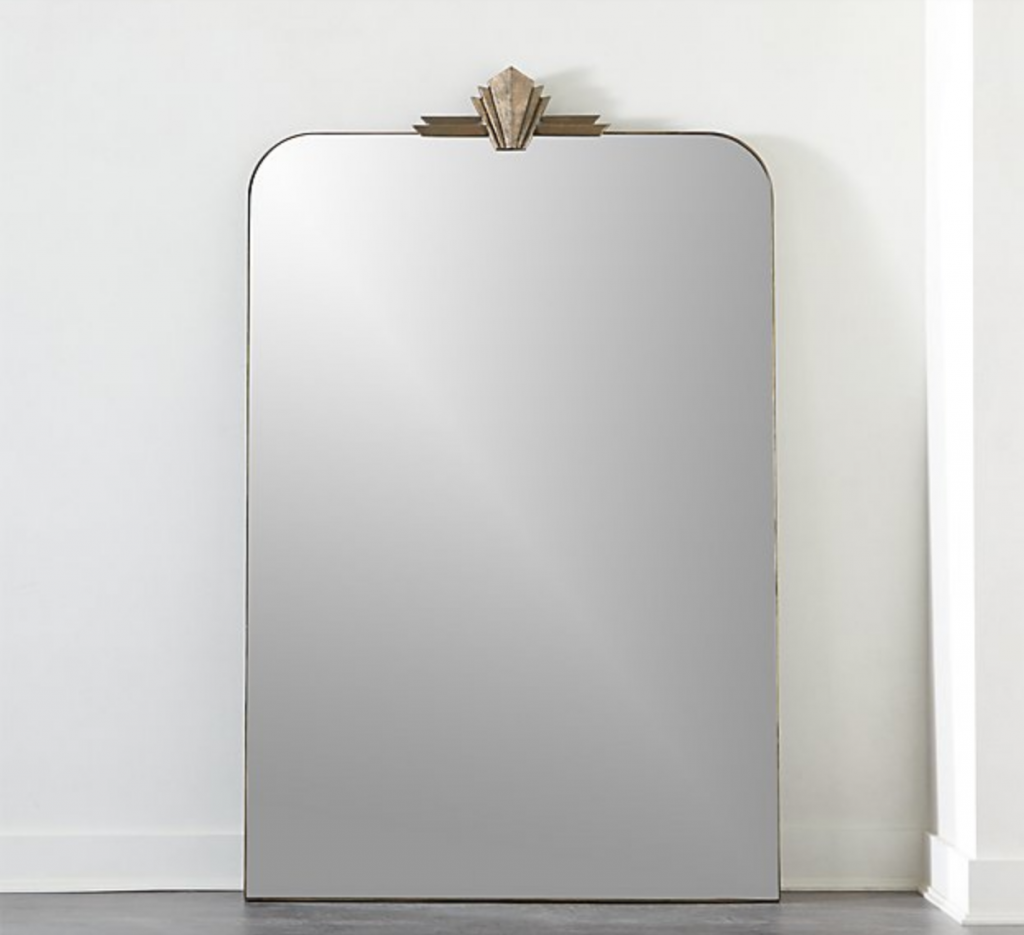 Another favorite option at a much better price point was this Nouveau Floor Mirror from CB2. A slightly different vibe at a much more affordable price point, coming in at under $800. It's still quite a large mirror too, with similar dimensions (78 x 48) to the above mentioned mirrors.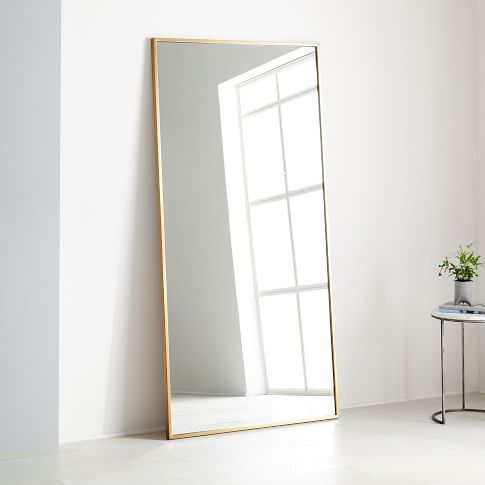 This metal frame mirror from West Elm also comes in a close third as another great option. AND it's even on sale right now.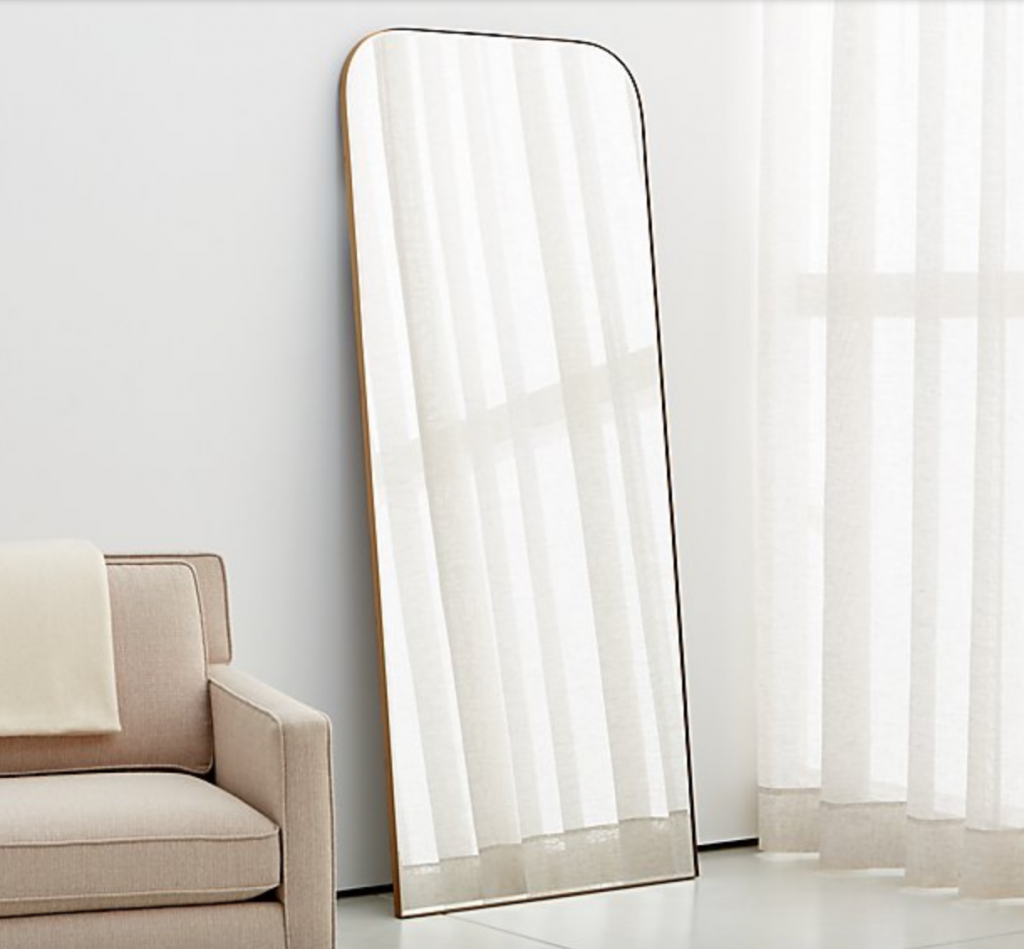 Another affordable option that caught my eye was this Edge Brass Arch Floor Mirror from Crate and Barrel. Under $400 is a bargain for a gorgeous floor mirror that still gives me anthro vibes with its gold touches.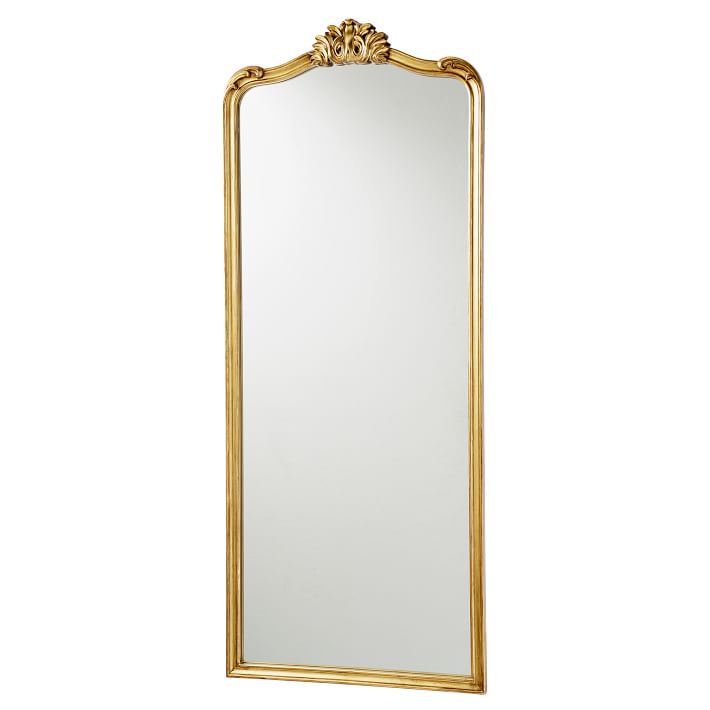 Another option I liked was the Ornate Filagree Mirror from Pottery Barn. Granted this one isn't as big but it's still got some height and the gold touches make it a nice runner up. And with a much smaller price tag of under $500, you will still have some cash left to redo other parts of your home!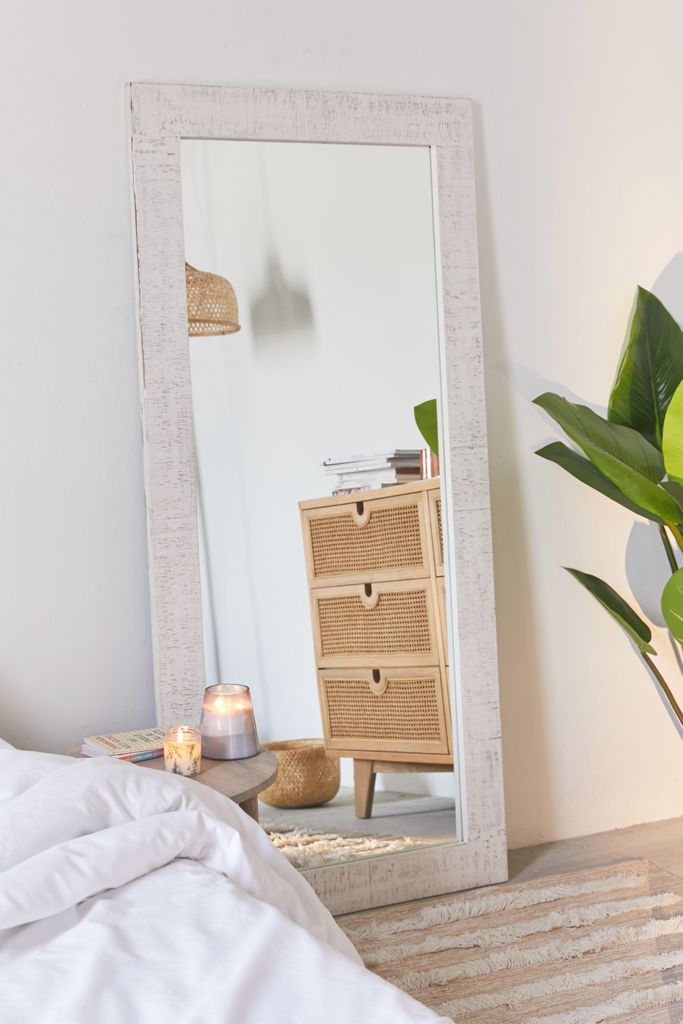 Lastly, my interior designer Antonio Deloatch found this gorgeous wood mirror at Urban Outfitters for a fraction of the price. And while this is a wooden mirror and not the anthro one we've been dying for, you have an option for a couple of different finishes. The Ashton Mango Wood Mirror comes in at a $250 steal.
You can shop all these mirrors right here:

Of course you can always take it one step further and search for floor length mirrors at my favorite places like
Overstock.com
,
Wayfair
or
Joss and Main
. Stay Lovely – Rachel