Disclaimer: I kind of hate New Year's Eve… I know some people are really into it and while I always tend to find a lovely party or parties to attend with friends (this girl LOVES a great event), it just never seems to live up to all the hype. Maybe it's the overpriced dinners at my favorite restaurants, trying to hail an Uber during surge pricing, or the fact that it sometimes feels like forced fun, there is definitely something about this holiday that gives me pause. However, if there is one thing I can get behind for NYE, its those fun sparkly dresses….My ideal NYE this year – wearing the perfect dress and ringing in the New Year with some of my closest friends and possibly copious amounts of alcohol. So whether you are all about that glitz and glam, little black dresses or more a casual vibe, I've selected a few fabulous outfits for NYE inspiration. What's your take on New Year's Eve and what will you be doing to ring in the New Year? Cheers to 2016!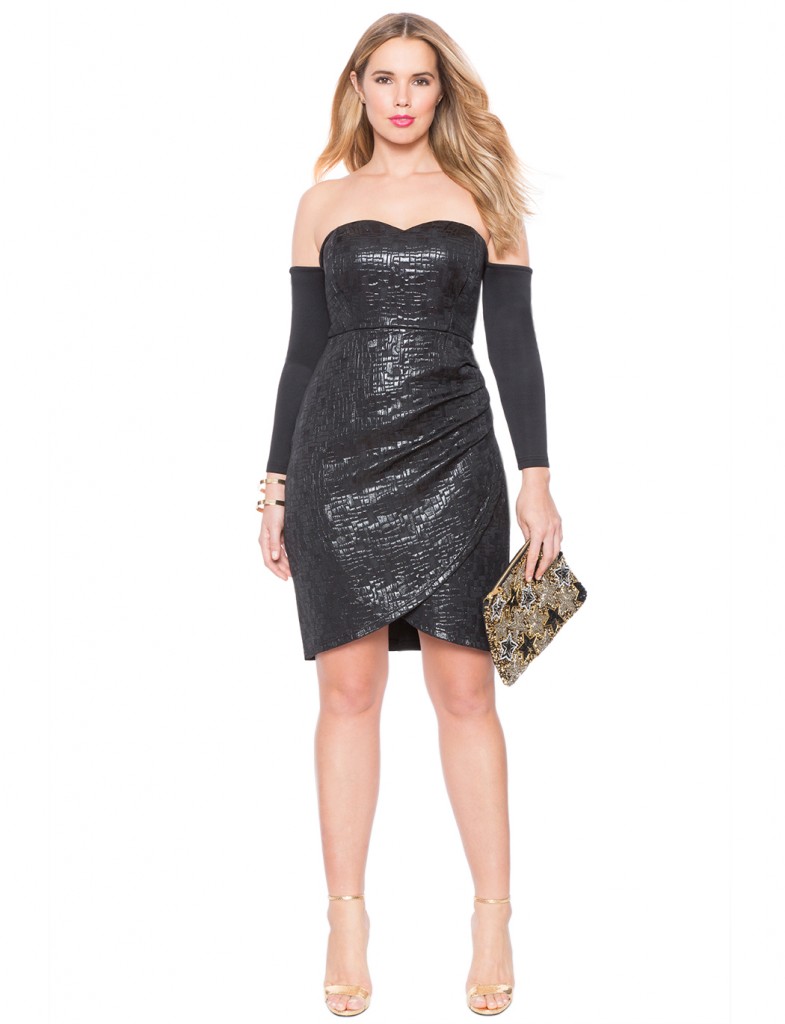 ELOQUII STUDIO STRAPLESS DRESS I love anything off the shoulder and this little black dress is perfect for New Year's Eve or any other special occasion.
RENT THE RUNWAY MERLOT MISCHKA SEQUIN SHEATH
Why not go all out in this gorgeous merlot sequin dress? Rent the Runway is one of my favorite places to go when I want to try out glamorous dresses events without committing.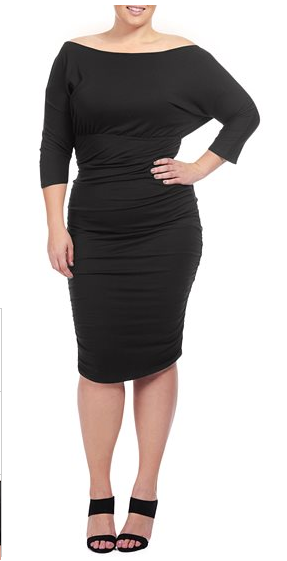 RACHEL PALLY WHITE LABEL FARADAY DRESS
Looking for a chic but more casual vibe? This dress from Rachel Pally's got you covered. Plus this is definitely one dress you can wear multiple times.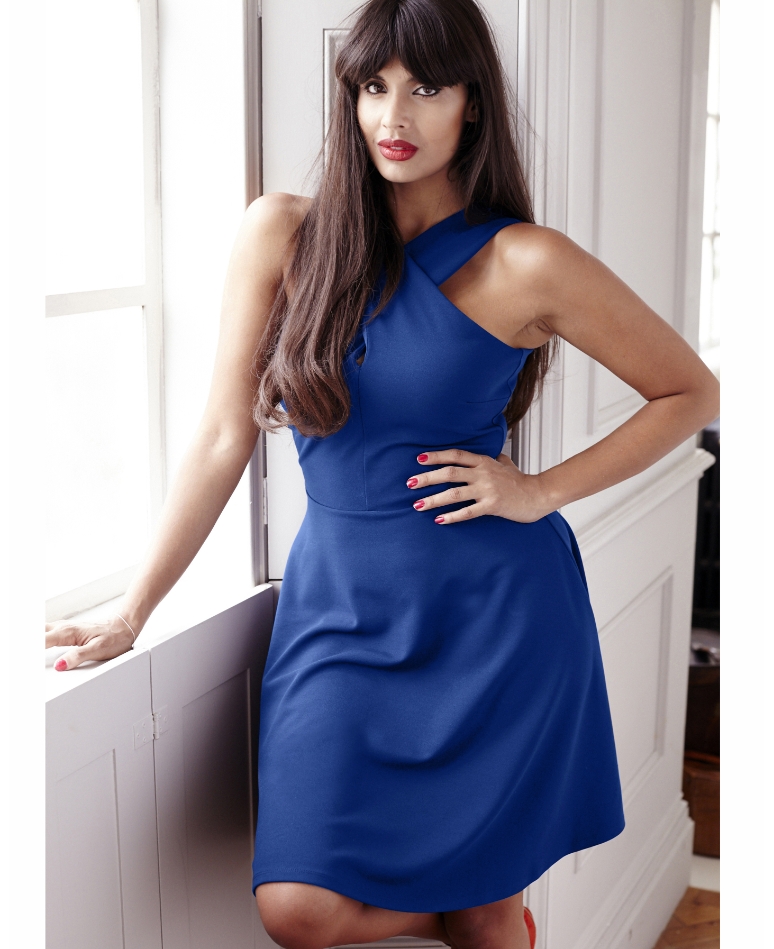 SIMPLY BE JAMEELA JAMIL JERSEY CREPE DRESS IN COBALT
So maybe you want to wear another color besides black or don't feel like draping yourself in sequins..No worries, this cutout crepe jersey dress is fun and festive all while maintaining that party vibe!
When it comes to all things sexy and glam in the world of party dresses, Monif C has got you covered. Whether you're in to a sequin romper or cutout dress, these styles will have you looking your best.
Looking for something fabulous and affordable? Look no further than Fashion to Figure. With dresses like this Shadow Stripe Dress you are sure to be on trend without breaking the bank.
OUTFIT INSPIRATION FROM GAL MEETS GLAM
Why not try a sequin jumpsuit or sequin pants or skirt and blazer look? Eloquii has got you covered whether is a sequin skirt, dress or casual pants.