Tucked away off Fairfax boulevard in West Hollywood is one of my favorite urban oases, Ysabel. From the moment you enter the tunnel to the open courtyard with its eclectic mix of indoor outdoor spaces, you feel a certain sense of paradise and escape from the grind. One of the things that always lures me in to LA restaurants, is a great outdoor space in addition to the obvious things like great food (bonus points for organic!) ambiance and location.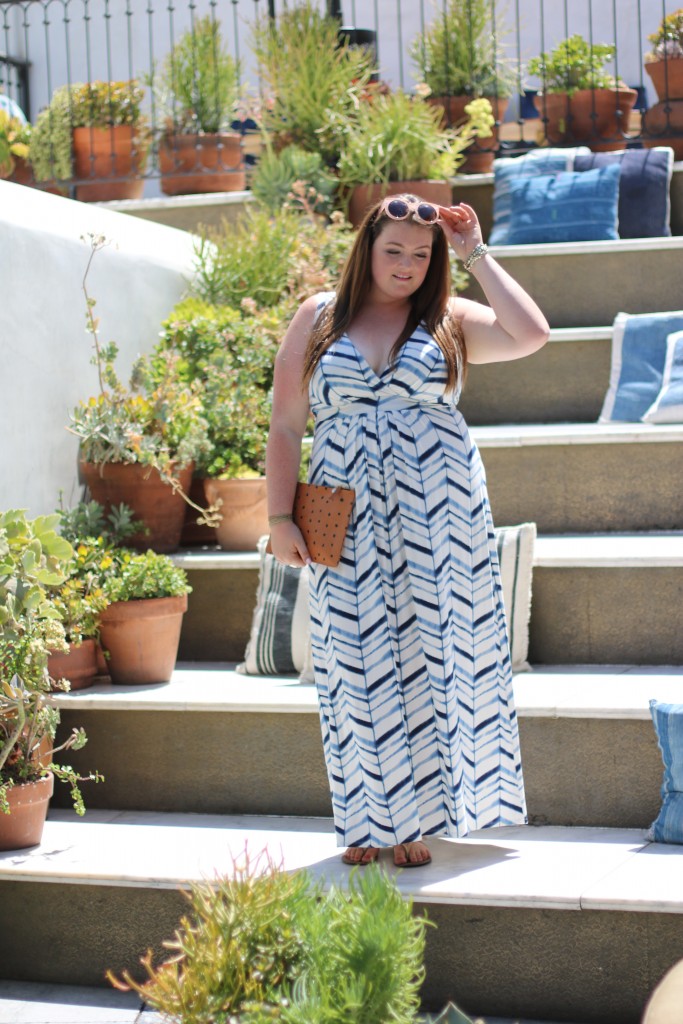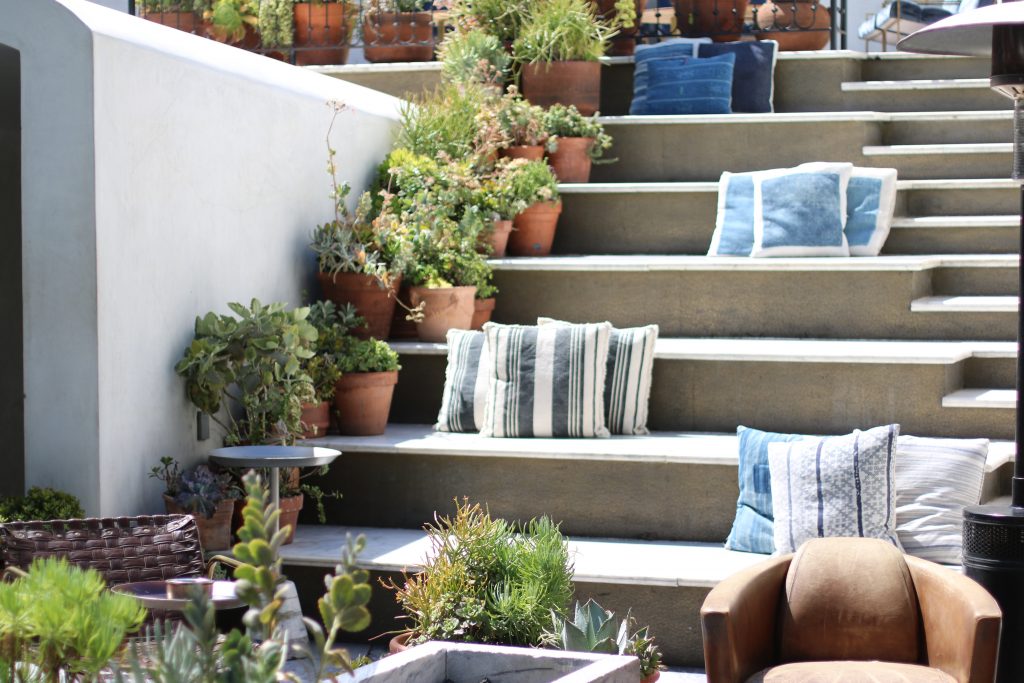 Ysabel recently invited a few of us in to taste their new brunch menu and I thoroughly enjoyed everything I tried (which of course I will give the rundown below!) The set up was so dreamy and everything was organic, sourced via farm to table when possible.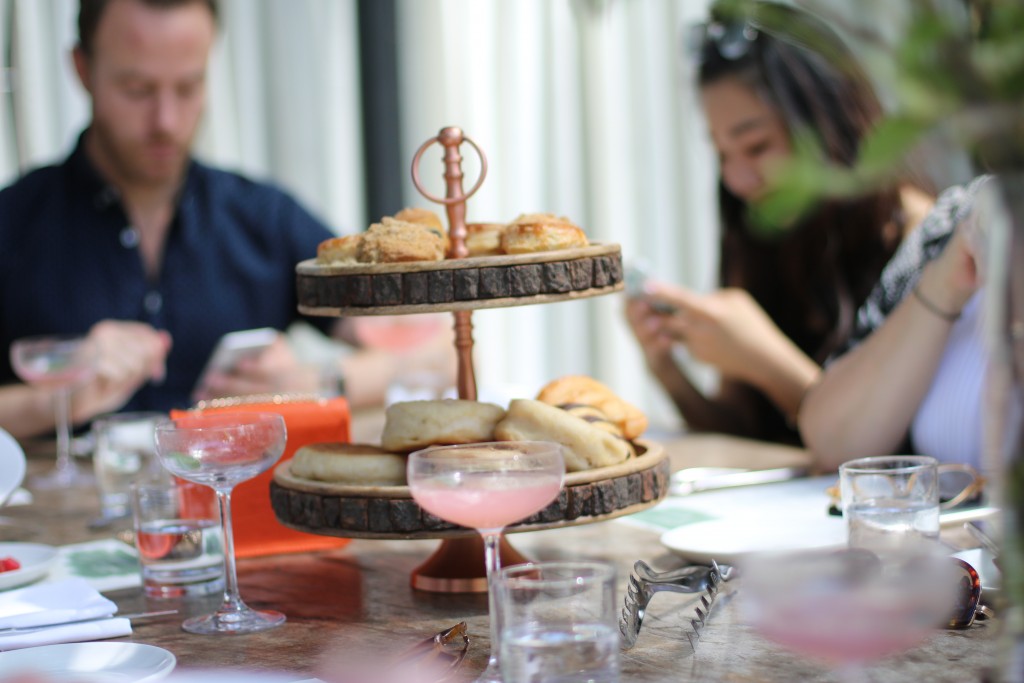 The Menu consisted of assorted hand rolled pastries, farmers market chopped salad, smoked salmon flatbread, organic quinoa bowl, avocado toast and buttermilk pancakes! Of course we tried a few of my favorite drinks the Tosca (tanqueray, strawberries, bitters and sage) Mary-Rose (grey goose, black berries, rosemary and organic lime) and the Allie (reposado, cucumber, habanero & agave)…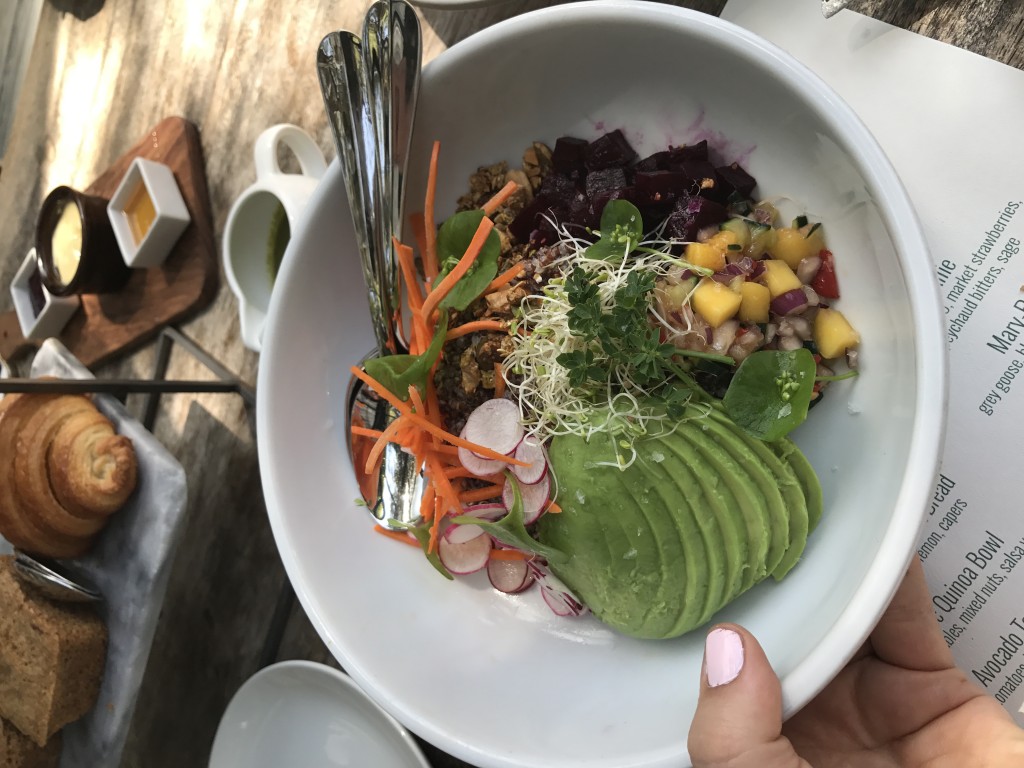 Brunching also means whipping out one of my favorite dresses for the occasion in case pictures are involved – wait, who am I kidding, I blog – therefore there will be photos! Since the brunch was held on a gorgeous Saturday afternoon and the weather in LA was doing its thing at a balmy 89 degrees, I opted for one of my go-to dresses from Tart Collections, the Chloe Maxi!
Now this dress is perfect for brunch because, one its comfortably made from this luxurious modal cotton blend fabric but two it has stretch, a must have for sitting and eating all day! You might even remember me wearing some of my favorites from Tart here.
Thanks to Ysabel for brunch and Tart Collections for this lovely dress! You can shop my look below:

Save
Save
Save
Save
Save