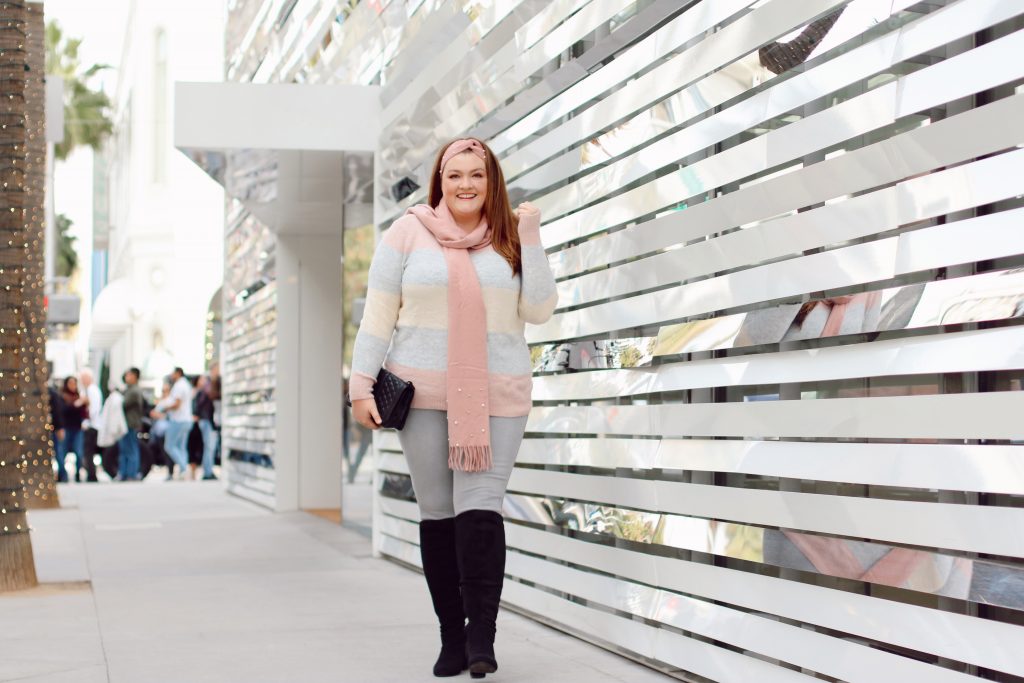 *This post is in partnership with Lane Bryant. As always all opinions are my own*
I don't know about you, but during the busy holiday season, I would rather just wear comfortable clothes and forget about complicated outfits. Lately, I've been reaching for every cozy faux-fur, sherpa, fleece, cashmere, or alpaca item I see, and something tells me I'm not the only one. Luckily for you, Lane Bryant has all the cozy goodies to get you through the winter season with ease.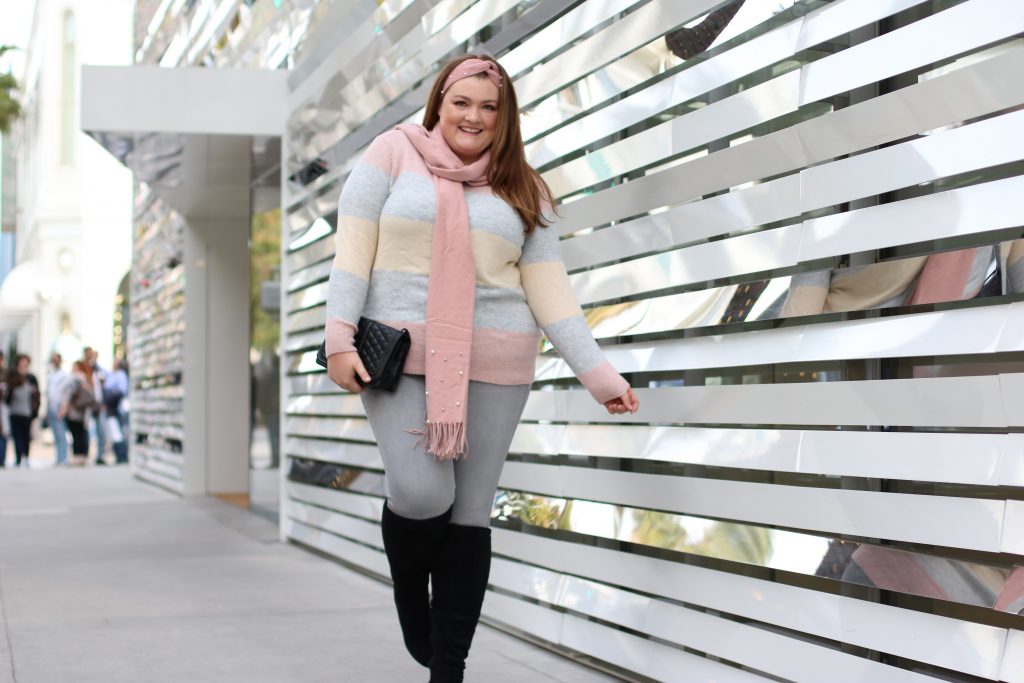 Not to mention, it's even better when we can score something cozy for cheap. Accordingly, I'm sharing some of my favorite items that fit that description because I've recently come across tons of sweaters, scarves, slippers, and jackets (to name a few) that are on serious sale at Lane Bryant!
So, let's dig into it! Ready to shop for cozy things that will get you through winter in style and won't cost a fortune? Scroll down below for my favorite easy-to-wear pieces.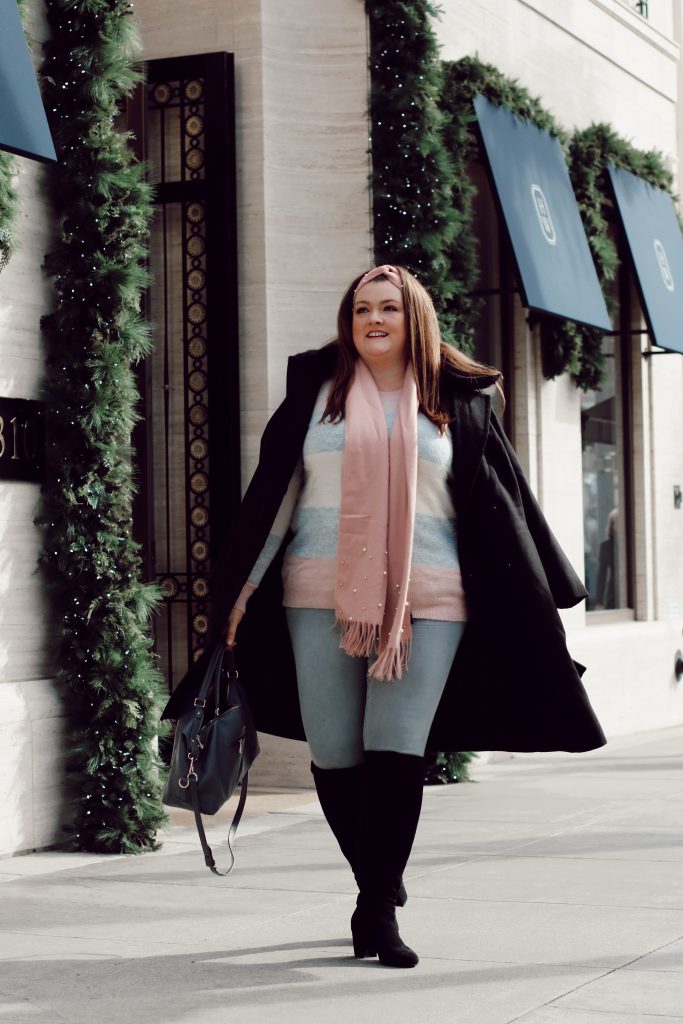 Throw on this jacket and cozy sweater with boots and jeans and go! Side note: these are the only boots you will need this season! They're wide calf, made of soft material and super comfortable to wear. In fact, I wore them all day while running around. Another way to pull the look together? Fun accessories like this blush pearl scarf, and twist knot blush headband.
Next up, the perfect layering piece, the striped poncho. Poncho's are great for days when you don't want to wear a coat (although if you did, this double breasted faux fur collar coat is totally worth it) but you want something to keep you warm. My favorite way to layer them? Throw a cute sweater, like this blush hooded pullover or long sleeve top underneath for maximum comfort.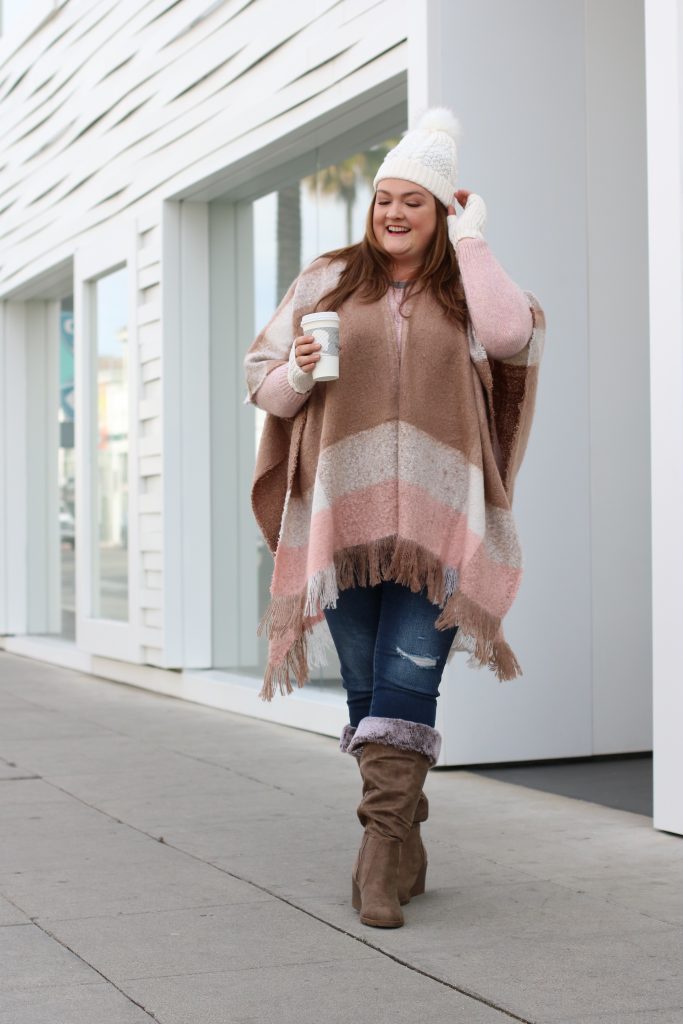 This plaid fringe poncho easily layers with leggings or these high rise jeans with distressed details. Side note, these distressed jeans go well with just about anything!!! And, let's not forget wide calf boots! These Emma Faux Fur boots scream comfort with their wedge heel and faux fur lining. I get so many questions about finding boots that will work for all occasions and I am here to tell you that Lane Bryant is one one of my go-to's in this department.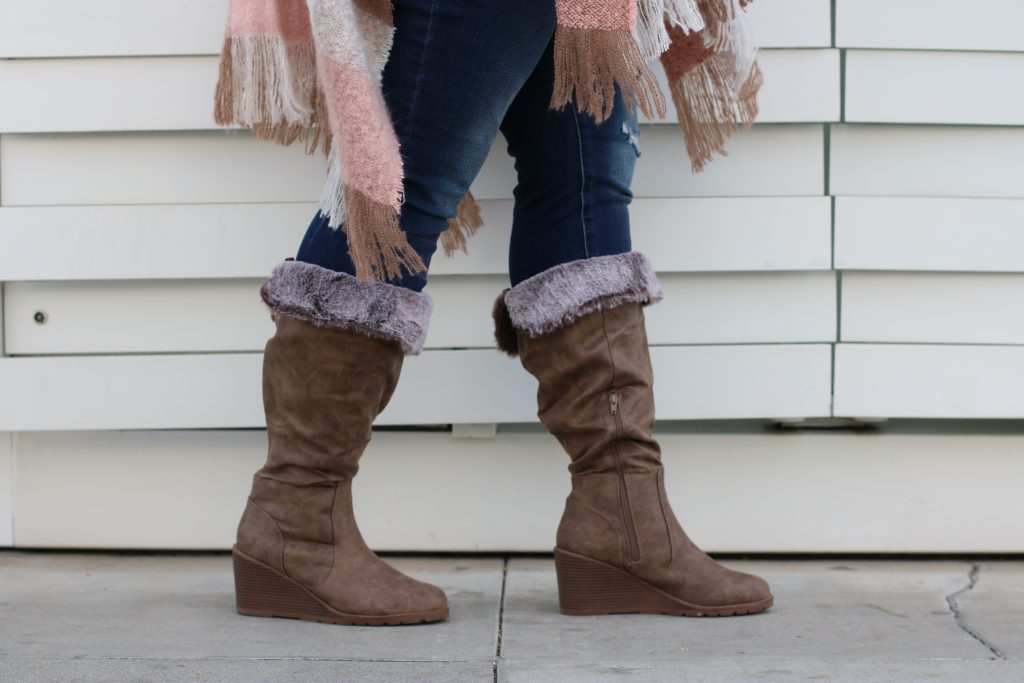 Of course you can never go wrong with cute accessories that keep you warm. I personally love these fingerless mittens because they are tech friendly. Plus they have a matching cable knit beanie, and we all know how much I love matching accessories!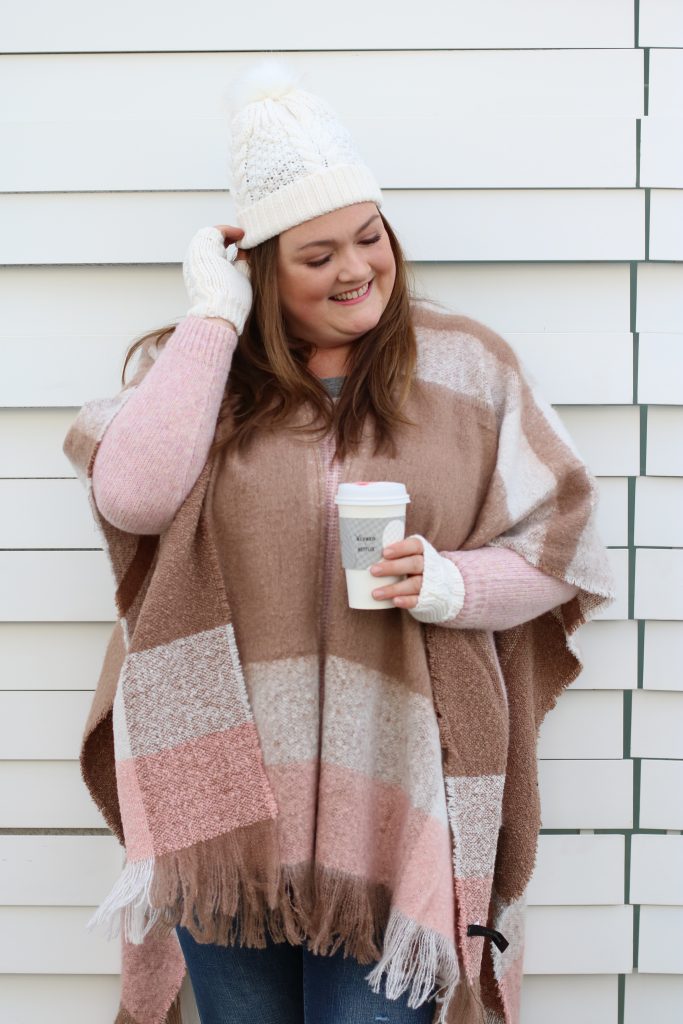 Lastly, I love a good cozy sweater and scarf combo for days that maybe don't require a coat (or for shopping days when you're running around inside most of the time and don't quite need a coat but still need to stay warm. Amiright?)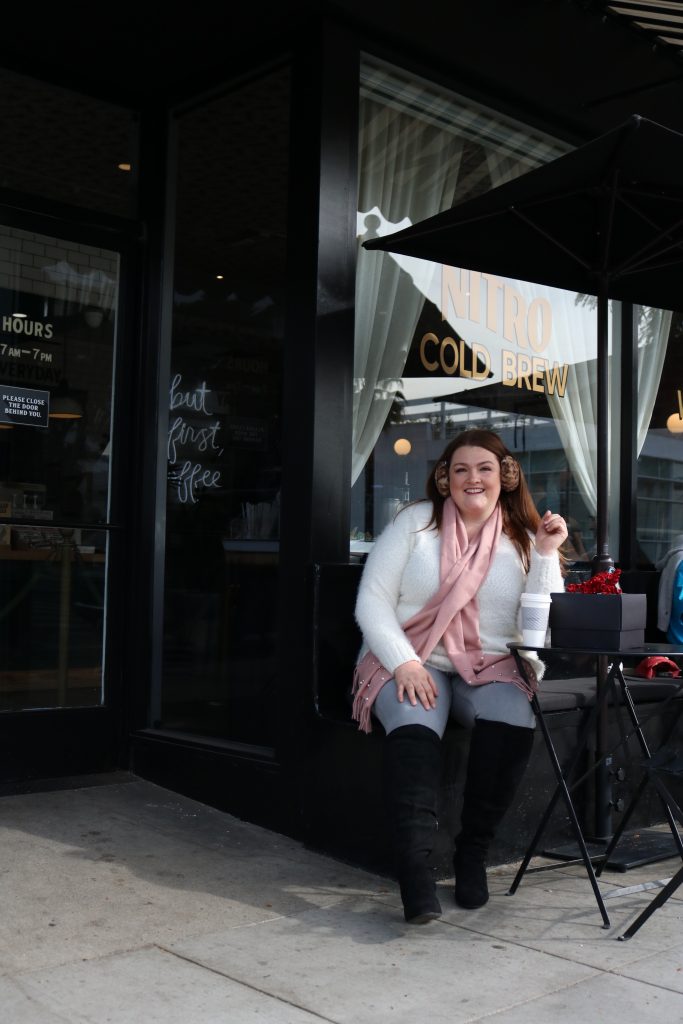 Lastly, this gorgeous cream eyelash sweater caught my eye for many reasons. One, it's so perfectly winter in this cream color! Two, its very chic and three, super soft and warm. I paired it with the eco chic signature jeans and of course my favorite over the knee faux suede boots. Also, like I mentioned above, I am such a sucker for cute accessories which means I couldn't resist these cute leopard print earmuffs!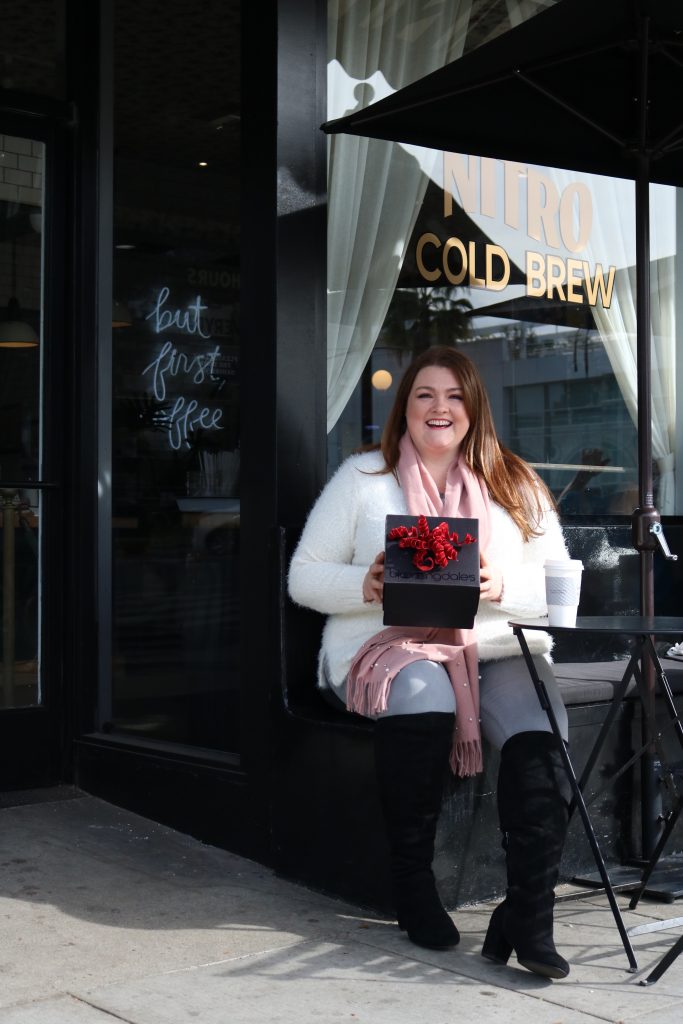 Don't forget to take advantage of the huge sales going on now! Everything I linked is currently on sale. And, lastly, keep an eye on my Instagram page as I will be giving away 2 $100 gift cards later this week.
Until next time, xoxo Lovely in LA.
Shop the Looks:
Tops/Jackets:
Boots:
Bottoms:
Accessories: