October was filled with plenty of birthday festivities which undoubtedly means trying some new hot spots. I am so grateful to live in an amazing neighborhood chocked full of photo ops, shopping, activities, celeb sightings (if that's your thing) and the hottest restaurants. Whatever your tastes are, LA has got you covered.
1)  HARRIET'S ROOFTOOP, WEST HOLLYWOOD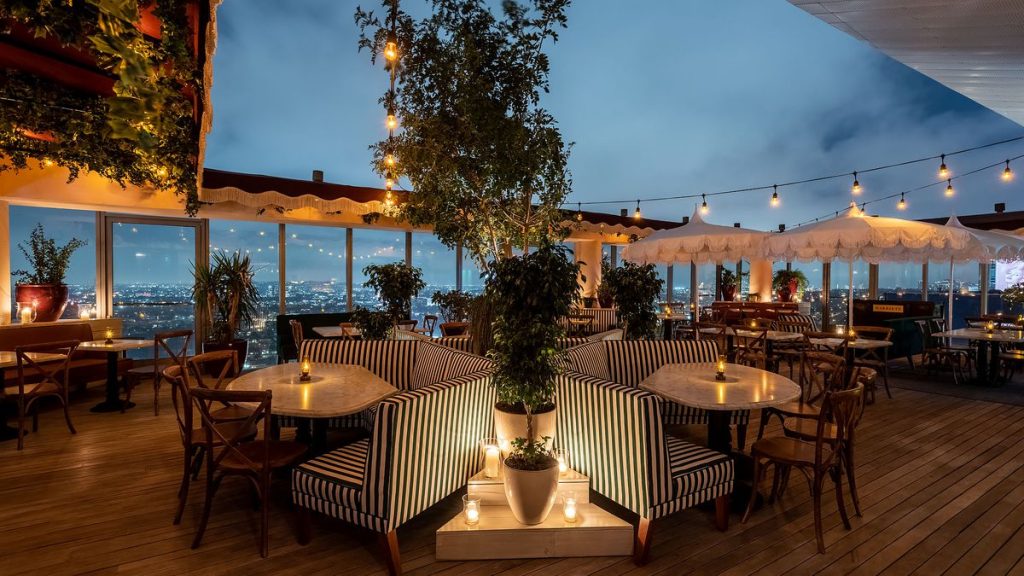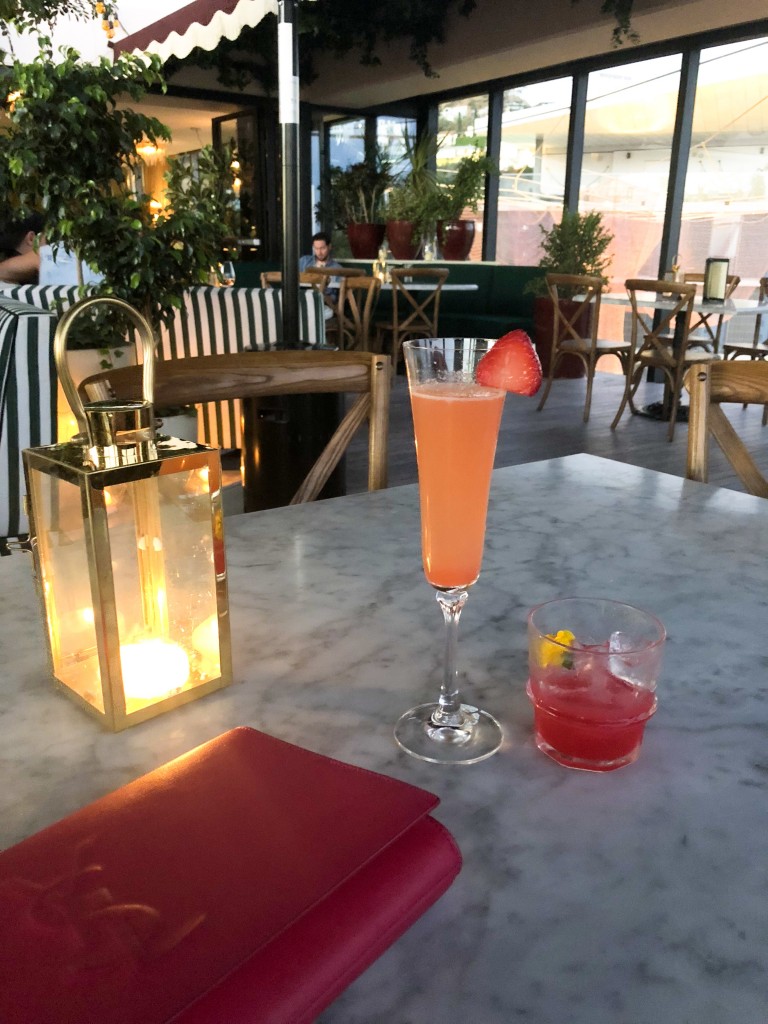 The kind folks at Harriet's generously offered to host myself and some of my closest girlfriends for drinks and light bites at this show stopping rooftop on the Sunset Strip. The spacious and sexy lounge owned by HWood Group sits atop the 1 Hotel with unparalleled views of the city. I love Harriet's for several reasons, the indoor-outdoor vibe with plants, open-air patio, cute umbrellas, delicious drinks and old school music was the perfect combination for me. We noshed on the oysters with citrus and cocktail sauce, cheese and charcuterie board, crudite's and salmon flatbread. The drinks were just as delicous and my favorites were the JoJo, Garden Party, and the Dark Room Perfume. I highly recommend for date night or the perfect girls night out! In fact, it was so good we didn't want to leave….. but with dinner reservations looming, that brings me to my next spot.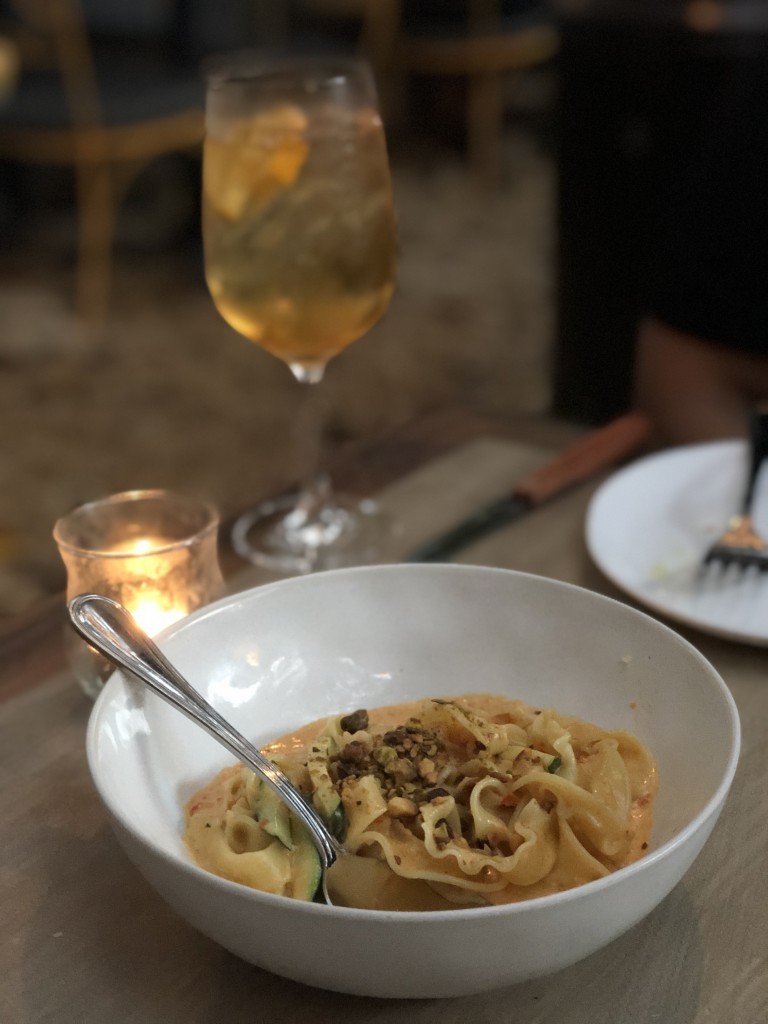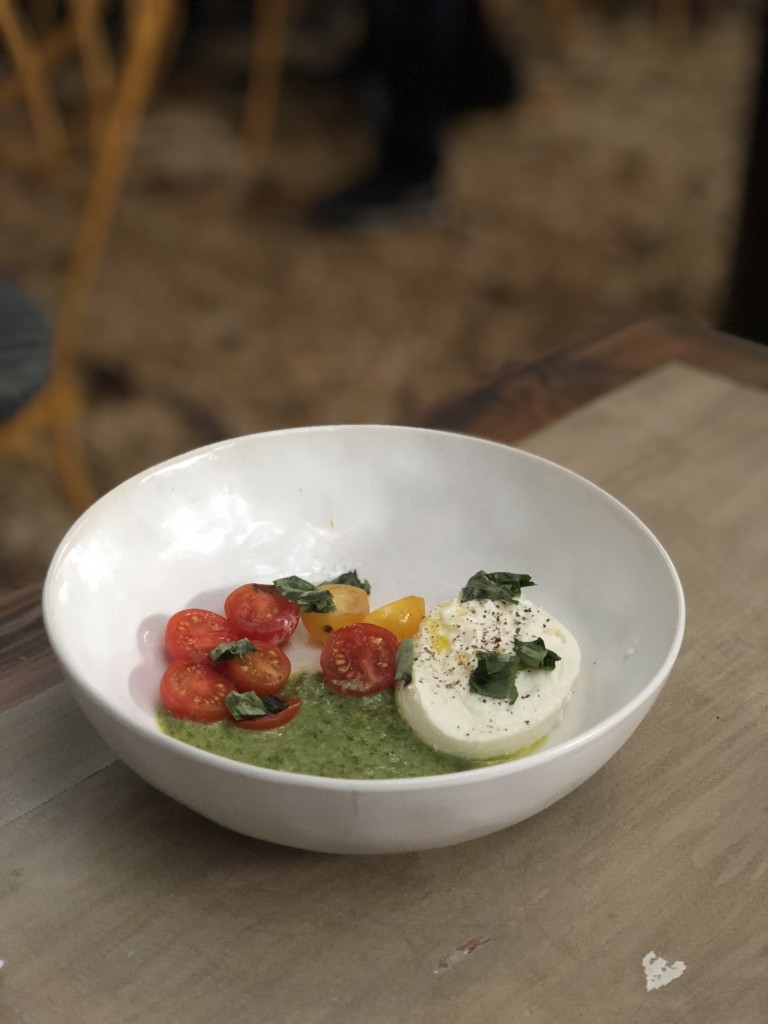 Another hidden gem – the patio is tucked away down a quaint tunnel off the hustle and bustle of 3rd street. Upon entering Bacari, one is magically transported to a place that reminds me of Greece or Italy. The food is top notch too – we ordered almost everything on the menu but sadly it was late at night and I didn't get the best photos. They have plenty of gluten free friendly options and I highly recommend any of the pizzas, gorgonzola pasta, crispy polenta (we couldn't get enough of this), caprese, bacari fries, grilled chicken, mac and cheese, scallops and gnocchi. Sit outside if you can and take advantage of that gorgeous patio.  You can check out the menu here!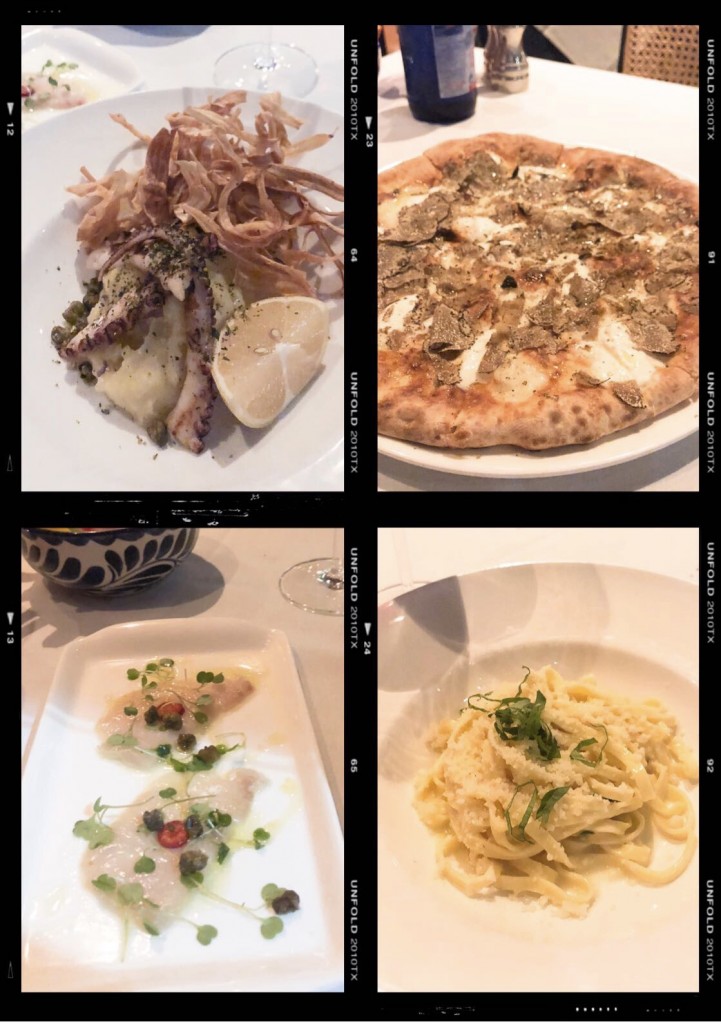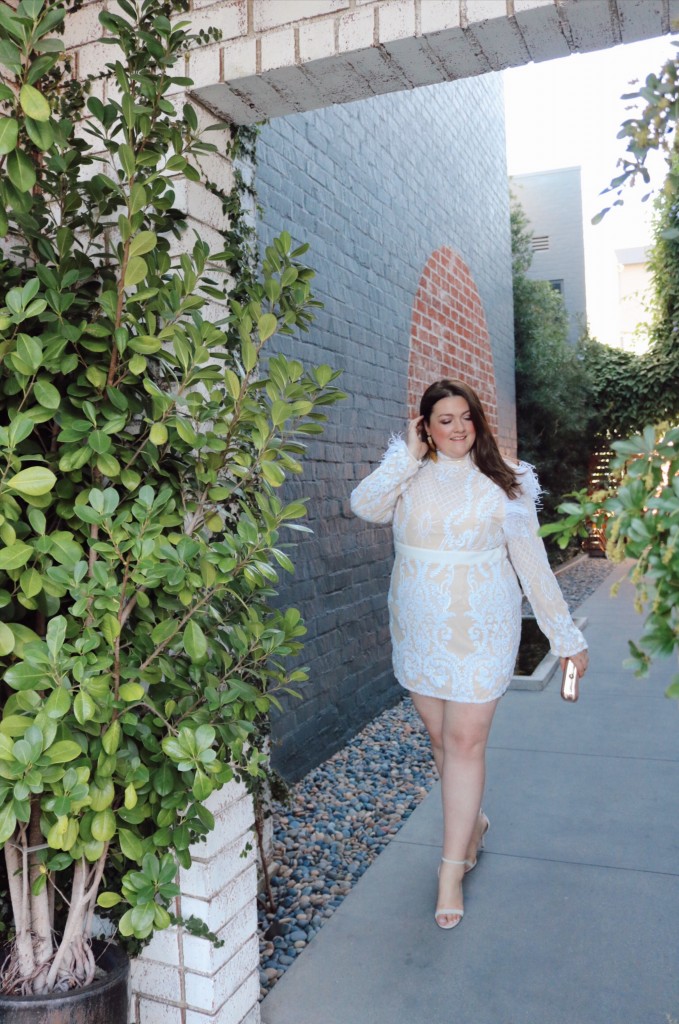 What's not to love about this upscale italian restaurant in Beverly Hills? Tucked right off of little Santa Monica Boulevard this is one spot you can't miss. My guest and I enjoyed the sexy ambiance, music and of course delicous food and wine list. They are in the midst of their special truffle menu offering, so if that is your thing be sure to go now! Some of our favorites are pictured above; Albacore crudite, Truffle Pizza, Octopus and Tagliolini Al Limone. Nerano is definitely a great spot for date night or girls night out. They've even got a hidden, sexy lounge upstairs (BG Lounge) which hosts a late night happy hour from 9:30-11:30pm and has its own menu. If you are looking for reguluar happy hour, they have that too. Come in from 4:30-7pm at the downstairs bar. We're definitely heading back to try that out next.
4) 40LOVE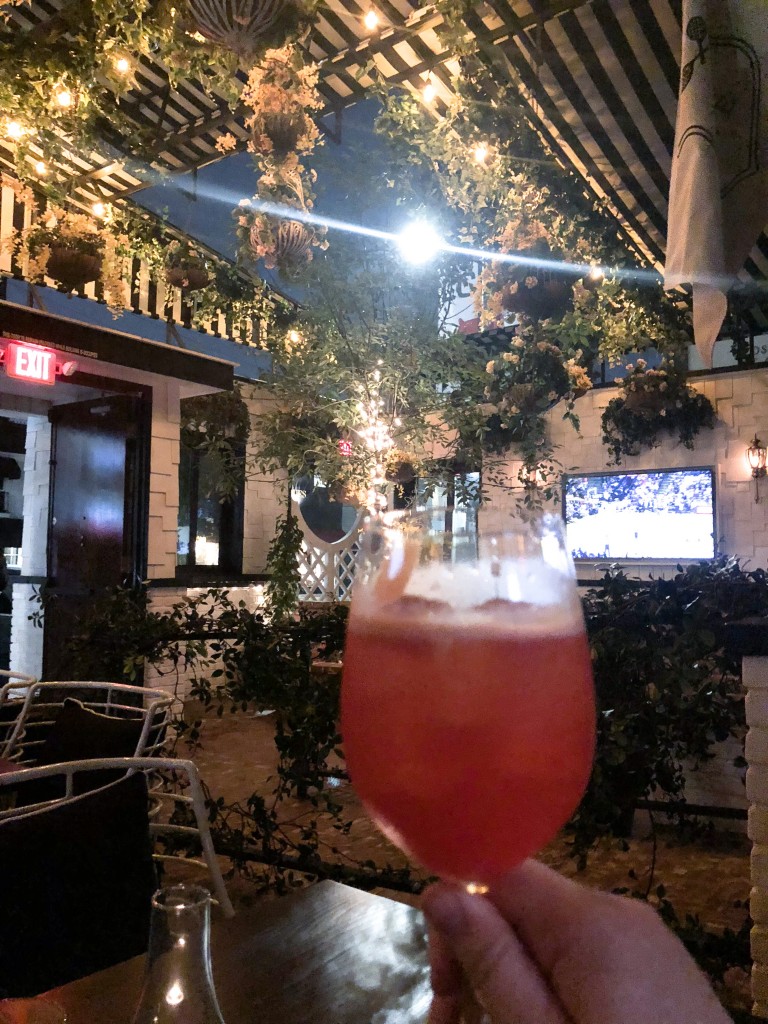 Country club meets lounge that equals elevated sports bar with gourmet food and drinks is is what comes to mind for 40Love on LaCienega. I typically don't go to sports bars because they just aren't my style but this one won me over with its indoor/outdoor interior and chic but laid back vibe (my photo does not do it justice). Couple this with some of the best drinks I'v ever had and their upscale version of the standard snacks like chicken wings, margarita pizza, buttermilk chicken tenders, 40Love Market salad and the wagyu beef hot dogs (to name a few of my favs!)  Did I mention they have brunch? Yup, we will be back to try that very soon.
Can't wait to show you what we're up to this week! Kicking off our bruch and happy hour series soon so stay tuned.