I'd be lying if I said I always felt like I had something to wear to events – yeah THAT will be the day! Really, I probably DO have things in my closet but like most of us, I'm always looking for something new and fun to add to my wardrobe. Normally, I'm an advocate of quality over quantity, however, I do mix my high and low pieces quite regularly. It really just depends on what's available to me at the time. Of course I'd always love to shop at Saks or Nordstrom but lets face it, I can't expect one retailer to have EVERYTHING I need ALL of the time. So, I've partnered up with Fashion to Figure to select a few budget friendly dresses for Holiday events this season.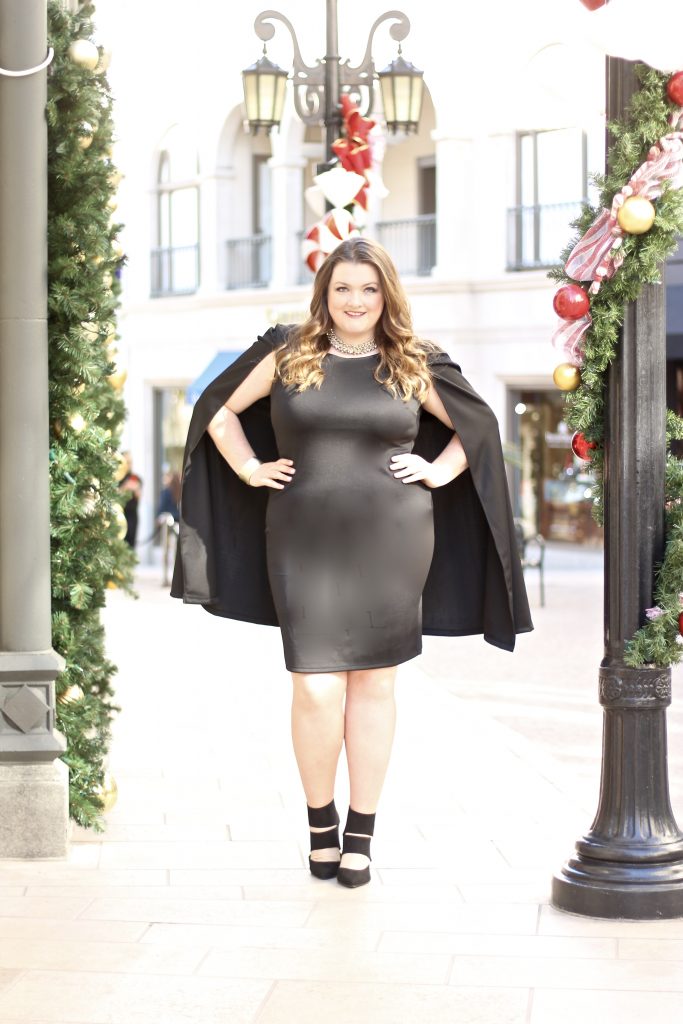 Dress: Fashion to Figure Hollie Cape Dress  Shoes: Lane Bryant  Necklace: Bauble Bar
I selected the cape dress because one, it's a very different look for me and two, because I didn't want to deal with finding a jacket since the weather has been so cold lately!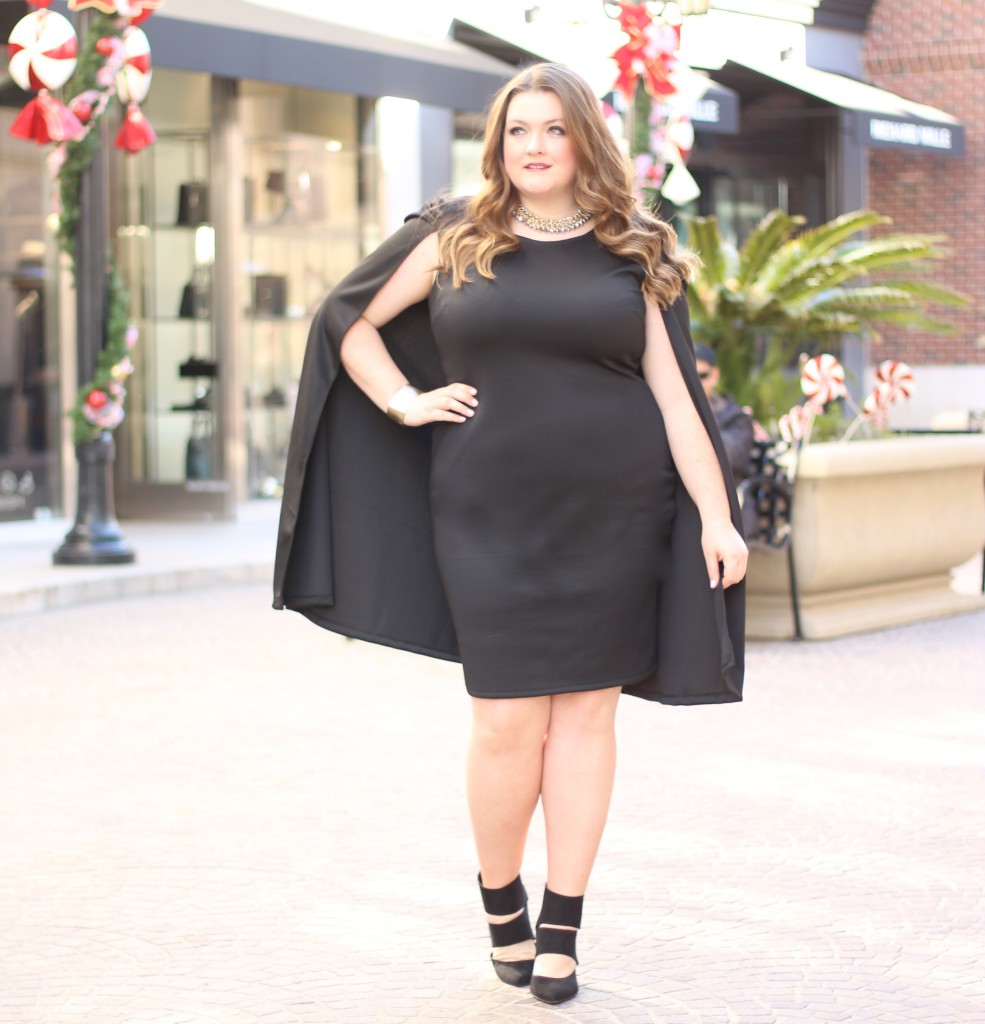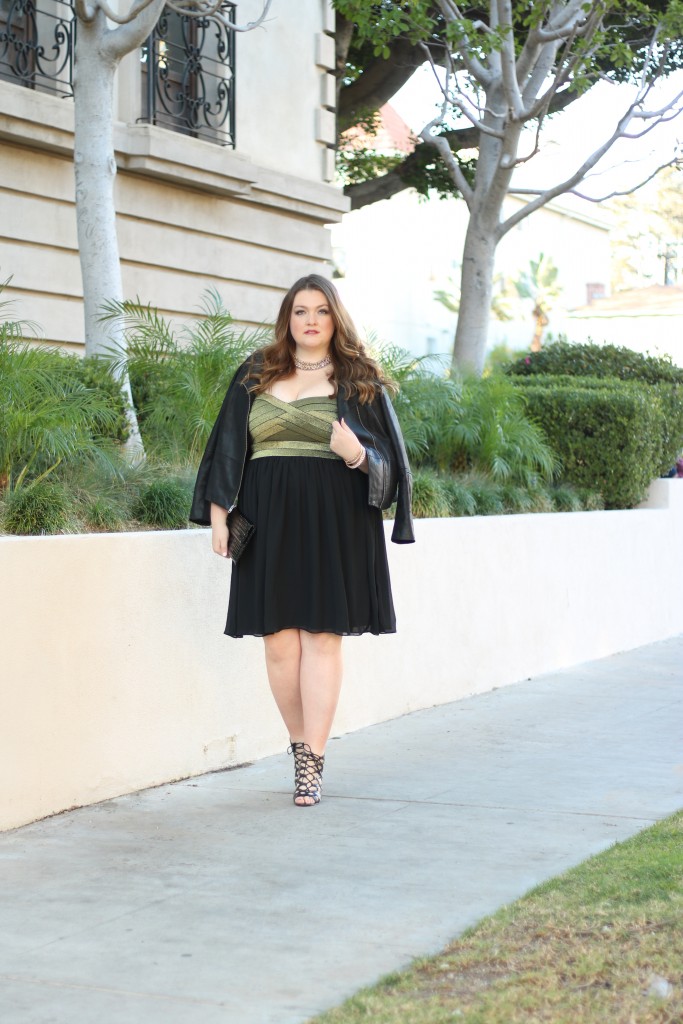 Dress: Fashion to Figure Lyndsay Metallic Bandage Dress  Shoes: Nine West Caged Gladiators Clutch: Fashion to Figure  Necklace: Bauble Bar   Jacket: Lane Bryant