Looking for something freeing and picturesque to do in LA? Why not take a scenic drive? We've all stared up at the palm trees along Sunset Boulevard or the beach along PCH and taken a second to appreciate just how lovely L.A. can be—at least I hope you have. And I know one thing is for sure, a drive during these crazy times is one of my favorite ways to clear my head. And, it just so happened that I partnered up with Mazda again to test drive their new CX3 which gave me the perfect opportunity to go explore and hit the open road!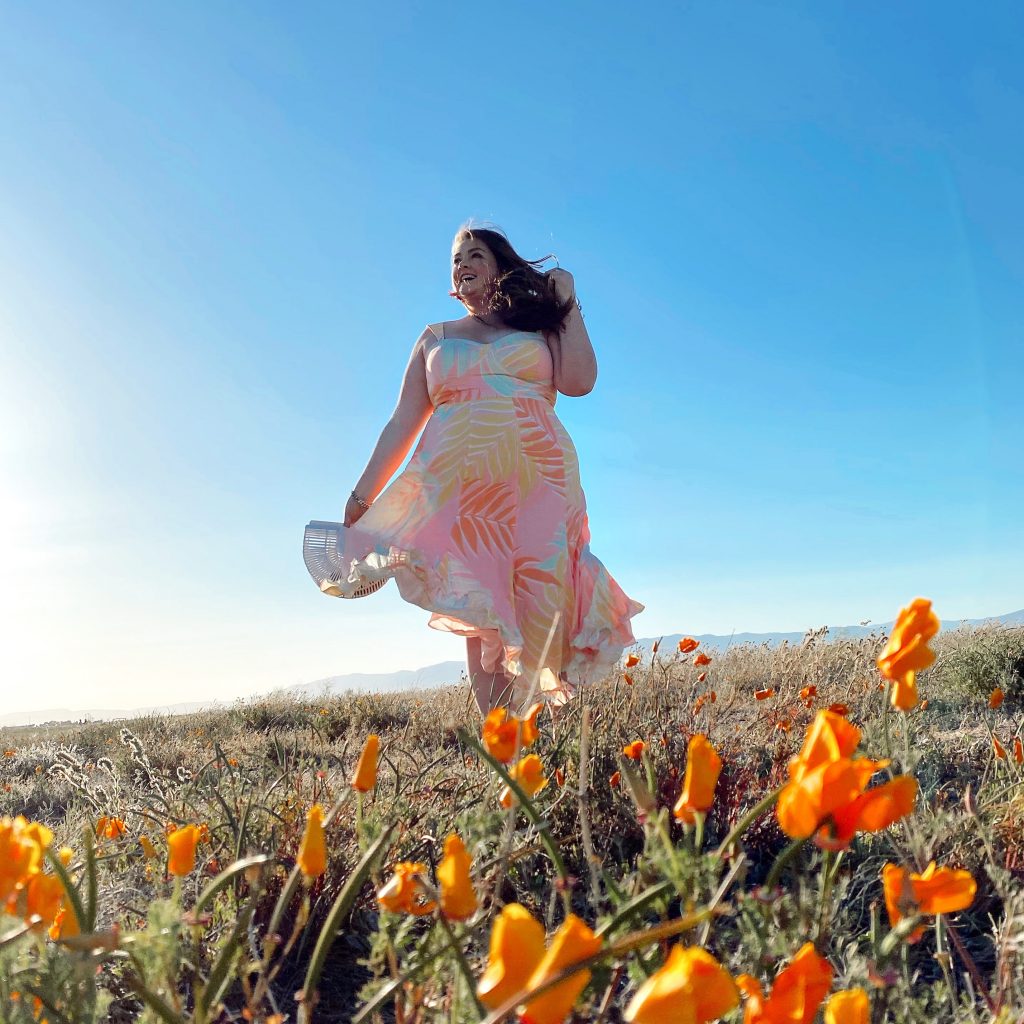 I opted for the perennial favorite, the Antelope Valley Poppy reserve. (Read this post by Time Out LA which gives you all the ins n outs for this wonderful time of year). Which, by the way, make sure you go in the early spring when the flowers are in full bloom. If you head out any later than mid May you will have missed most of the spectacularness that is the poppy bloom.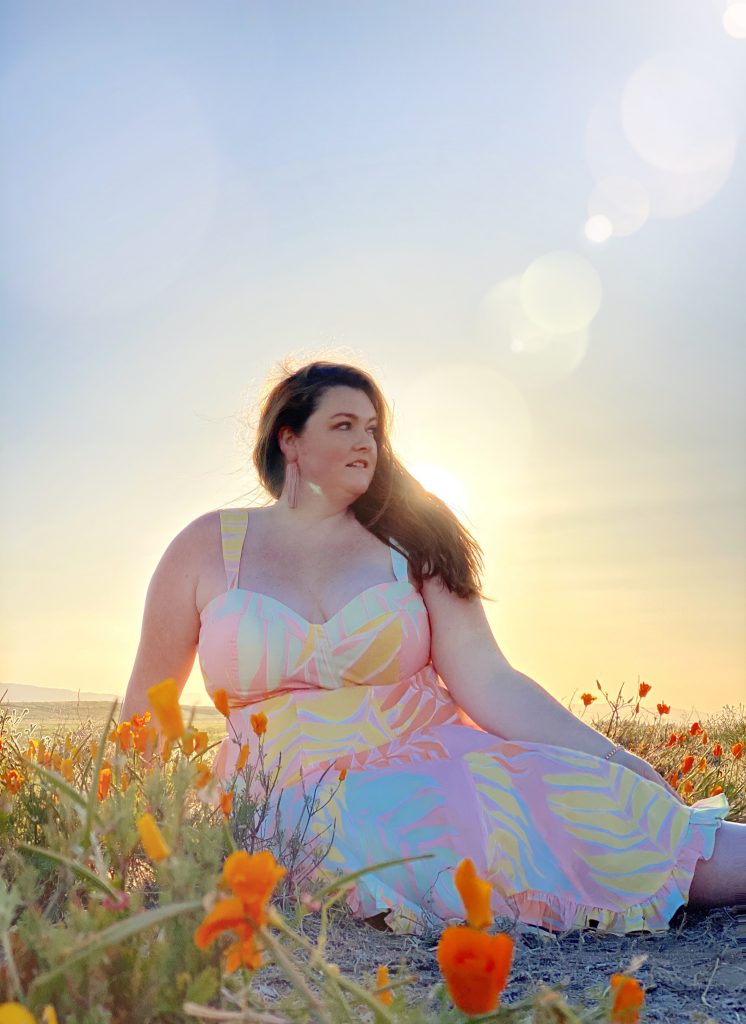 First off let's talk about this ride, the Mazda 3 Hatchback, which is pretty much the perfect city car. It's got a smooth ride with a comfortable yet quiet interior. Things I loved about this ride: dual climate control, heated seats, driver safety programs, AMAZING gas mileage, Apple Car Play, easy driver controls, and leather lumbar adjustable seats to name a few.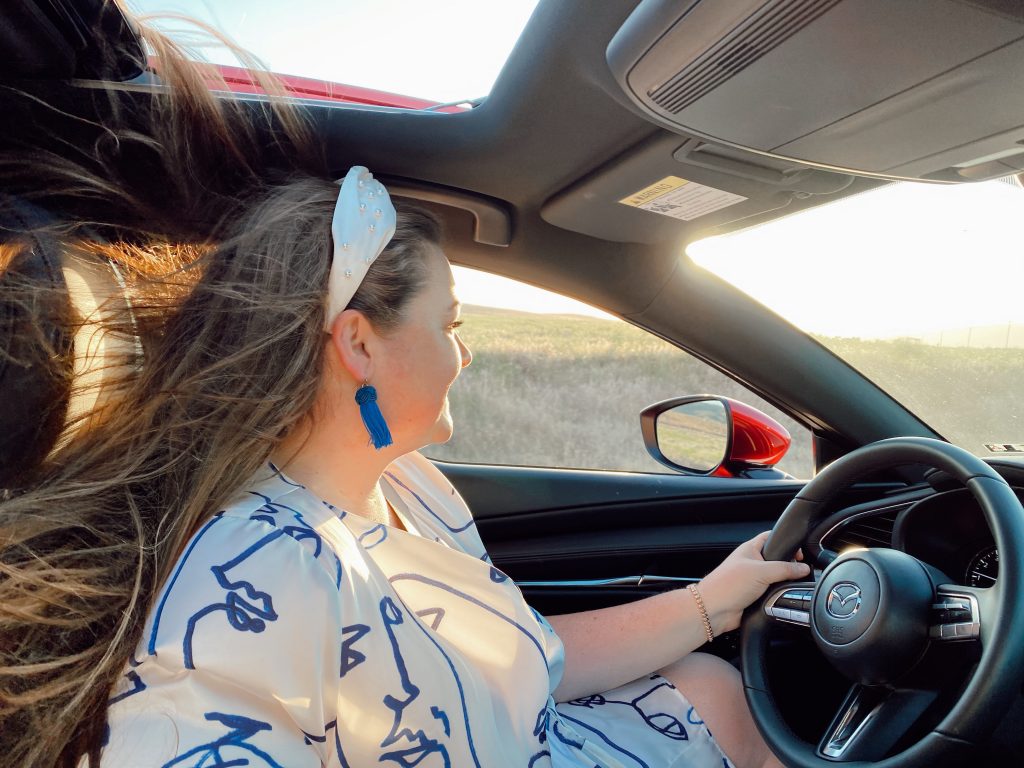 Overall this was a fun, sweet, agile ride that handled the open country roads with ease! Mazda has definitely stepped up their game with their offerings overall and I was pleasantly surprised.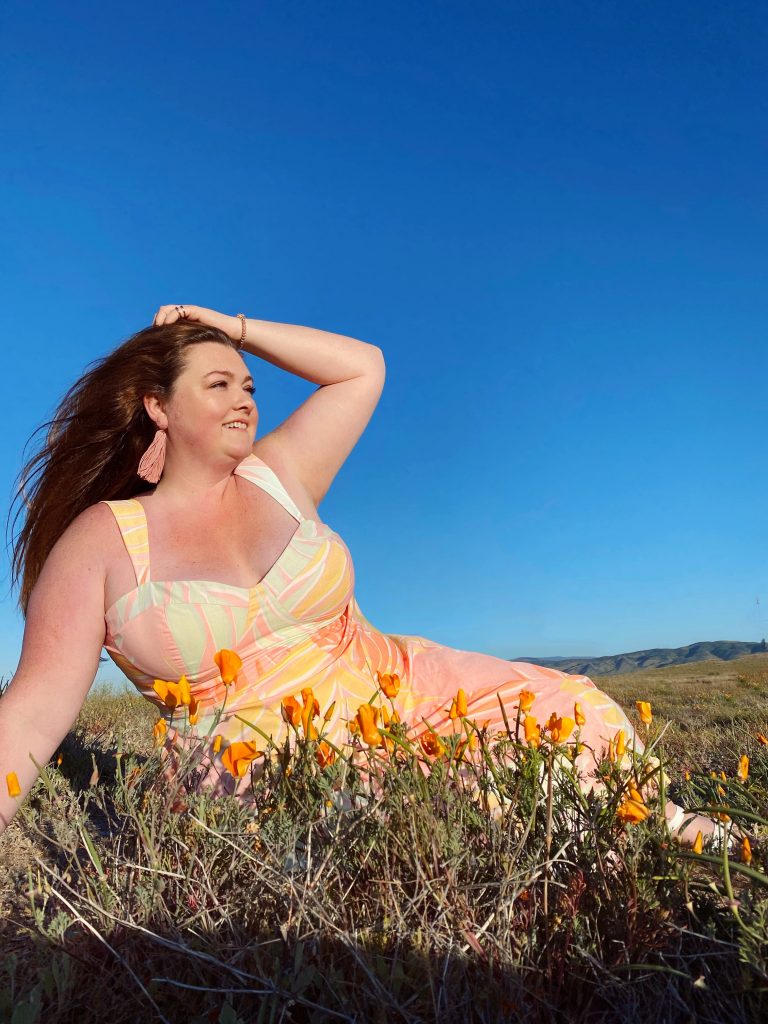 Lastly, let's talk about this dress from my favorites, Hutch Design. This style is currently available at Rent the Runway! You an use my code: RTRRACHELRI which gives you $100 off (!!) your first two months of Unlimited ($50 off each month)

That's it for now! Stay lovely ~ Rachel