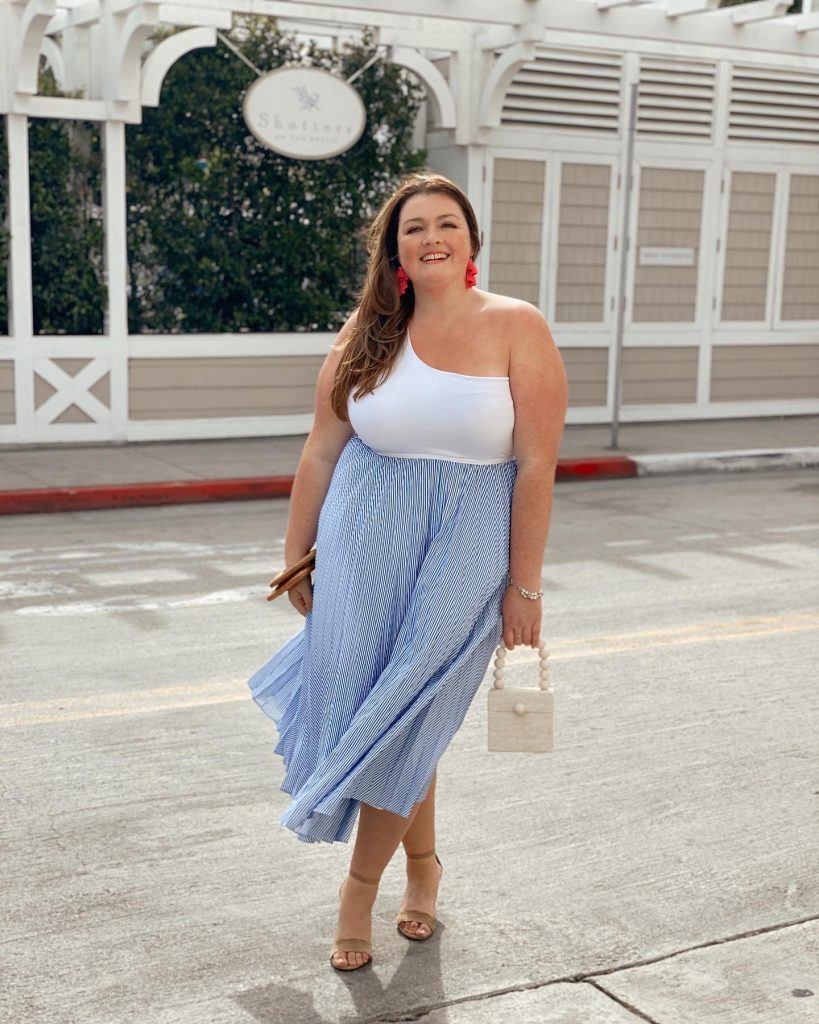 It's no surprise that I am really disappointed in extended/plus size fashion as of late. Not that this is a new thing! And, of course I realize there are extenuating circumstances that have ultimately added to this issue. With that in mind, I've been scouring the internet looking for something exciting to wear. Because, frankly, I am bored with athleisure and want to actually dress up. Since, I wasn't finding what I needed, I got a little creative! Today I am sharing with you one of my favorite style hacks: pairing a bodysuit with a skirt to get a fun look.
A great skirt with a one shoulder bodysuit (this one is selling out fast) is the perfect way to change up your look. This editor is a sucker for a good one shoulder look. Since I am not finding many asymmetrical dresses, this did the trick! And, if you are curious what bra to wear with this look, check out this article I wrote here for my favorite strapless bras!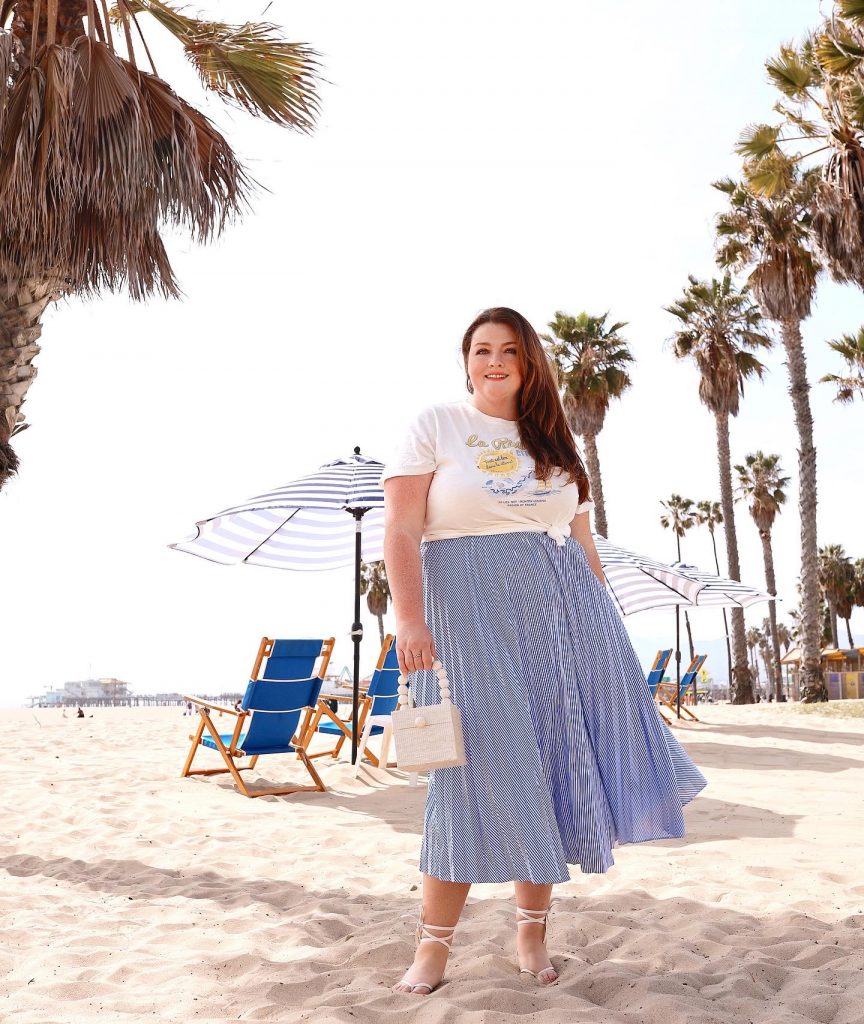 And, this JCREW skirt is such a favorite, I added a more casual way to style it with a cute tee from JCREW and white sandals. If you really want more layers feel free to add a denim jacket like I did below! This look can easily be worn with tennis shoes as well.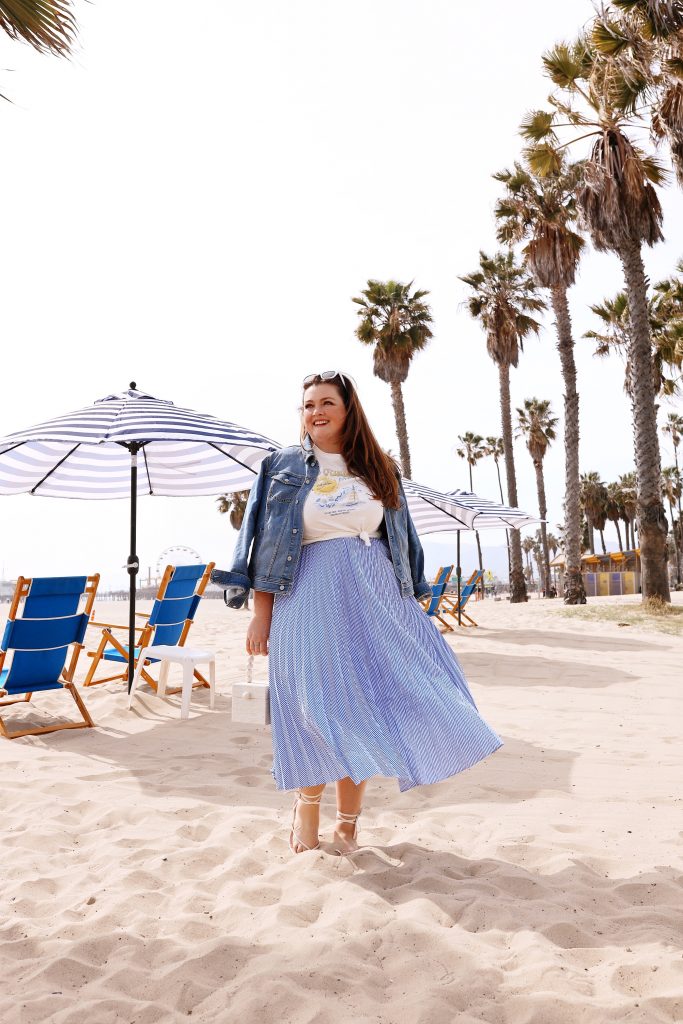 Ok, so what do you think? If you are down to give this a try, check out the pieces below to put together this look. Check back later this week for some of my favorite body suits.

xo ~ Lovely in LA