This post is in partnership with Lane Bryant & Cacique Intimates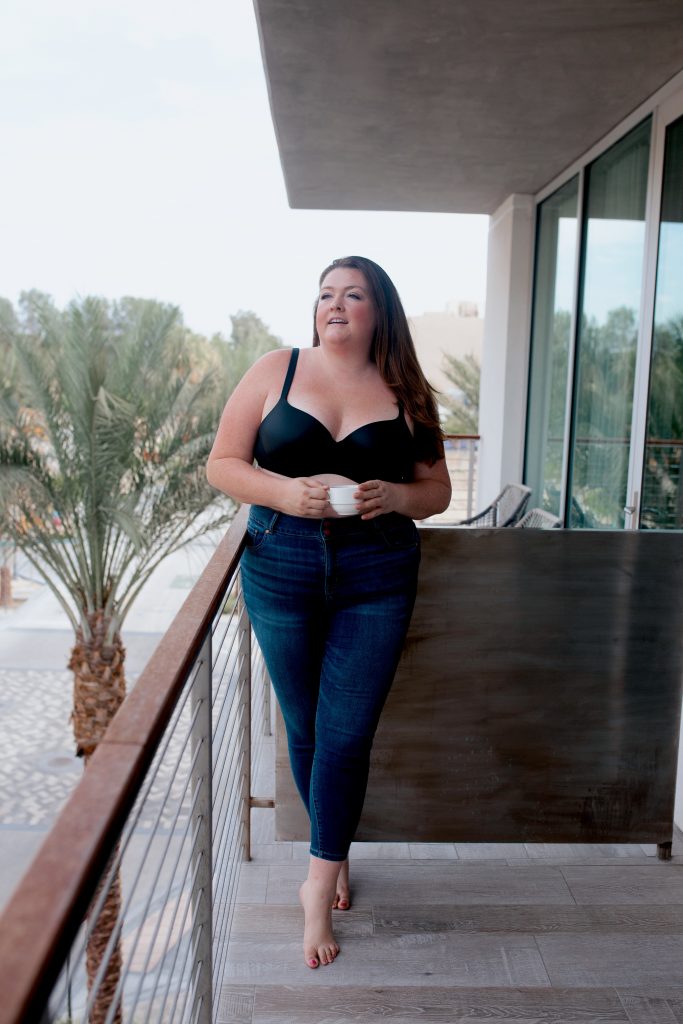 In this photo I am wearing two of the most comfortable things in my wardrobe; jeans and a bra. It's hard enough finding one of those things let alone both! And, look, I would pretty much love to live in jeans year round but finding the right pair is often a challenge.
So what is it that I am looking for, you ask? Jeans that flatter my curves, won't create a gap, have the right amount of stretch and stay in place? YES PLEASE! Lucky for us, Lane Bryant just launched their new Flex Magic Waistband in every pair of their jeans.This means no matter what style you buy in store or online will have this technology! I don't know about you but this is truly something revolutionary in the denim world for several reasons.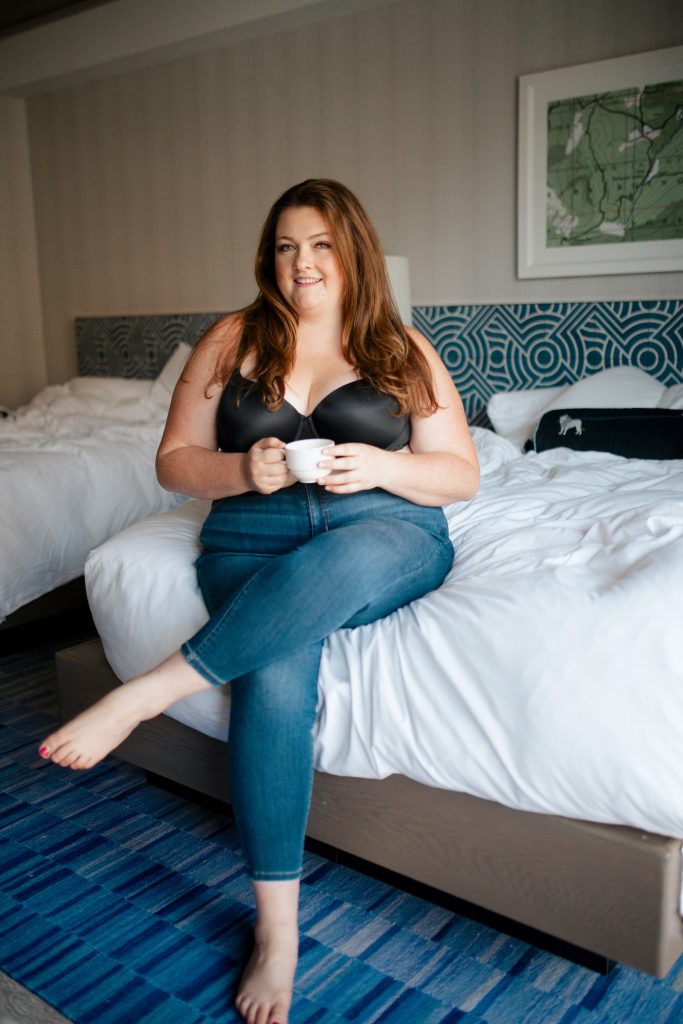 One of the biggest issues I have with jeans is with the waistband. In the past I have worn jeans that cut into my waist, or simply didn't keep their shape or gapped in the back waistband. Relatable, right? The flex magic waistband literally solves these issues. These jeans were so comfortable, I didn't want to take them off all weekend. I even lounged around having coffee in them while I was getting ready, something generally reserved for my Cacique pajamas.
And since were on the topic of a great fit, don't forget about Cacique Intimates. You can find Cacique online and in Lane Bryant Stores. I highly recommend heading in store though because they've got bra fit experts available to you nationwide which is so important because our bodies are constantly changing. Did you know that your breasts change every 6 months?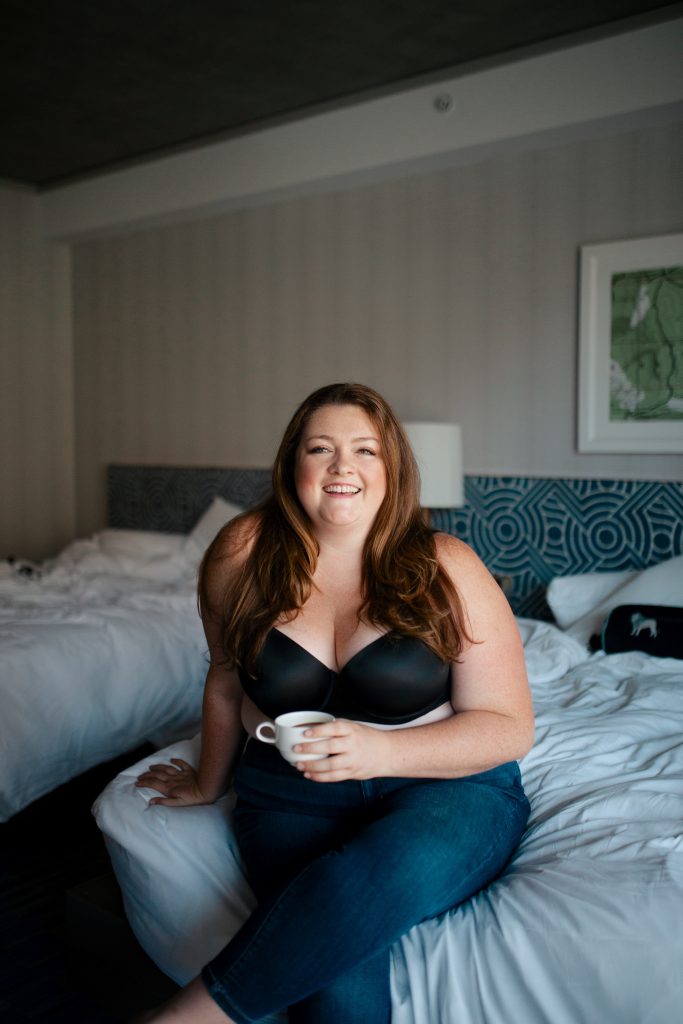 And don't worry about shopping in store, because they've definitely got your size. Cacique is truly one of my favorite size inclusive intimates brands. When I say inclusive, I really mean it. They've got over 86 sizes with bands ranging from 32-50 and cup sizes A-K. With styles like this popular balconette boost that I am wearing to t-shirt bras, plunge bras, bralettes, and so many others, they really do have something for everyone.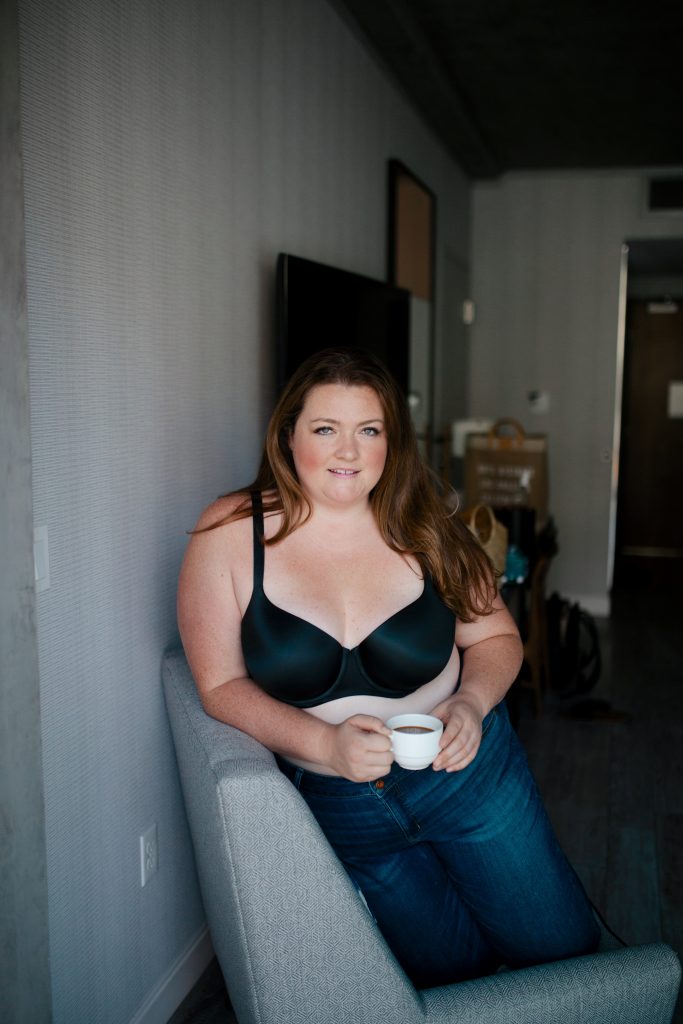 I should also add, I recently discovered their line of no show panties which I have been wearing under everthing.The hipster fit is perfect for everyday wear and if that's not your thing, they also have a few other styles as well.
I am excited for you guys to try the latest in denim technology from Lane Bryant! A great pair of denim and a great fitting bra will not not only leave your overall appearance looking perfectly polished but it will also allow you to get dressed with ease. (And who can complain about that?) Happy shopping!
xo ~ Rachel