I recently attended brunch with Morgan Taylor and Rodarte in true LA fashion at the Liberace Penthouse, poolside overlooking the Hollywood Hills. The brunch was in celebration of their latest fashion show collaboration with Rodarte and all of the models nails were painted in a glittery lilac shade with a single pearl glued on. Unlike the clothes you see on the runway you won't have to wait until fall to wear some of the latest nail trends as seen in the show.
At the brunch we previewed and got to take home some of the latest colors from their new collection! My personal favorite was a pale pink shade called Young, Wild & Free-sia.
An important side note, as with any nail polish, I always look for healthier options and I was pleased to find out that Morgan Taylor is 5 free.  They also have some really gorgeous colors that got me excited for spring and you can preview them below.
I loved meeting  and brunching with some of my favorite bloggers and the ladies of Morgan Taylor and Rodarte who were fresh off their LA runway show which was a huge success. I only hope i can attend next year 🙂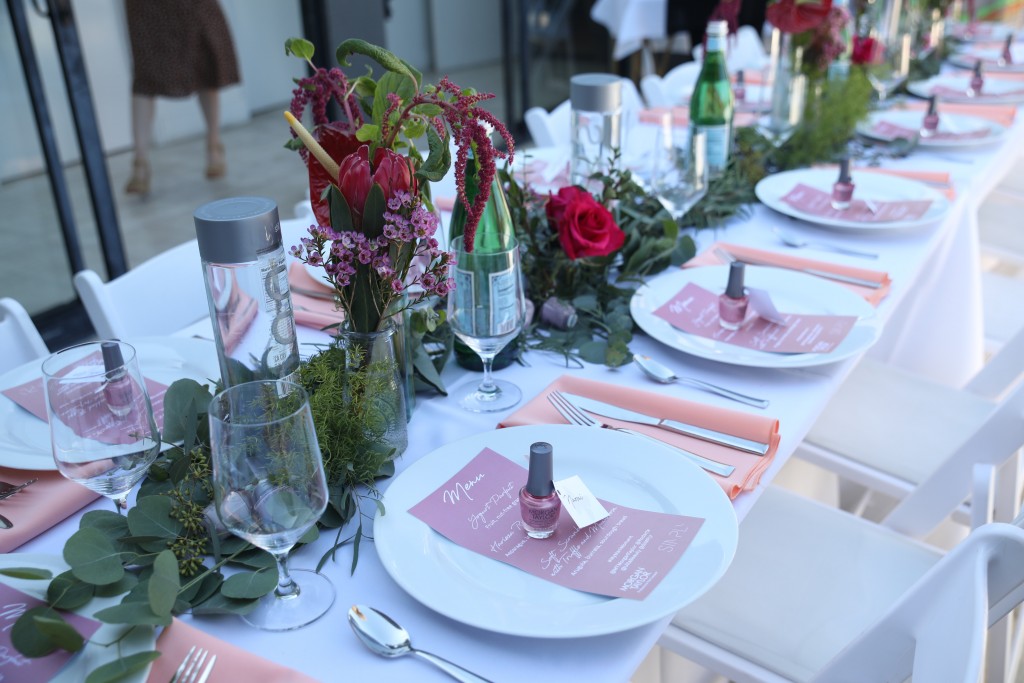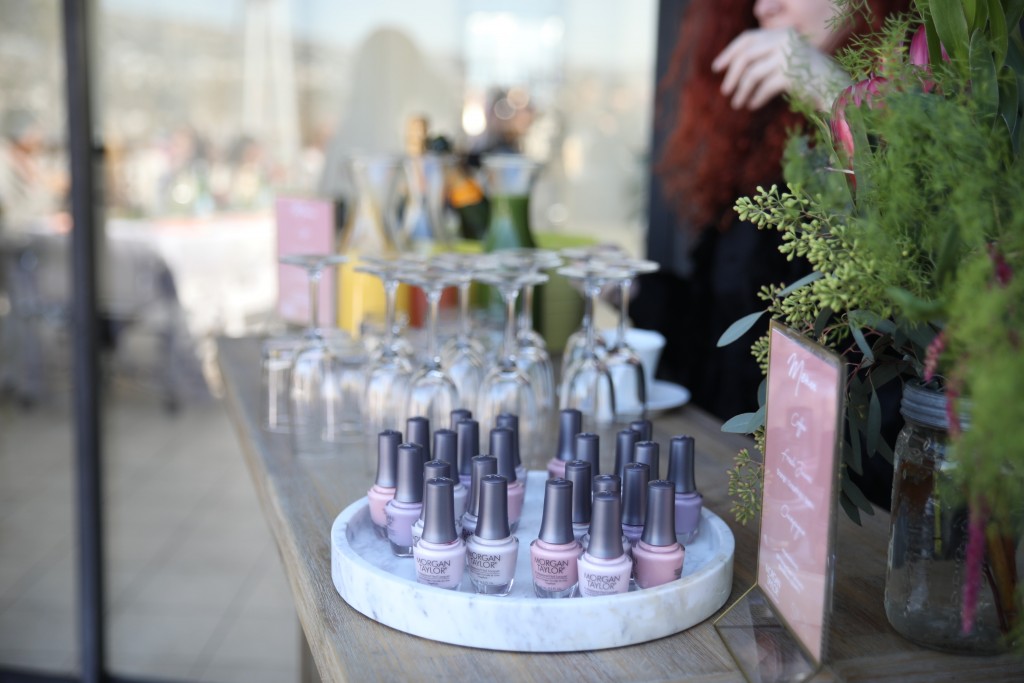 You can shop my look of the day and other favorites below 
xo – Rachel