After a long night out with friends (we decided on a pool day/staycation at the Chamberlain Hotel in West Hollywood – post on that later!) I was whisked off to my early morning hair appointment at Salon Benjamin (also more on that later but Carla Zuniga rocks!). The timing of this appointment could not have been any more perfect – not only was my hair long and out of control but Marina Rinaldi had invited me to their Fall Collection Preview Event (hosted by Tanisha of Girl with Curves) that afternoon and I wanted my hair to be on point. For those of you not familiar with the brand, Marina Rinaldi is a luxe Italian plus size brand that carries some really unique pieces. They have an actual store in Beverly Hills so if you are in the area feel free to go in and check them out. Since we've been in the midst of a heatwave in Los Angeles lately, I opted for this breezy, elegant handkerchief dress from Adriana Papell (it's actually still in stock at Nordstrom and on sale now!!)  Following the event Reah of Styled by Reah suggested we finally try Petty Cash. Now, I had been dying to go since it opened a few months ago so of course my response was an overwhelming yes.  Side note: for the most part I've always been into locally sourced, organic, GMO free, whole foods type restaurants and Petty Cash's menu did not disappoint.  If you go, I suggest you try the cauliflower nachos (yes, you heard me), shrimp salad and ANY of the tacos. If you are in the mood for the perfect Margarita – I suggest the Petty Cash Margarita with "the good shit".  
Perfect photo opp outside of Marina Rinaldi store…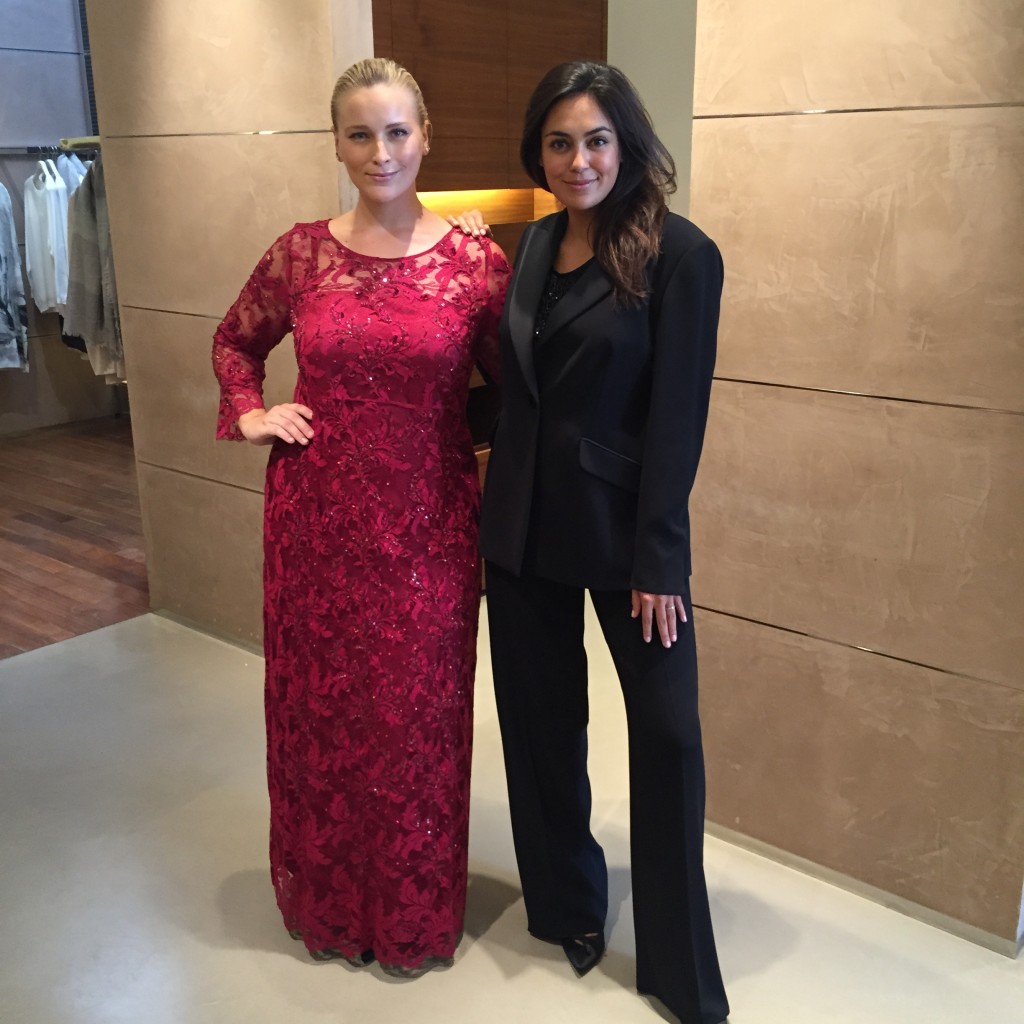 Two of my favorite models – Lizzie Miller and Amanda Tice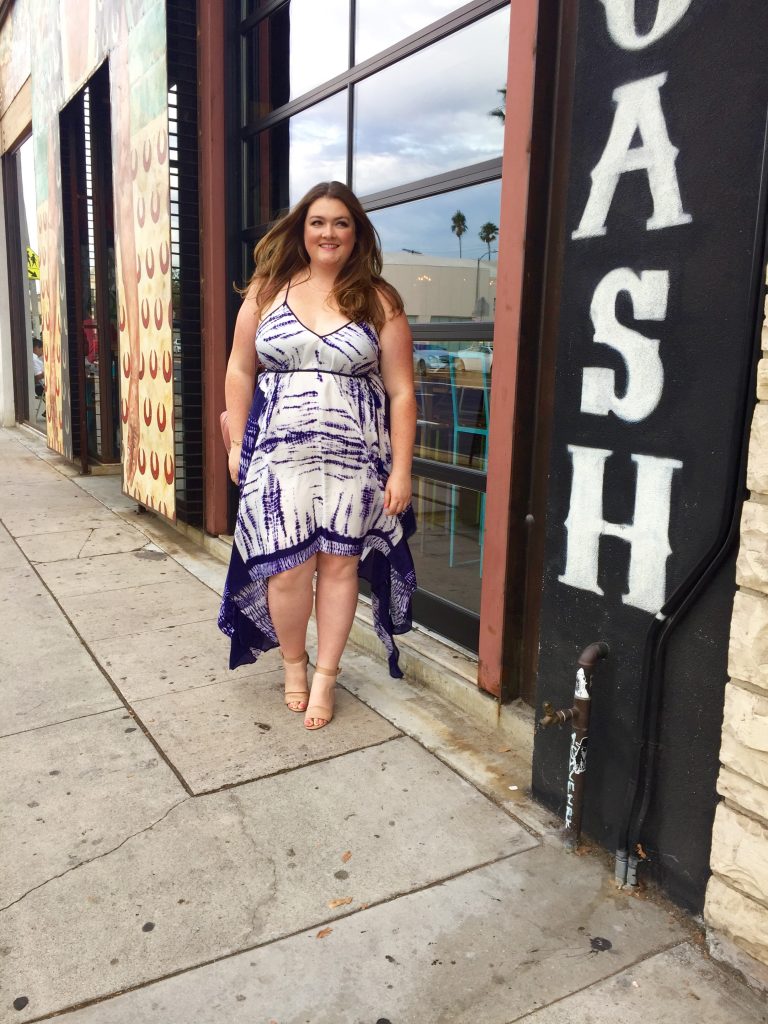 Can't take Styled by Reah anywhere without impromptu photoshoots…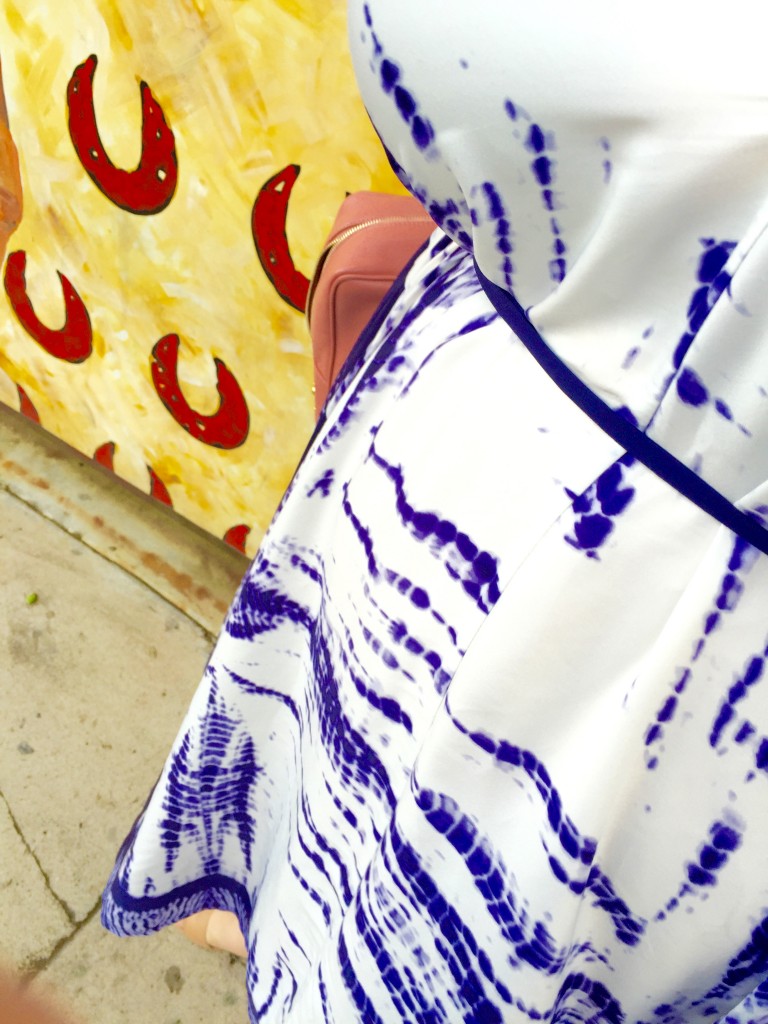 I've included some links here to a couple of my favorite dresses from the Fall Preview Collection and of course a link to the dress I am wearing!