This is going to be a quick post but first and foremost I have been finding some of the most amazing jumpsuits that I wanted to share.  Some of these are perfect for ringing in the new year, others are just perfect for holiday gatherings. I love a good jumpsuit as much as the next girl but have had such a hard time finding some great ones, until now. I think you will guys love this list. Get them before they sell out!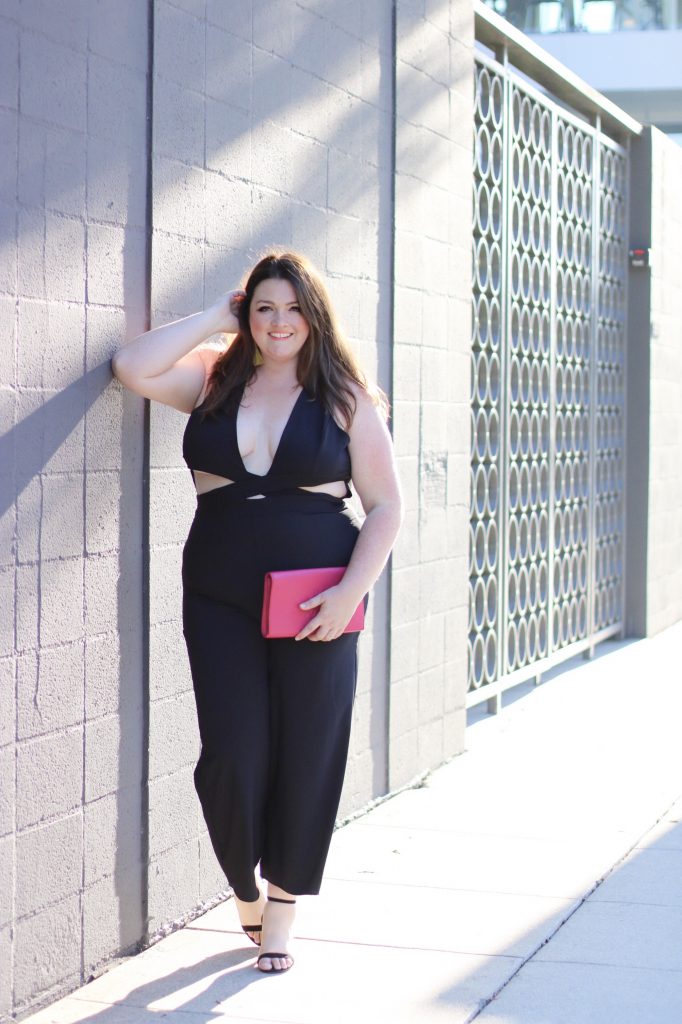 Let's start off by bringing the fire. This jumpsuit from Leith carried at Nordstrom as part of their extended sizes (up to a 4x) is hot. I put this on and immediately felt like a goddess. I can't wait for the right event to wear this too. Side note on fit – seems like they are still working out the kinks in their fit for extended sizes. You may need to alter the armhole just a touch but the good news is Nordstrom offers on site tailoring. Get this one fast because it's gonna sell out!  *side note, I LOVE nordstrom for offering this jumpsuit in sizes XS-4X! Yes, you read that correctly 🙂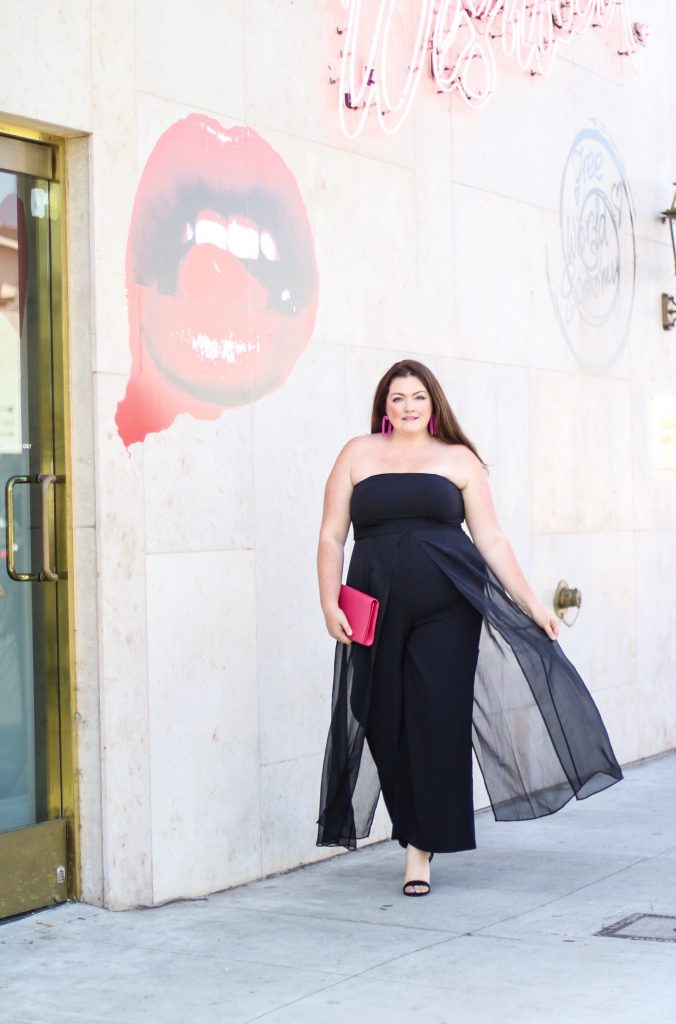 This strapless number from new plus size newcomer Maree Pour Toi is also one of my go to's for this season. I've already worn it numerous times and intent to keep on wearing it. The quailty and fit are impeccable and I have received so many compliments. I ADORE this jumpsuit and feel like a million bucks in it too – a win win.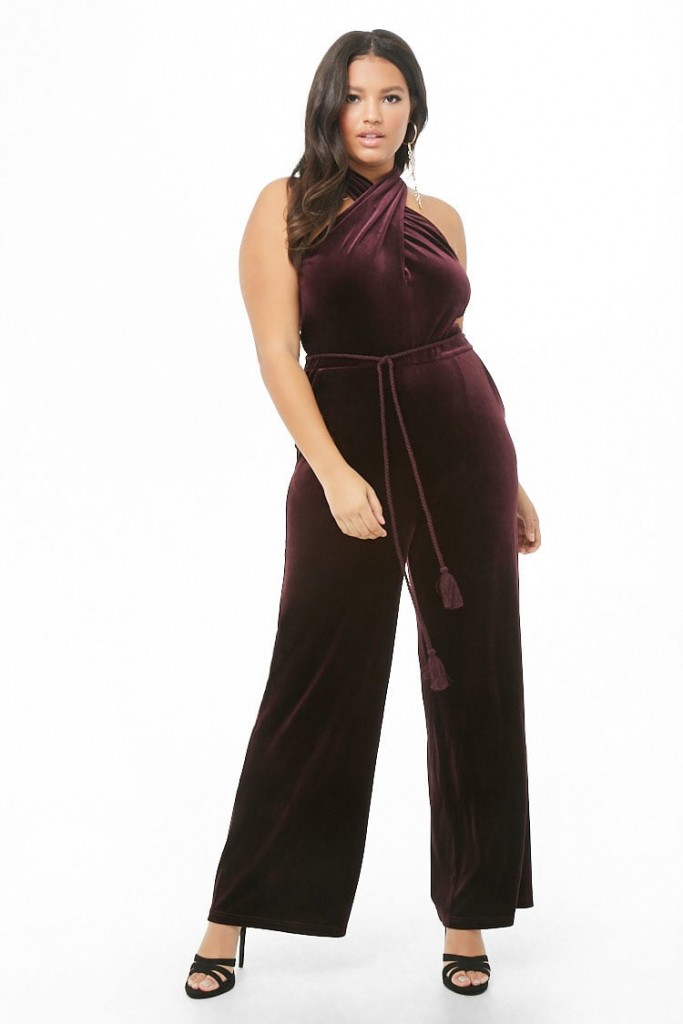 Officially obsessed with this velvet jumpsuit. I love the twist neck detail and it comes in a gorgeous plum color.
For those of you wanting a little more coverage without sacrificing style, I found this gorgeous velvet piece!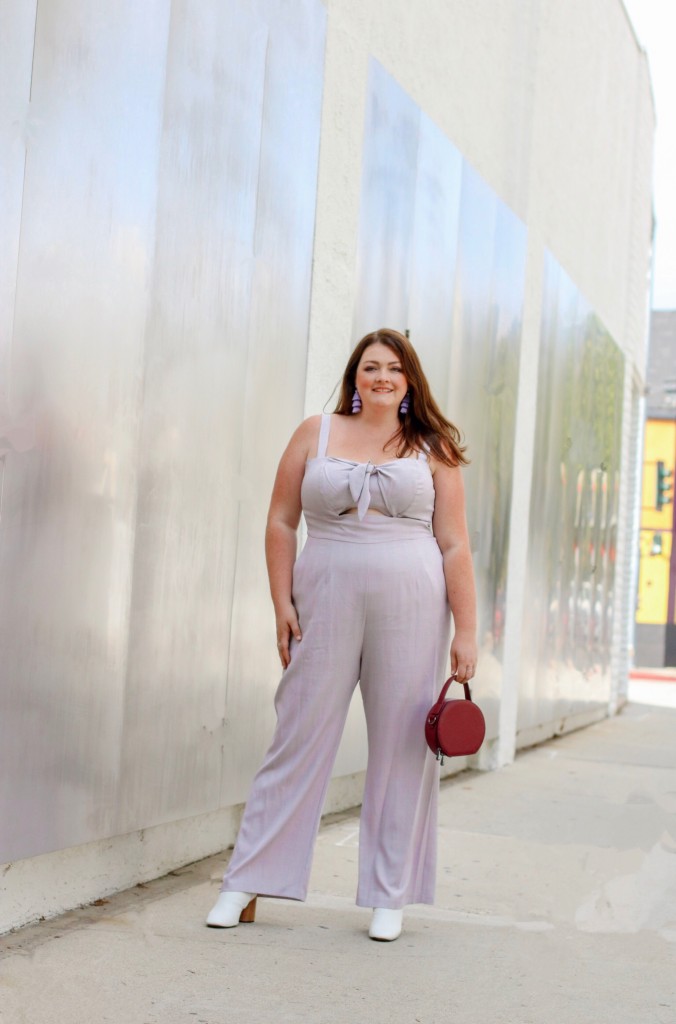 And last but not least, if you want a more casual jumpsuit vibe, I personally love this one from Wayf. Also part of Nordstrom's extended size collection, you can shop from sizes XS-3X in this style.  (You can read about the WAYF brand launch here)
Ok, that's it for today. Check back soon for more exciting pieces and let me know what you would love for me to review!
xoxo – Rachel