Some workout pieces look super-cute online, and even in the store. But after a vigorous workout we find they just can't keep up. So how's a girl decide if a brand is worth the purchase without turning a fitting room into your personal gym? By reading this post.
T-Shirt: Calia | Pants: Calia | Shoes: Nike
I recently partnered up with Calia by Carrie to feature new pieces each month on my Instagram. However, I thought I'd do a breakdown of looks thus far here on the blog. Overall, I love her line. The fabric is solid, some pieces are compression, and all pieces avoid the dreaded VPL (visible panty line).  The pants seem to stay in place while moving (all types of activity – running, yoga, walking etc.) ensuring none of those awkward moments of having to stop mid run to pull up your pants or readjust your top from creeping up.  The only complaint I have really, is that I wish some of the plus size pieces were a little more fashion forward and trendy.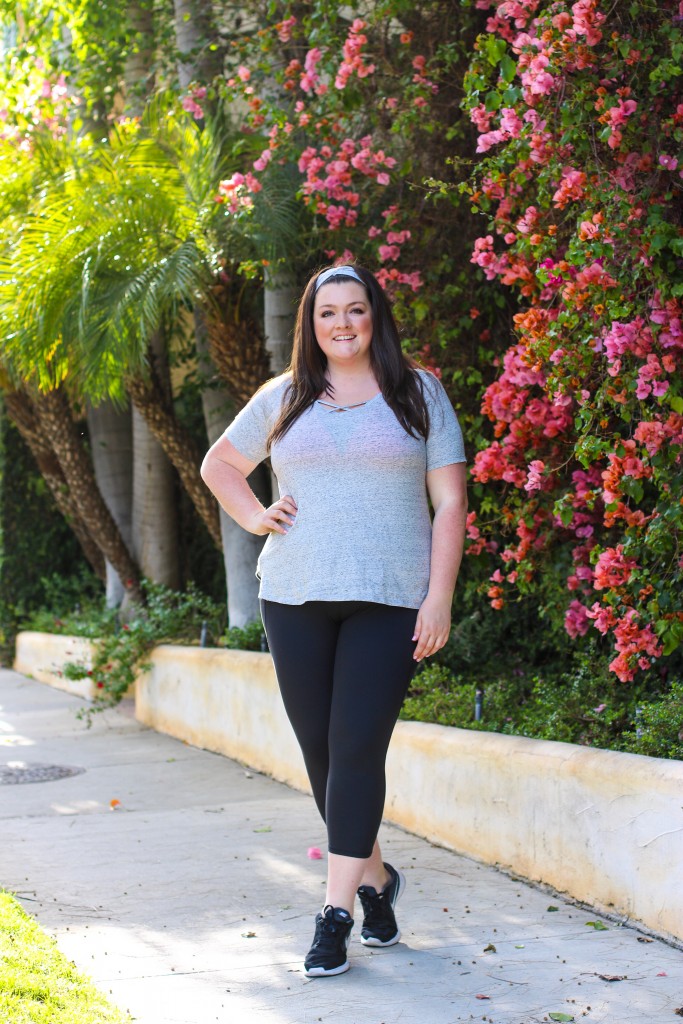 Top: Calia | Pants: Calia
Most notably, they're fairly size inclusive as well! They offer most of the same styles in sizes xs-2x. Along those lines, the sizing is pretty true to size as well. I wore a 1x in most pieces, although I could have probably sizes up to a 2x for a looser fit in some items like tops.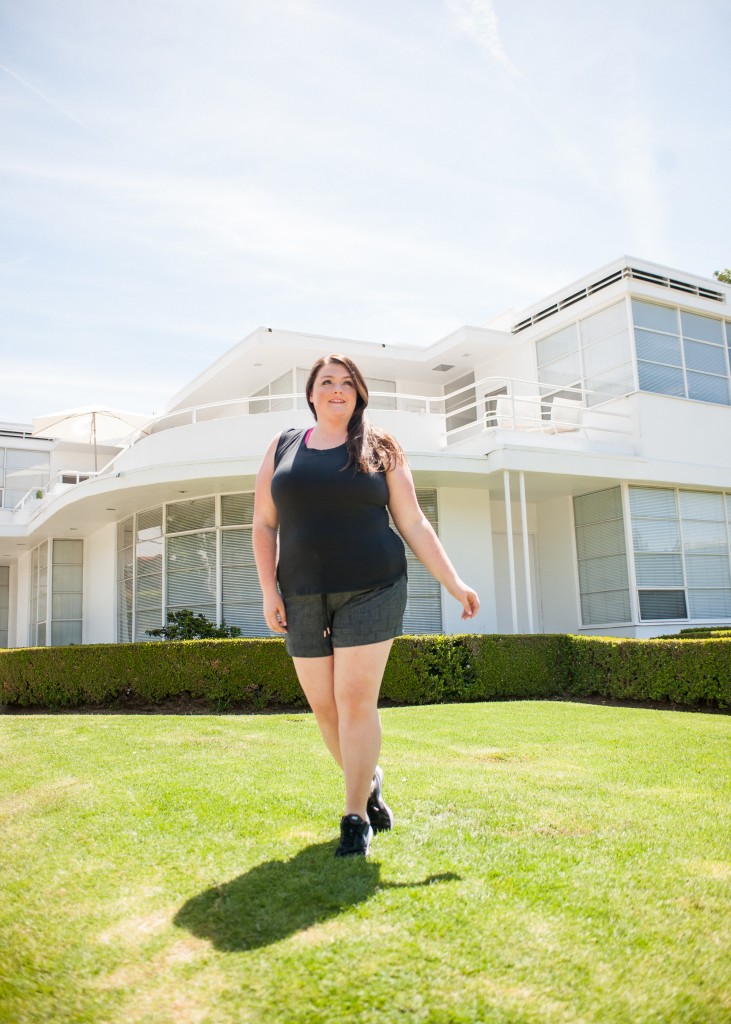 Top: Calia | Shorts: Calia
Furthermore, Calia has everything from shorts to tank tops to mesh and cut out leggings.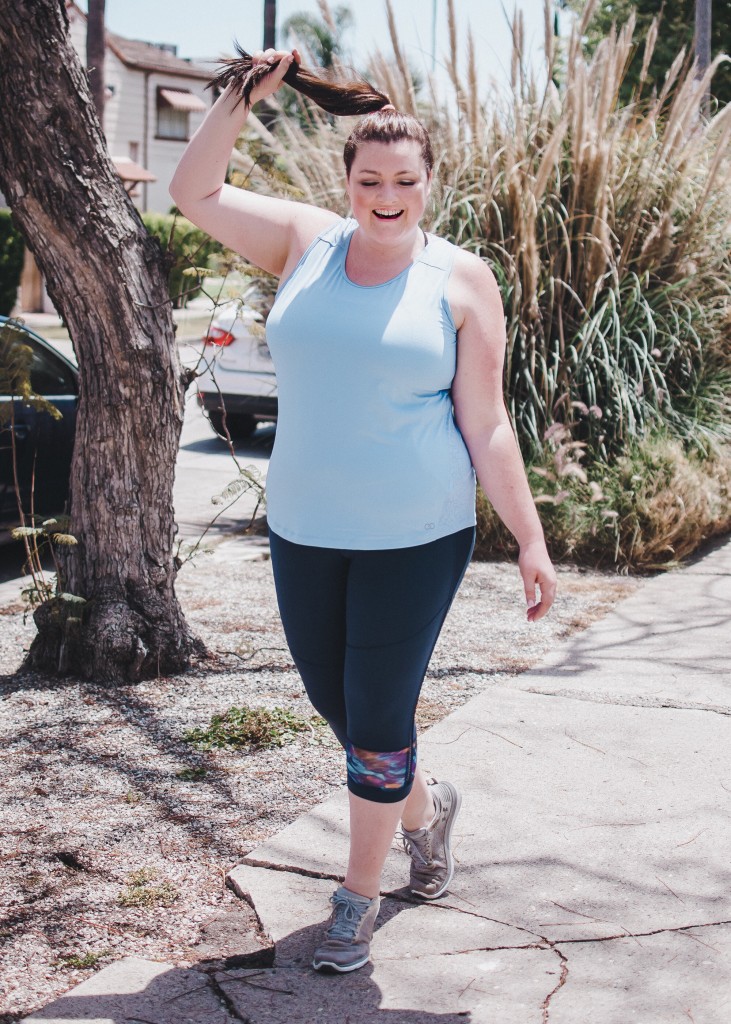 Top: Calia | Pants: Calia
Top: Calia | Pants: Calia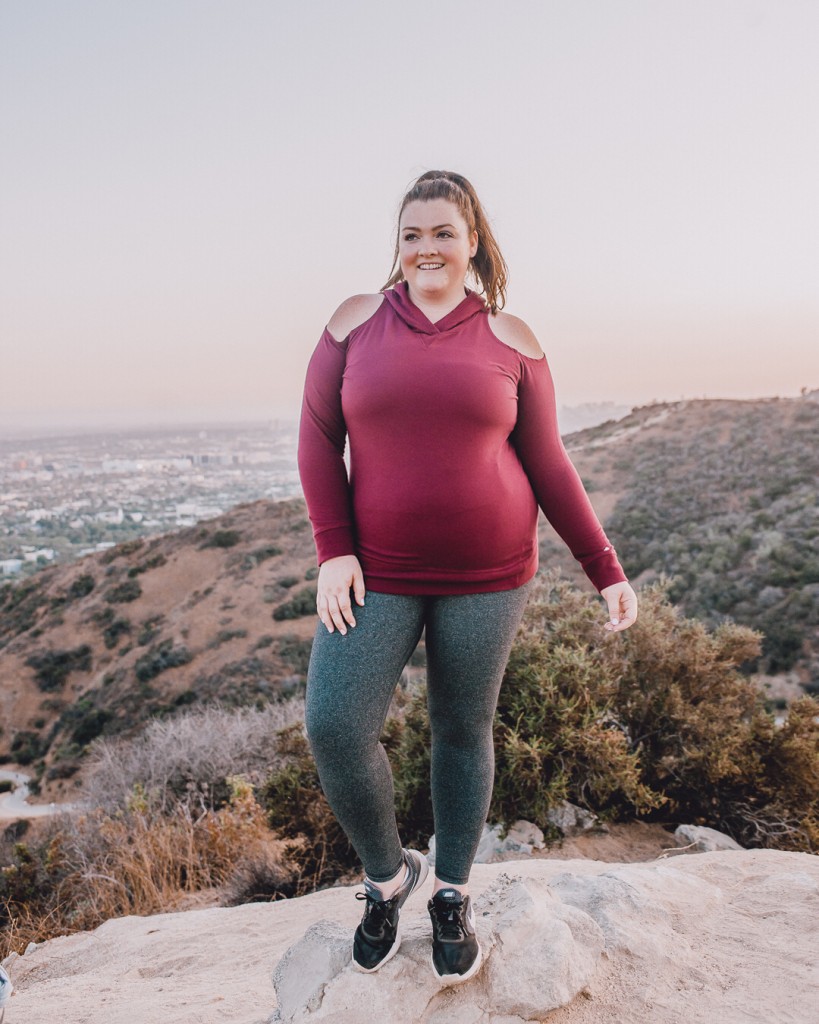 Outfit Details| Top: Calia | Pants: Calia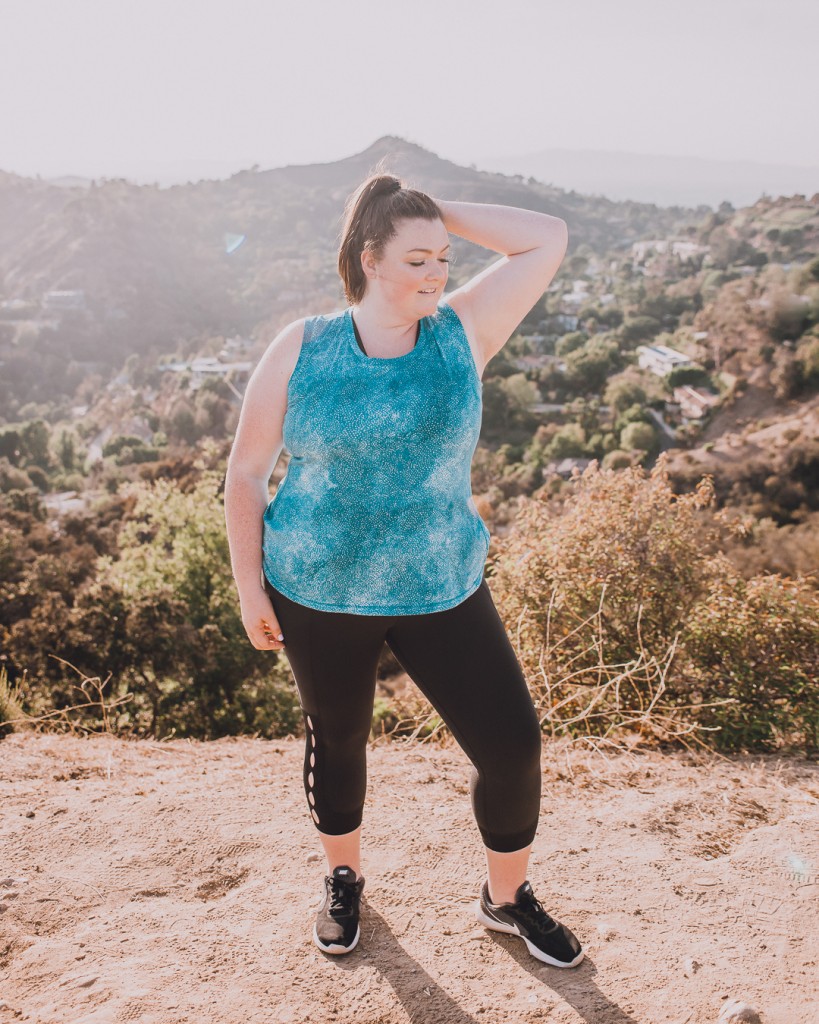 Top: Calia | Pants: Calia | Shoes: Nike
Finally, as I am doing more activities that require cute activewear I will be reviewing more brands! Let me know if there are any you would like to see! You can find some older reviews here.  xx – Rachel