So, I had the coolest experience the other day. We were brought in to check out a secret mural nestled underneath the one of my favorite West Hollywood Hotels, The Sunset Marquis. The mural painted by street artist Elle, is a part of the Global Street Art Campaign for "Education is Not A Crime",  in which renowned street artists from around the world create public works that raise awareness about education apartheid by Iran's government against tens of thousands of Baha'is, and send messages of hope to those affected.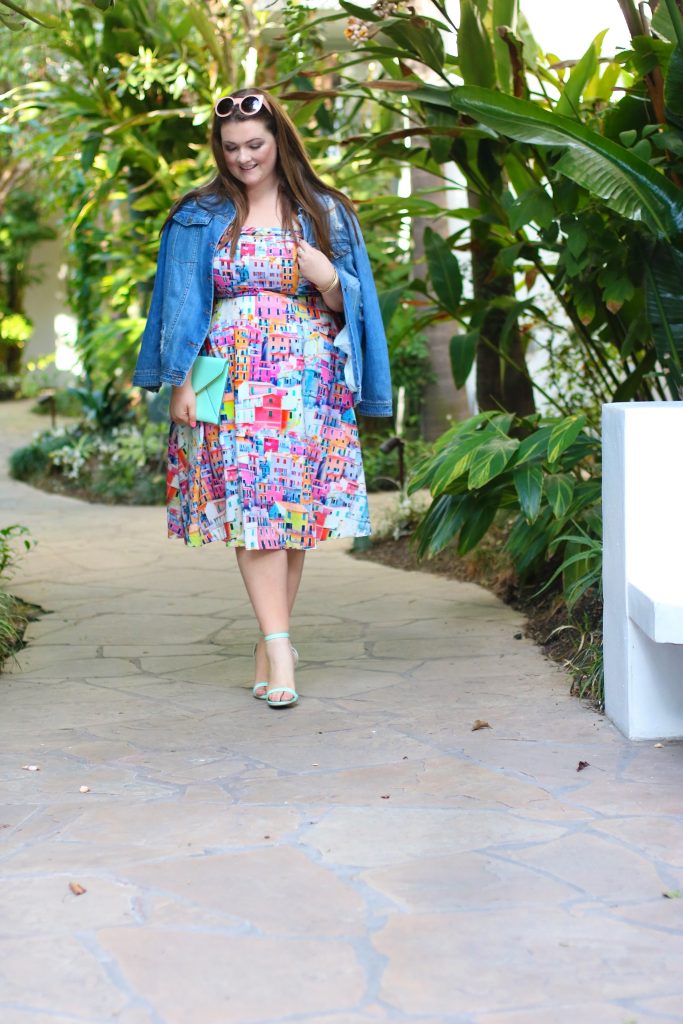 My colorful outfit for the evening included this gorgeous dress from City Chic, via Gwynnie Bee and Rachel Roy denim jacket paired with my favorite mint Rebecca Minkoff Clutch and mint shoes.
After checking out the massive mural and spending some time with Elle, who is so awesome by the way, we were treated to drinks and the best 4 course dinner I'd had in a long time at Cavatina LA which tucked inside the exclusive lush, tropical grounds of the Sunset Marquis. I captured some of my favorites below!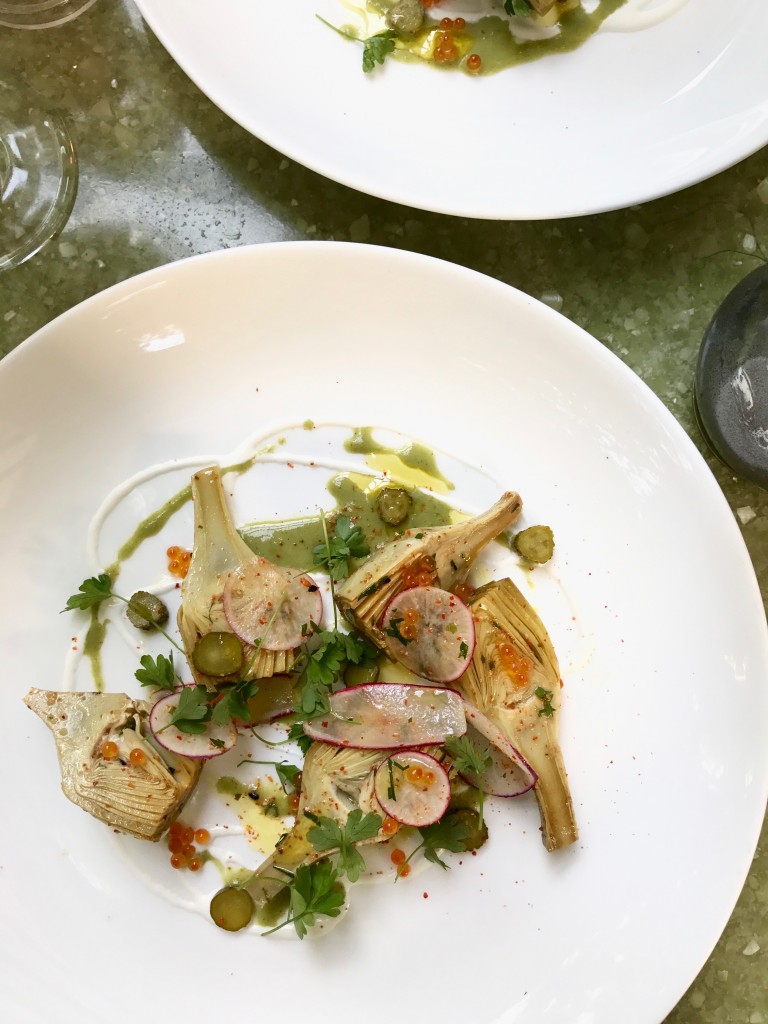 Thank you to Cavatina for hosting us! We had the best time and your food was amazing. I will be back for brunch soon!
xx – Rachel
Save
Save