Fall is finally here and I've started to transition my clothing to include warmer layering pieces, rich red tones, and boots! When searching for the perfect wardrobe updates, it should be no surprise that a lot of my favorites can be found at the Bloomingdale's shop for women. I can always count on them to provide on-trend, fashion-forward clothes in my size. One of my favorite brands found in the shop for women, JUNAROSE, had some perfect pieces for this Fall season. If you don't know already know about JUNAROSE, they offer some of the latest trends for the plus size, fashion-forward, trend conscious woman. They use rich upgraded fabrics and everything is tailored to fit perfectly.
It should be no surprise then that I couldn't resist this JUNAROSE Bell Sleeved Dress in this rich red zinfandel color! Talk about the perfect dress for fall. And, can we talk about the fabric on this dress? One of the many reasons I adore JUNAROSE is because their clothes always feel so expensive and fit me perfectly. This dress was no exception and I didn't really want to take it off! Since the temps have still been warm during the day in LA, I decided to pair this gorgeous dress with my Sam Edelman Patti leather ankle strap heels. You should know by now that I LOVE this style of sandal because they're so comfortable and versatile enough that they basically go with anything. Those reasons alone should be enough for you to have them as a staple in your wardrobe right now!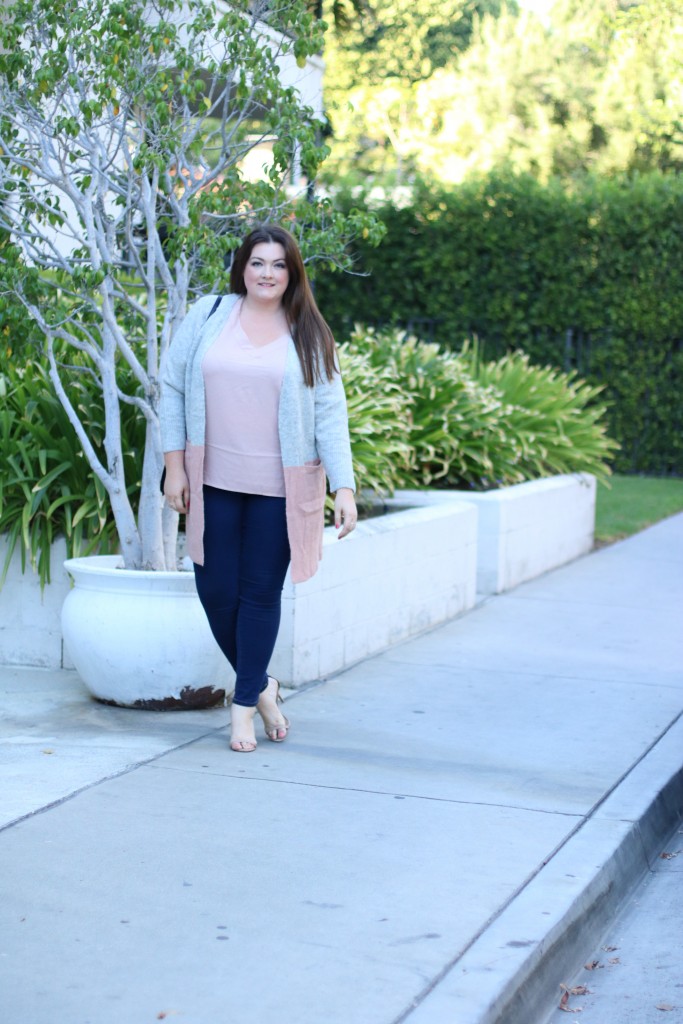 No fall look is complete without a great pair of denim. I am very partial to a nice slim leg denim since it elongates your legs and looks great under long layered jackets and cardigans. I tried on the JUNAROSE extra-slim jeans in dark denim and they fit like a glove with just the right amount of stretch.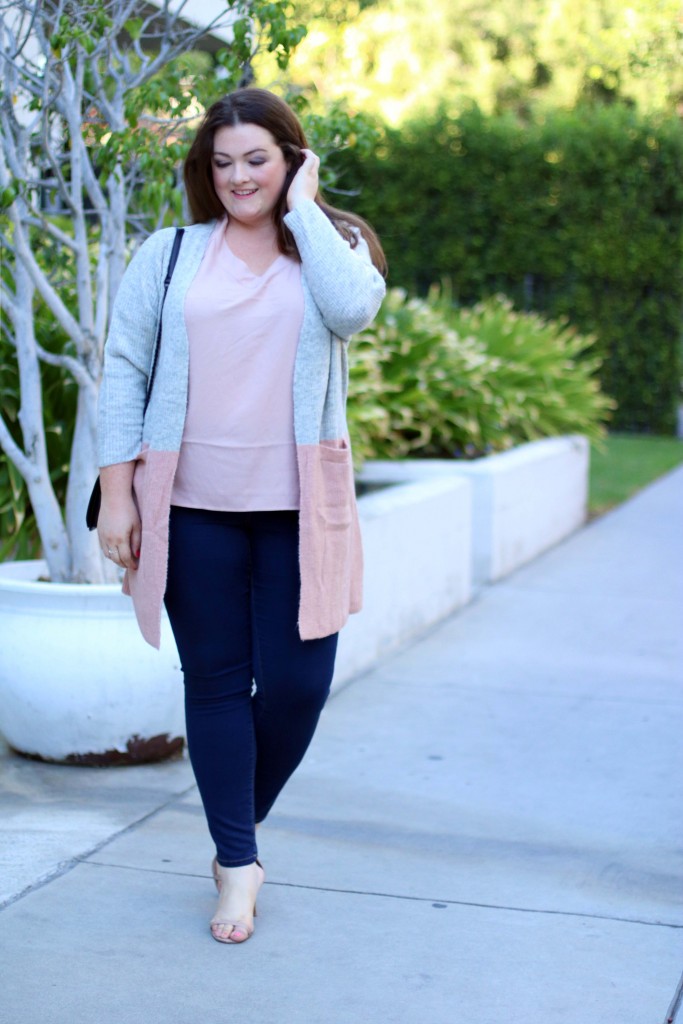 Since I am such a huge blush fan, the JUNAROSE Polly Crossover Blouse in mahogany rose was a must have for me. I knew I could easily pair this top with my extra slim jeans for an easy outfit. I was looking for that perfect layering piece to go over my jeans and blouse when I fell in love with the Leviana ribbed color block cardigan. Blush and gray – a win-win in my book. This sweater is so soft, I could literally live in it and never take it off!  It will be in heavy rotation this fall. If you are looking for something a little warmer than the ribbed color block cardigan for cooler days, this JUNAROSE faux fur stripe jacket is another one of my favorites from the brand.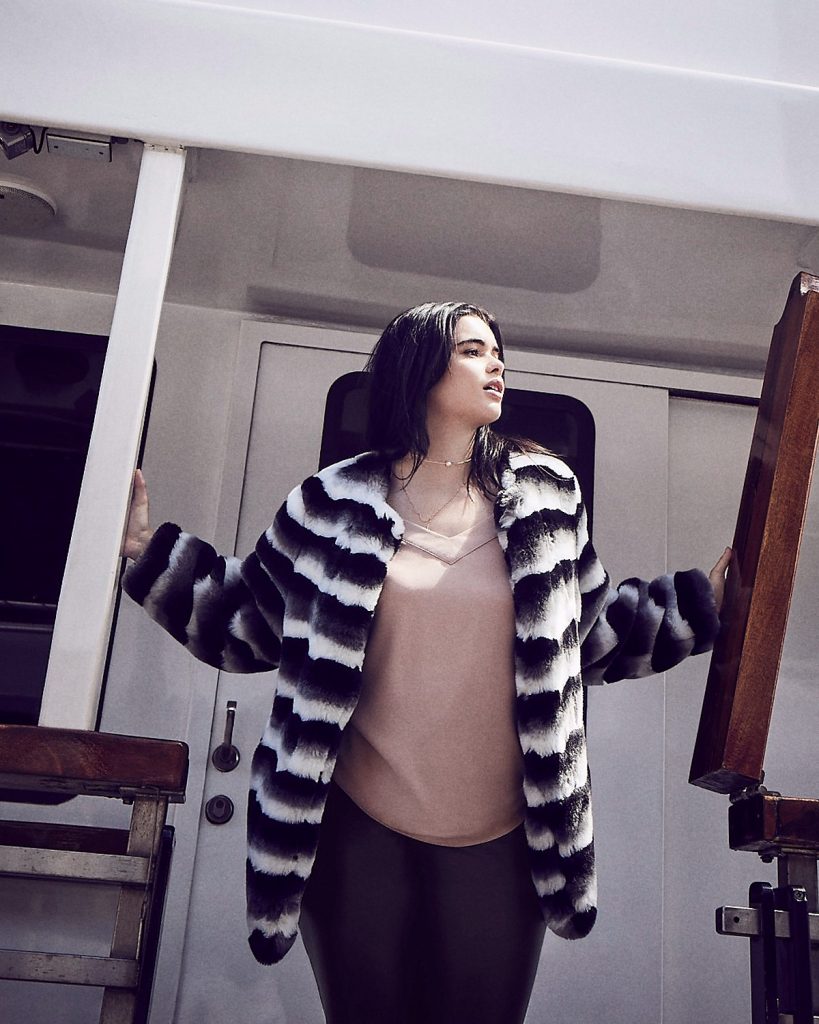 I completed my look with this chic, quilted crossbody bag from Rebecca Minkoff, which is perfect for my busy lifestyle.
What do you guys think? Have you tried JUNAROSE or the Bloomingdale's Shop for Women?
*This post is sponsored by Bloomingdales. As always all opinions are my own.*