I love entertaining and often find that my friends naturally gravitate to my house because they secretly know I will always have the best items stocked in my fridge! One of my secrets to flawless entertaining is always having the new Barefoot Wine Refresh Spritzers in a can on hand. If you are looking for something unique and flavorful to have at your party that are easy to carry that will be a hit with your guests, I highly suggest trying out the the Barefoot Refresh Spritzers in a can! They have four yummy flavors – Rose', Moscato, Crisp White and Summer Red, so there is something for everyone.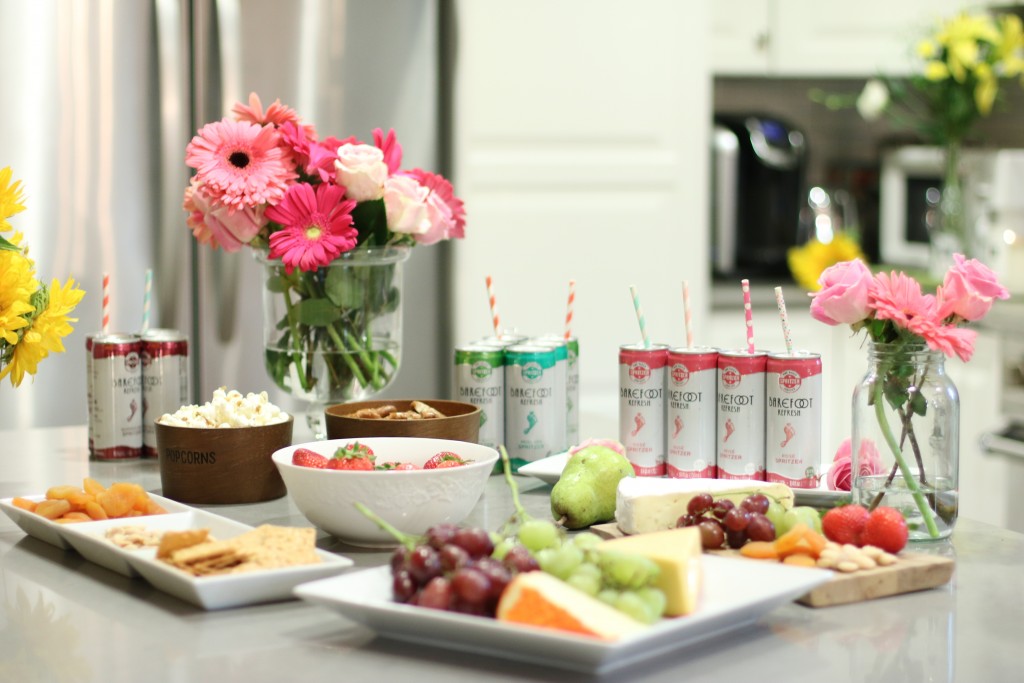 A great cheese plate is a must at any party – and it paired perfectly with the Barefoot Wine's  Spritzer in a can.  I picked up my favorite crackers, a brie, a gouda, and a parmesan cheese, grapes, dried apricots and truffle marcona almonds for the cheese plate.  I then added some popcorn, because what party is complete without that and some pretzels for easy snacking.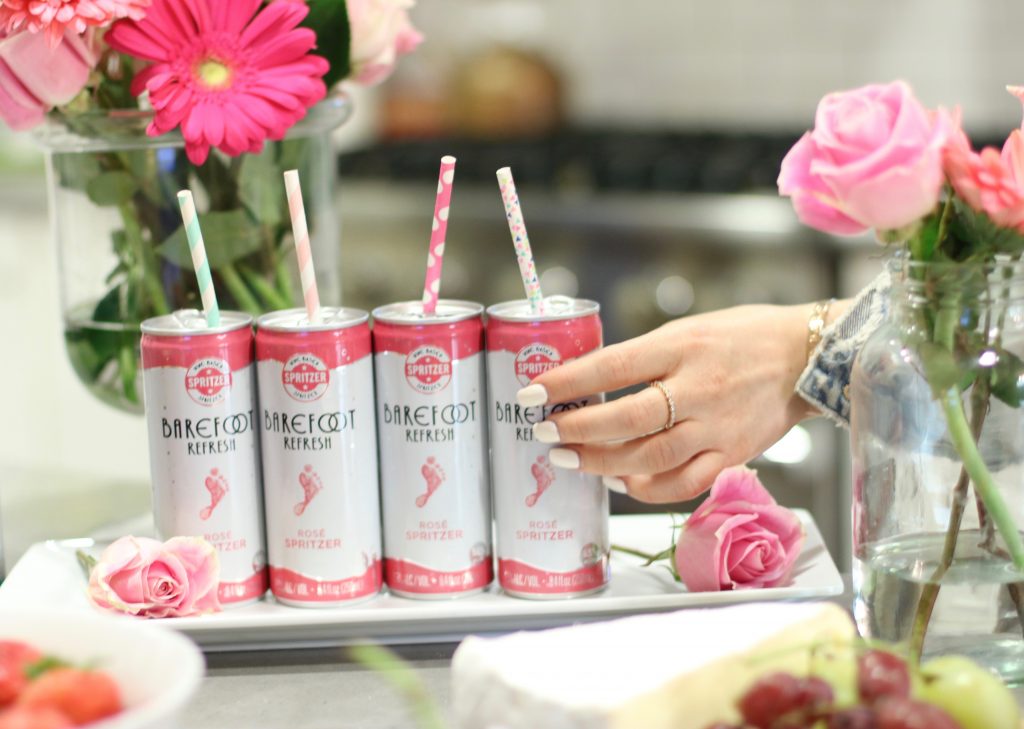 Add some fun, colorful, straws and you've got the perfect drink to serve at the party!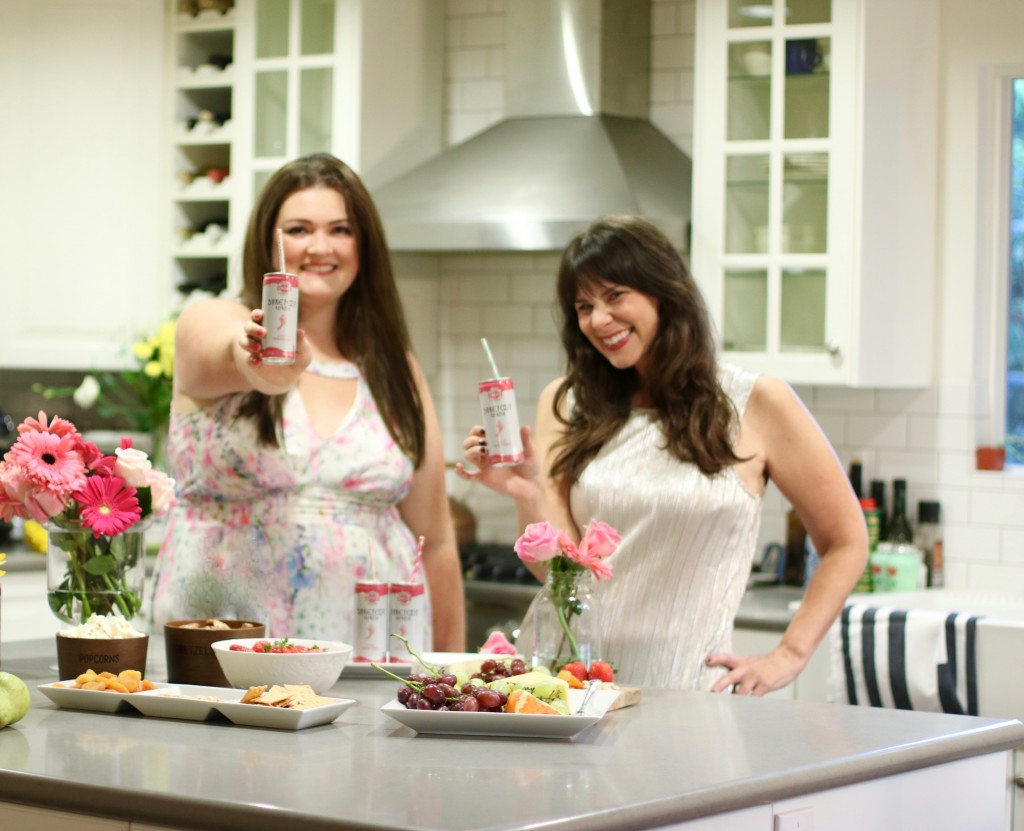 For this gorgeous tablescape, I couldn't resist adding in some pink gerbera daisies and pink roses to add some color to the table. I went to The Original Los Angeles Flower Market in Downtown LA to pick up the blooms and arranged them in a few different size vases.
I always love to keep something cute and chic on hand to to serve my guests and if you are looking for something unique and unexpected, Barefoot Refresh Spritzers in a can are sure to be memorable!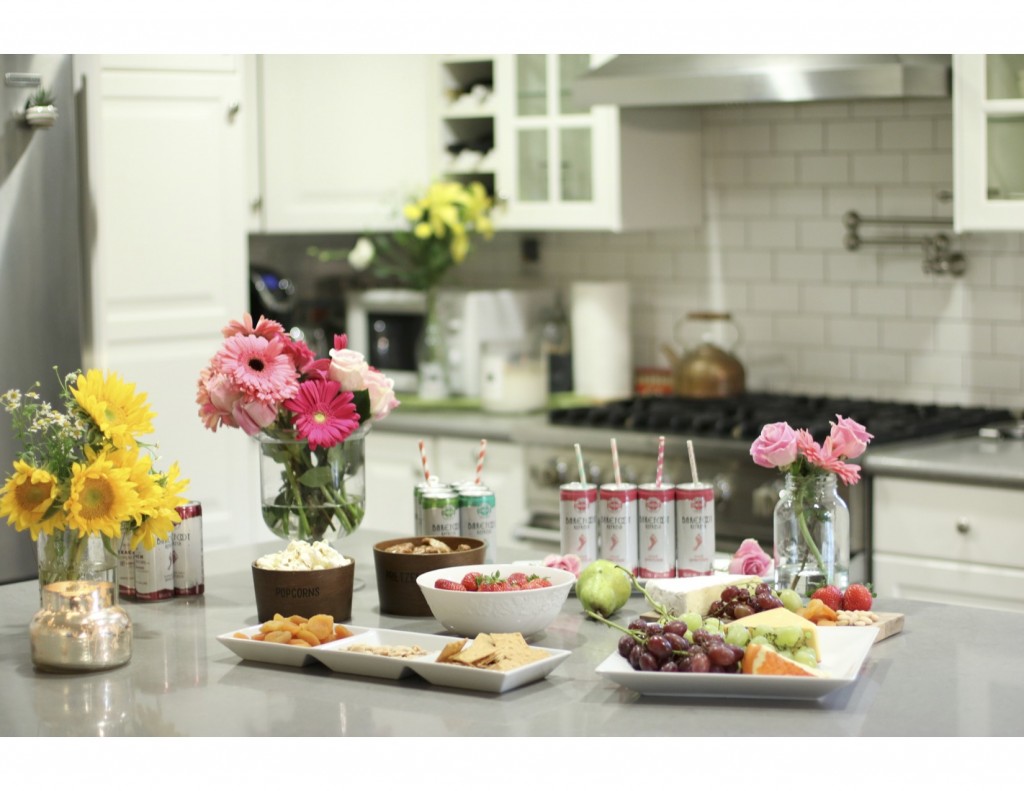 And there you have it – a simple yet affordable way to pull together the cutest party favors without compromising taste! I can always count on Barefoot Wine Refresh Spritzers in a can to be a hit with my guests. Feel free to give them a try and let me know what you think!
**This post is sponsored in partnership with Barefoot Wines. As always all opinions are my own*
Save
Save
Save
Save
Save
Save
Save