*This post is in partnership with Lane Bryant*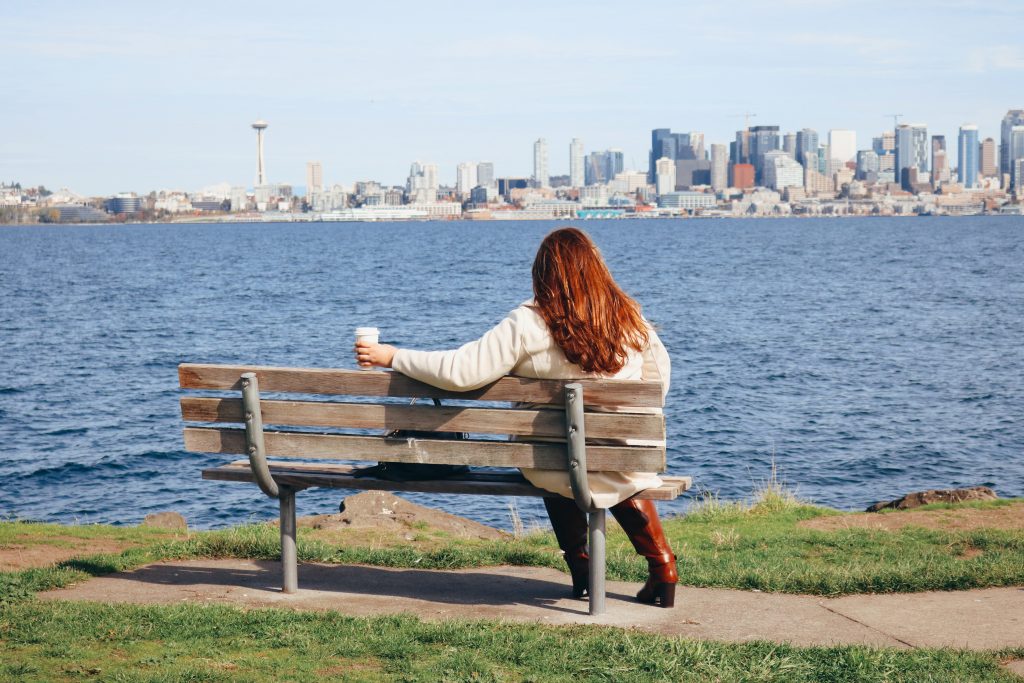 Planning for outfits for travel can be a bit of a pain, especially after the summer season of throwing lightweight dresses, sandals and swimsuits into your suitcase. Now with cooler temps on the horizon, you're going to need to pack heavier shoes and figure out how to stuff a jacket into your already cramped luggage. The easiest thing to do is to put together pieces that you can mix and match easily, aka a travel capsule wardrobe.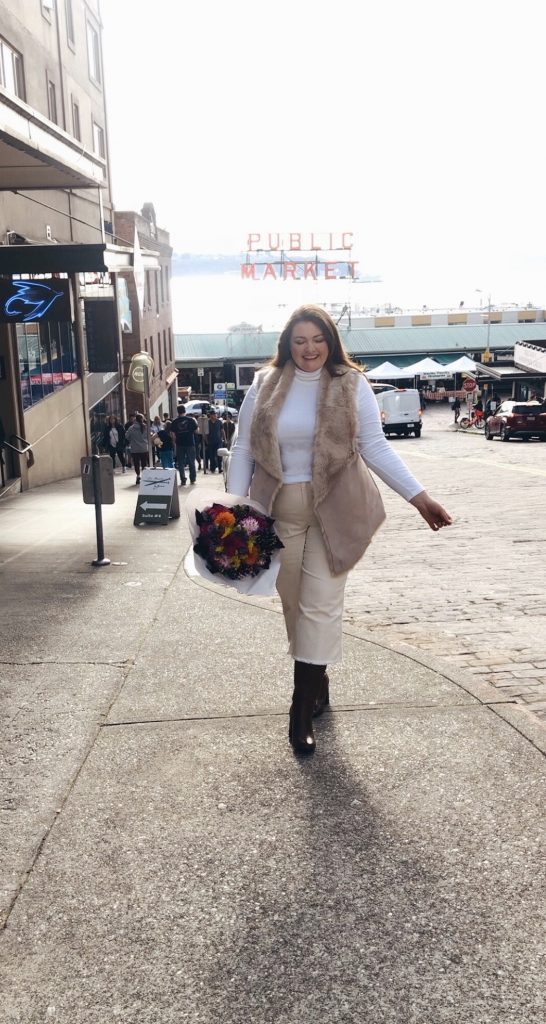 Lucky for you, I've gone ahead and have compiled some of my favorites and easy options from the new fall collection at Lane Bryant below. I've sourced 3 versatile looks to pack for fall that can be mixed and matched in various ways. There are some on-trend yet classic outfits that can easily transition across seasons and be used for any activities; sightseeing, travel days, evenings out, and relaxing.  That way you can focus on enjoying your trip instead of aimlessly digging through your luggage.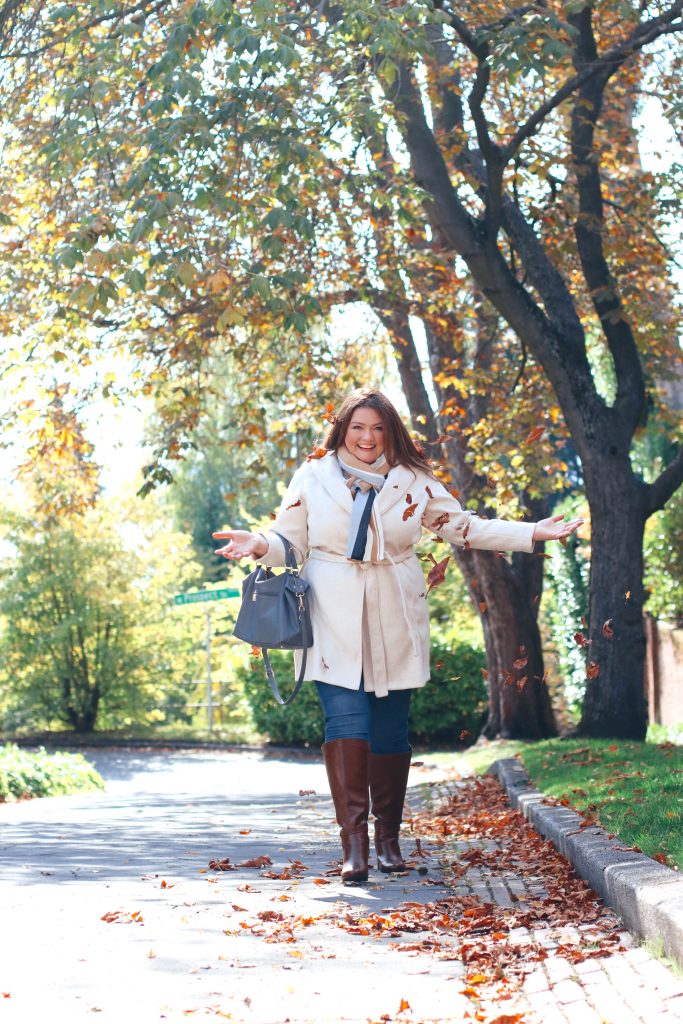 First up, a great pair of denim is always paramount in building a capsule wardrobe. Luckily Lane Bryant has several comfortable and on trend options to choose from! I opted for a pair of skinny jeans that will easily go under my high heel ankle strap riding boots.  Next, I paired my skinny jeans with this blush v-neck sweater. I personally love blush and the great thing about this sweater is that it can be worn alone with a scarf or layered under a jacket like this lightweight wrap coat. I knew when I saw this chic cream colored coat I had to have it. Wrap coats look great on anyone and this will definitely work for different body types. To finish my look I accessorized with some colorblock tortoise earrings.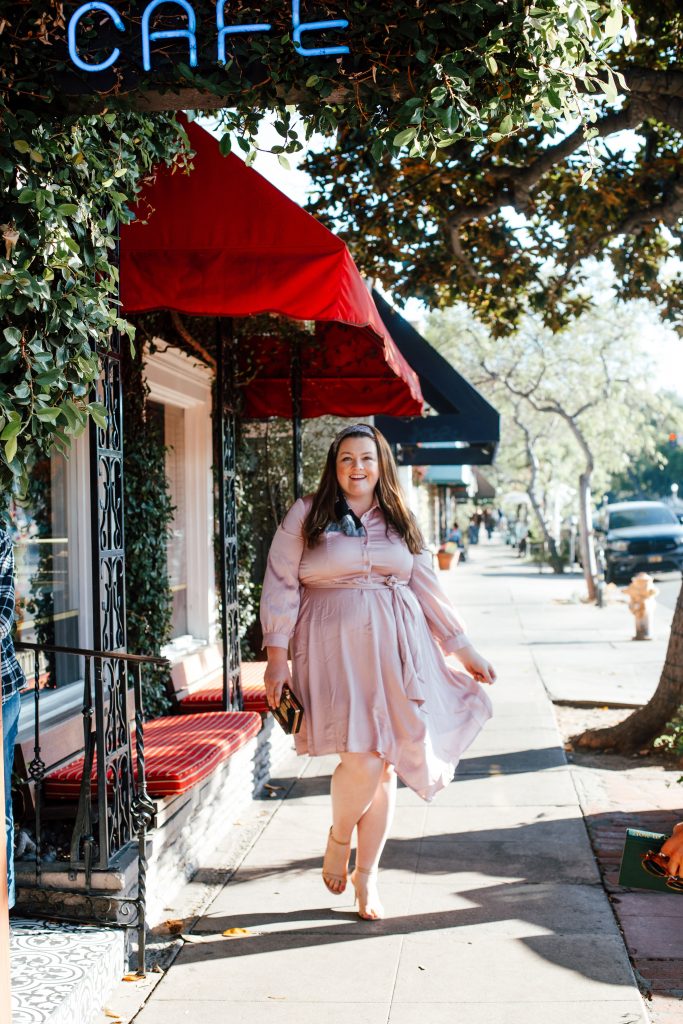 It just wouldn't be a capsule wardrobe without a dress option. I always like to have some sort of dress packed just in case I happen to need one! The color of this blush dress makes the outfit feel fresh. Now, there are several ways to wear this dress but I opted for a nude strappy sandal. I added a lightweight scarf and tied it in my hair but you can definitely wear this around your neck for more warmth.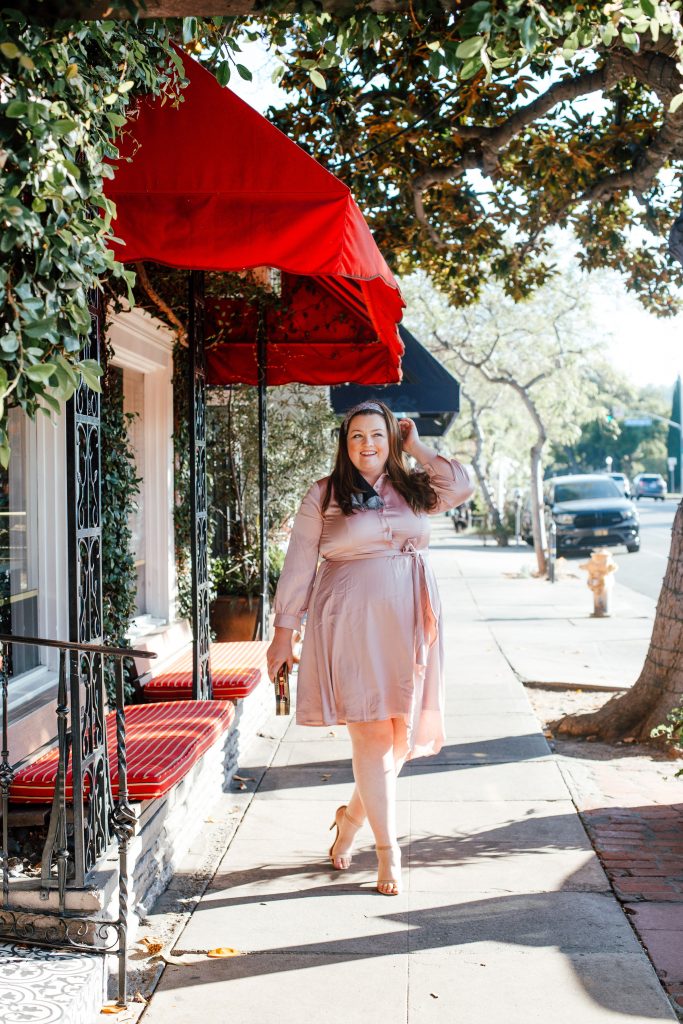 Also, you can easily pair with a leather jacket, or the cream wrap coat from outfit one. However, you could easily add a pair of sneakers and a denim jacket for a more casual vibe. If blush isn't your thing, there are several easy to travel options like this black dress or other fall options here.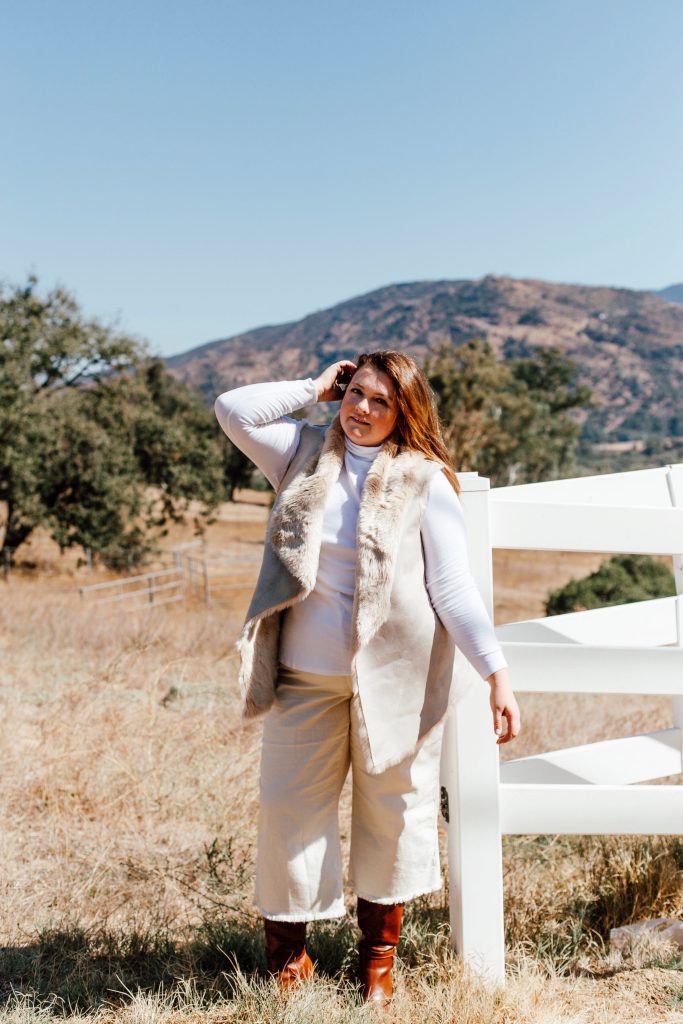 Next up, I saw this this faux shearling vest and just knew it would be perfect for Fall temps. You can basically pair this with anything and its fairly lightweight to pack. I opted to pair it with a classic white turtleneck which can be easily worn with my jeans from outfit one, under the cream wrap coat.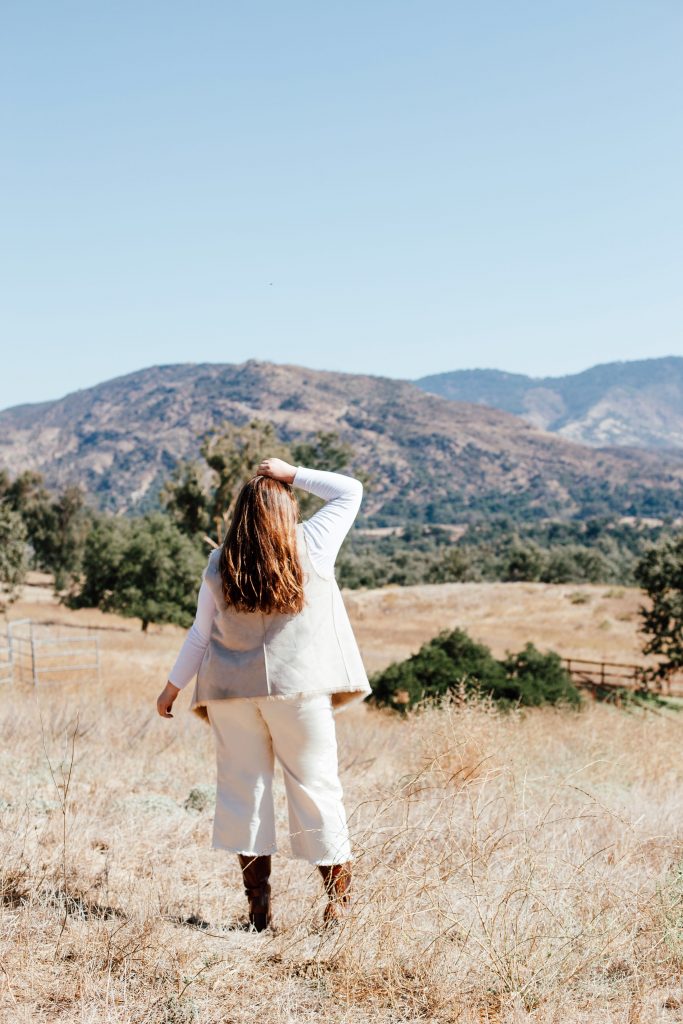 Now, I really love a cream and brown combo so naturally I paired the high heel ankle strap boot with these wide leg cropped cream jeans (very on trend right now). To be honest, I wouldn't normally recommend cream for a travel capsule wardrobe but I've found myself wanting to wear more colorful clothing as I travel to colder climates.  These crop cream jeans can easily be paired with the pink sweater from outfit one or the strappy sandals from outfit two.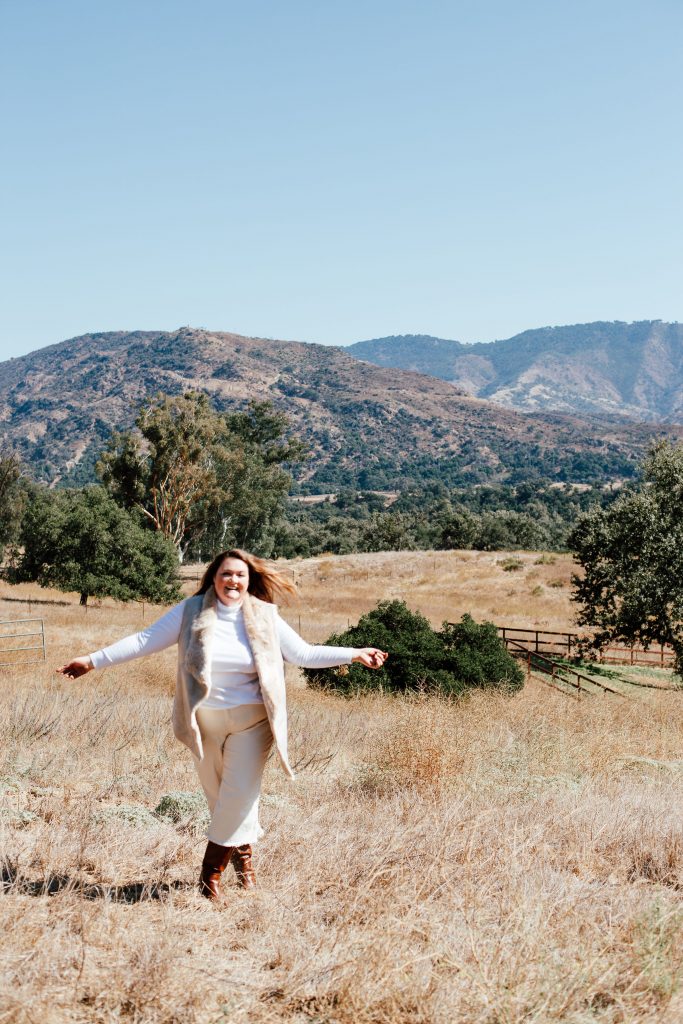 I hope you love this idea of a travel capsule. I know for me, it has really helped save time and definitely taken the stress out of traveling!
xoxo ~ Rachel (You can shop these links below as well! And… don't forget you can always shop all of my favorites here!)
High Heel Ankle Strap Riding Boot