*This post is sponsored in partnership with CACIQUE, as always all opinions are my own*
Let's be honest sometimes finding the perfect lingerie is easier said than done when your cup runneth over.  To make matters worse, finding it in store can be even more of a challenge. It always seemed like my options were boring and plain or super sexy in a kind of "this won't be staying on for more than 5 minutes type of way". So where does that leave the every day girl who wants a little bit of both worlds but also wants to find it in her size or in store for that matter?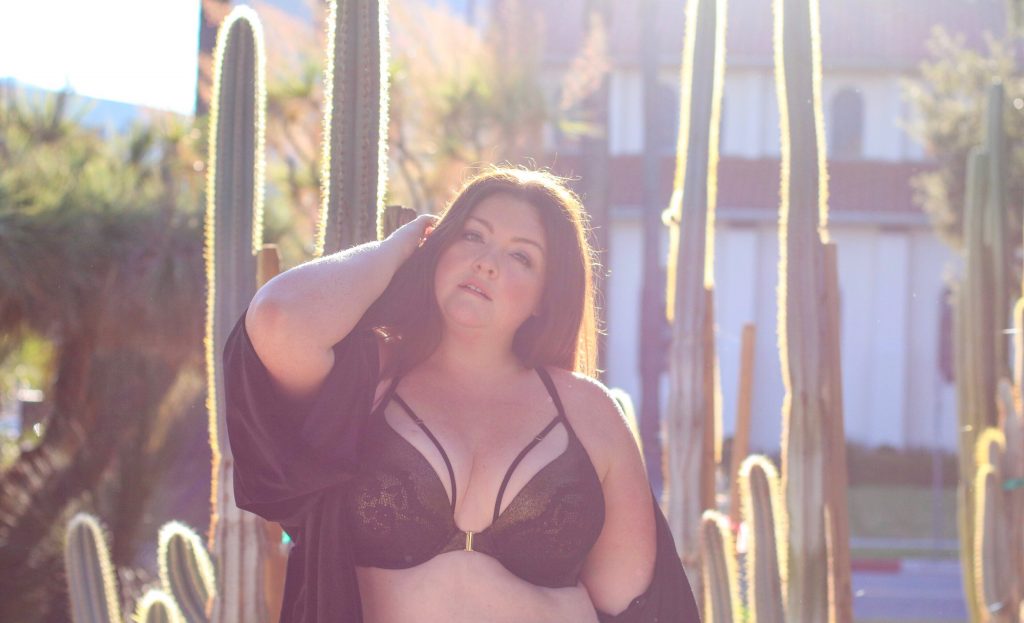 Enter CACIQUE. If the name sounds familiar its because they ARE carried in store at Lane Bryant and online  at Cacique.com and have been around for some time now. It wasn't until recently that they've really stood out to me and when they reached out to me to collaborate on this post I had a hard time narrowing it down to just a few items! To make your shopping experience seamless, I have rounded up a few of my favorites that come in a wide array of sizes, colors and styles. Below you'll find everything from the seriously sexy collection to supportive strapless bras and chill lounge wear. It's time to throw out that old bra you can't stand and grab some new lingerie that will make you feel like a million bucks.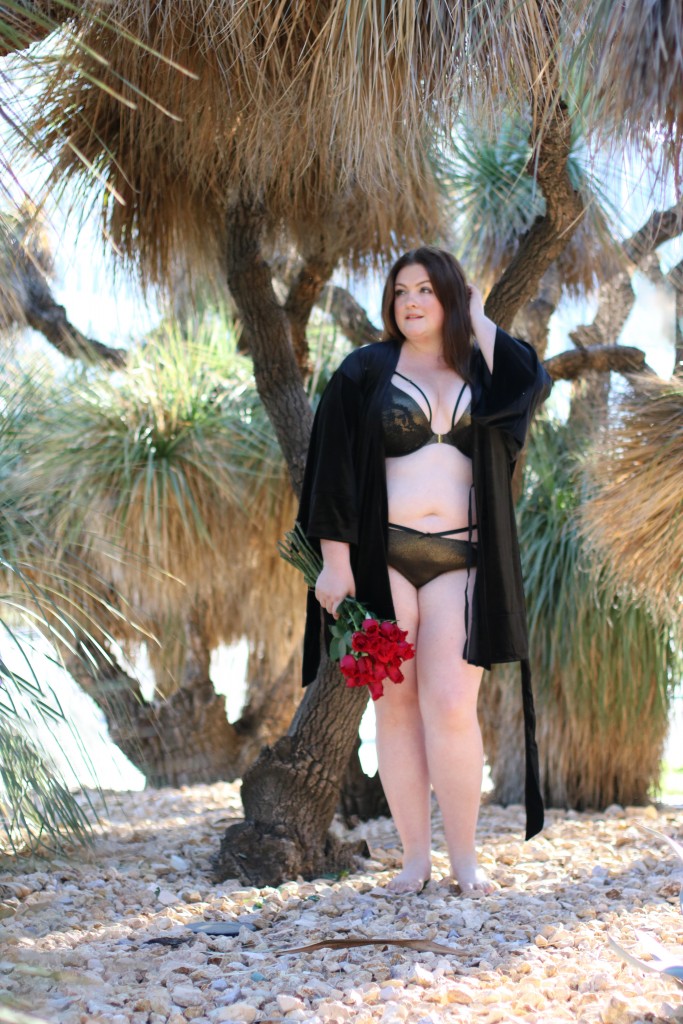 First up this Shine and Foil Lace Front Plunge Bra. Does it get any sexier than a plunge bra with lace touches and strappy details? Bonus points for it feeling extra comfy on my body. Throw in cheeky panties with a matching strappy detail and this set is perfect. Side note: this bra was so popular, it might actually be sold out now but I've included  a few of my other favorites that are very similar below!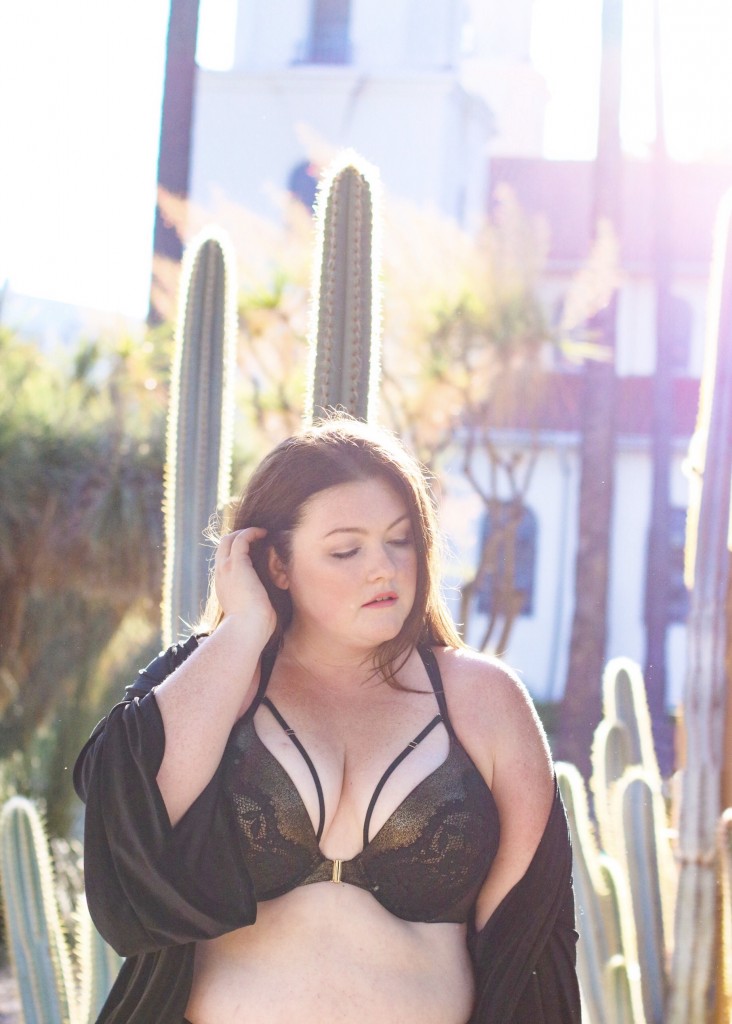 Pair this look with a plush velvet robe you and lounge for hours in while sipping coffee on the couch relaxing and catching up on your favorite tv shows.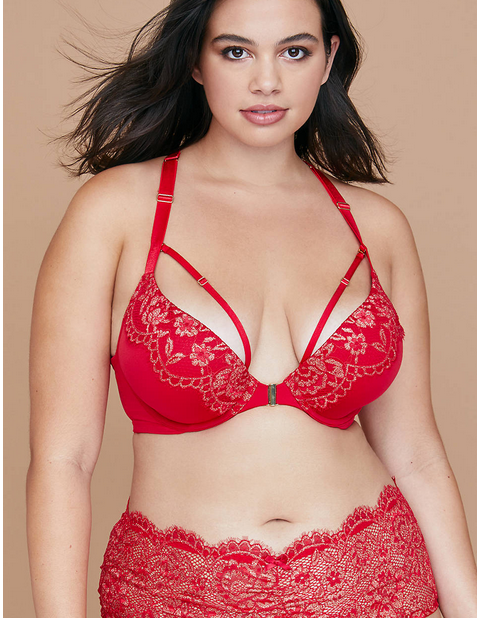 I am also into this sexy red metallic lace front close boost plunge bra with matching metallic lace thong panty.  Plus its so comfortable you're going to want to buy this style in every color.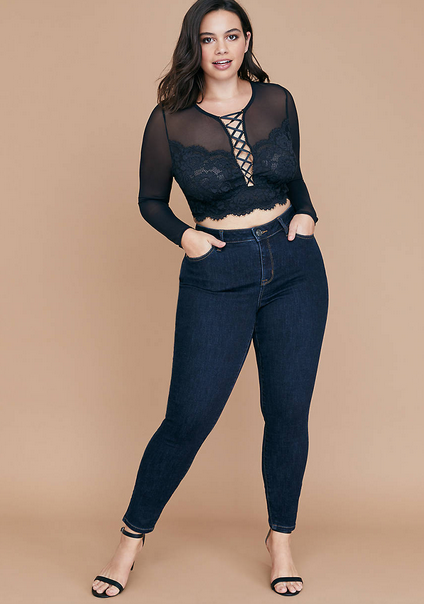 What I love even more though, is CACIQUE offers sexy but comfortable pieces that can be worn for a variety of occasions. One of my personal favorites, the long sleeve no wire crop top  takes my style from basic to bombshell. This piece can easily be worn underneath your suit jacket or with jeans for a night out or as a matching set for a night in.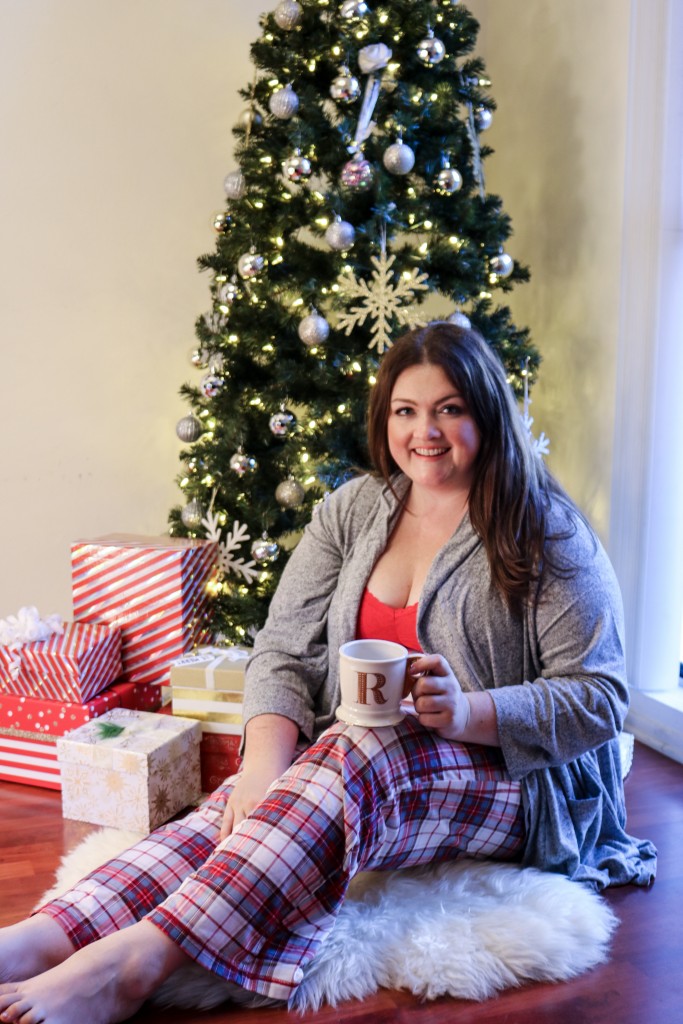 Next up, lounge wear. Pamper yourself and grab this cute and comfy set which is perfect for relaxing on the weekends. I love a good robe as much as the next girl but I haven't taken this hooded brushed jersey robe off since I  received it.  And if you are looking for a comfortable pick you can wear around the house, pair it with this all over lace racer back bralette and sleep pant with satin tie that come in multiple lengths and prints. I love a cute look that is comfy and makes me feel pulled together. This set does just that and more.
Last up, having a multifunctional bra is a must. This lightweight multi way strapless bra features removable straps that can be worn several different ways. This bra remains comfortable while being supportive and functional.  And if you are like me and tend to live in off the shoulder or asymmetric pieces, this bra will be your go to year round.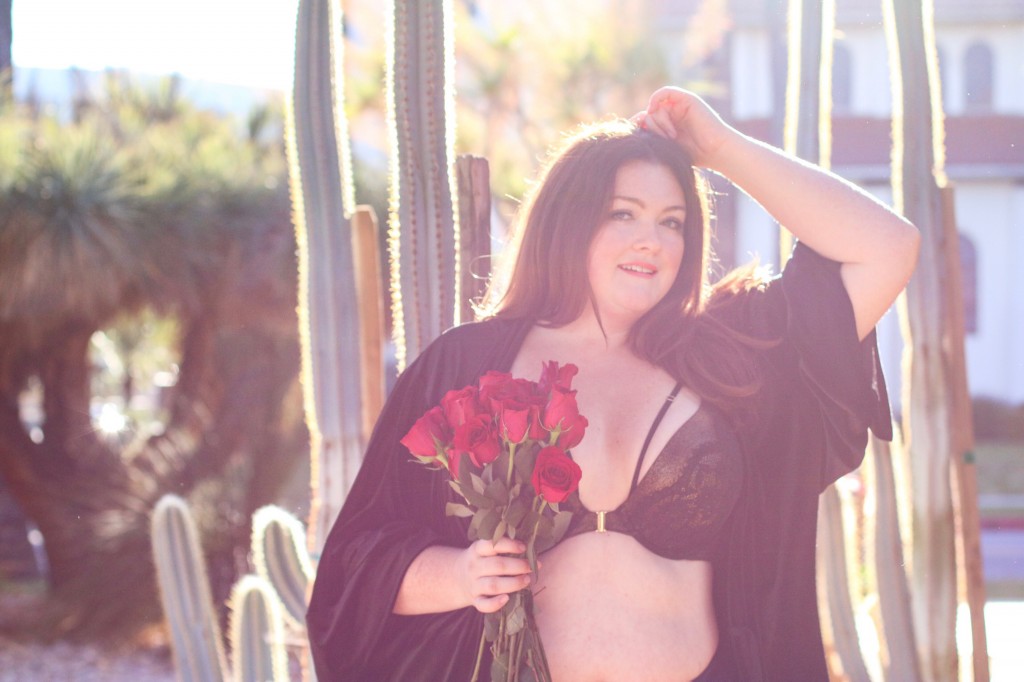 Don't forget, great lingerie should support your curves and make you feel confident and sexy. With the Victoria's Secret Show looming and their blatant opposition to offering anything over a size large, I love that brands like CACIQUE are stepping up in a big way to fill the void in an under served market. Not only are they offering things I would LOVE to wear but they believe in all forms of femininity, shapes, sizes and inclusivity. I am at the point in my life where I am comfortable and confident in my own skin and am no longer chasing the very narrow vision of "beauty"  that some brands currently stand for. So unleash your inner bombshell whether or not you decide to put clothes on over.
xoxo – Rachel