It's been a busy month and its showing no signs of stopping. One of the things I am trying to do on the blog is give you more event coverage because a) I have received a lot of requests for this and b) I really do go to some really cool shit! One of my favorite events last month was the gifting suite set on the rooftop of the Pacific Design Center with views of the city and the Hollywood Hills. Clique Media Group affectionately known as WHO WHAT WEAR, hosted some of their top bloggers for their Fall Collection release. We (Lauren, Tanja &I) shopped the Fall Collection, took some fun photos, played life sized Jenga and ate some of the most fabulous organic food.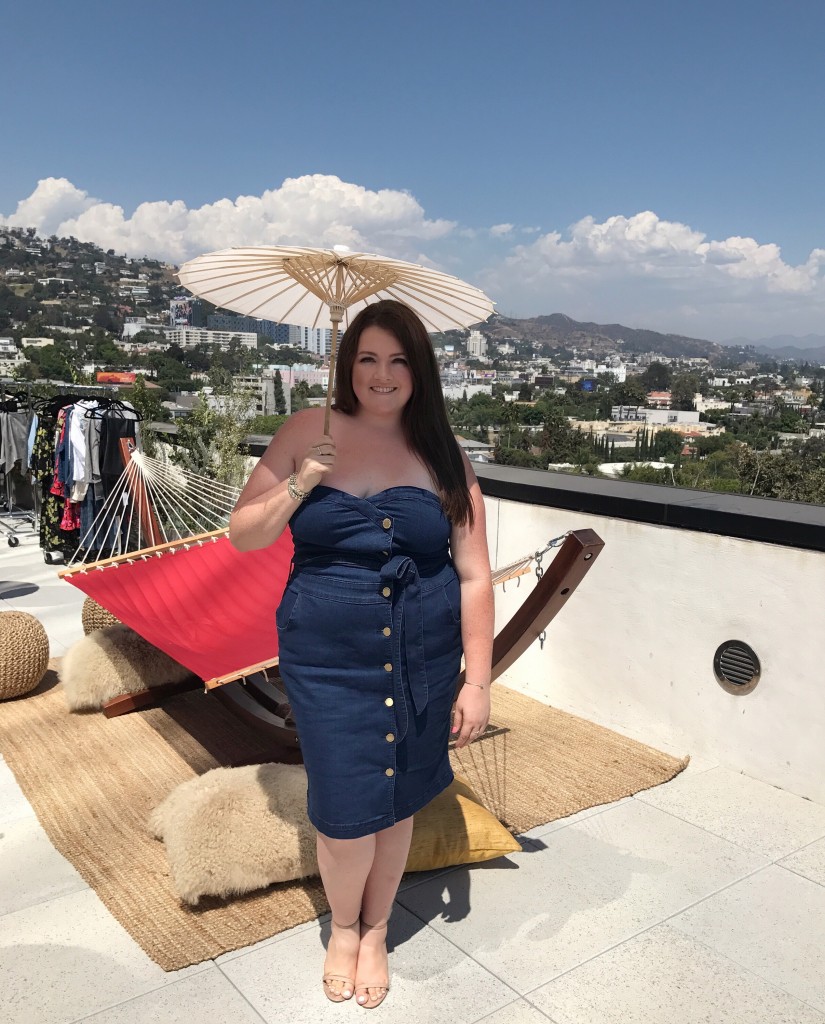 It was the warmest day ever so I wore my City Chic Denim Sunlover Dress (which you guys loved) and my nude go to heels from Banana Republic.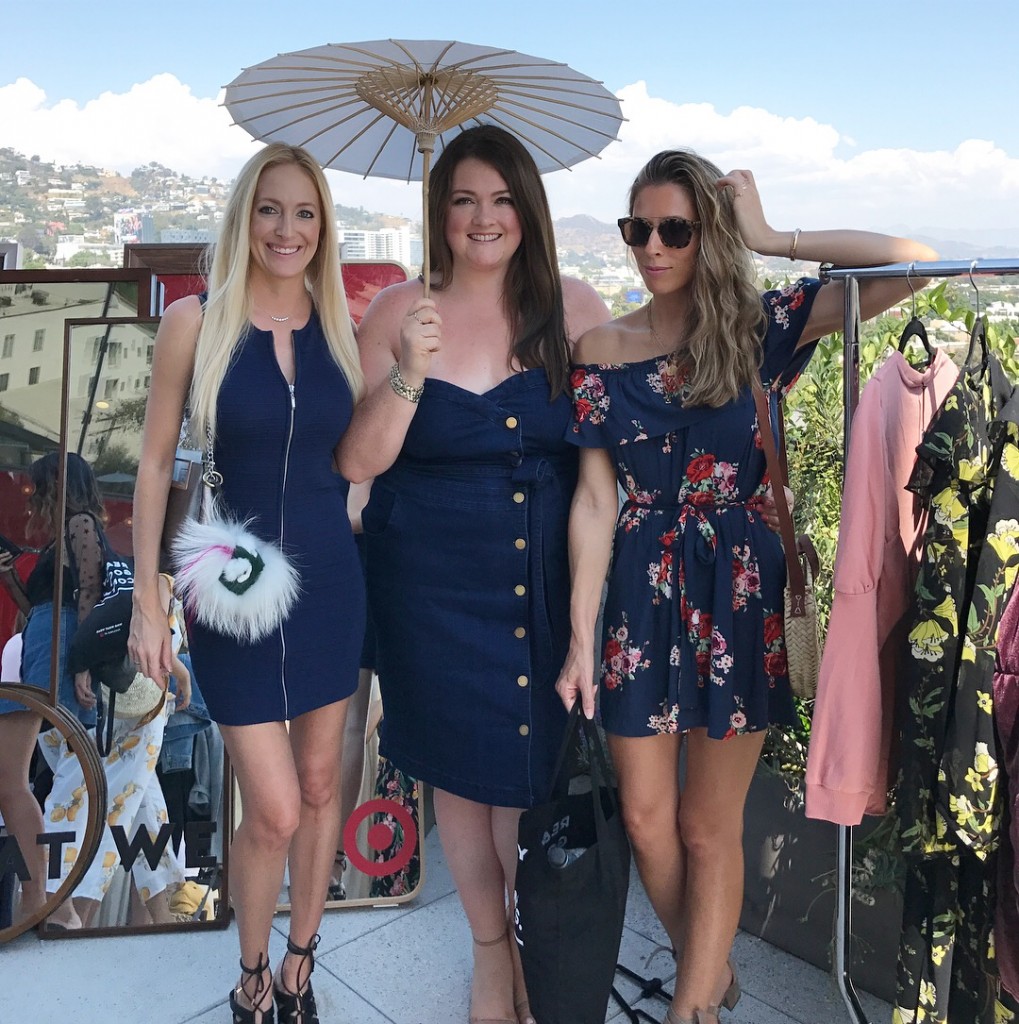 There were several gorgeous prints, textures, jackets, pants, you name it! This was my frist time actually seeing the whole collection up close and person. So, after parousing a few items, I picked out my top three which included the Women's Mini Ring Cross Body Handbag, The Paneled Ruffle Skirt in Black Floral,  and unfortunately my cold shoulder sweater is not available yet but here is a similar black bell sleeved sweater.  I paired this look with my Philipa Boots from my JustFab Store and had a complete look I loved.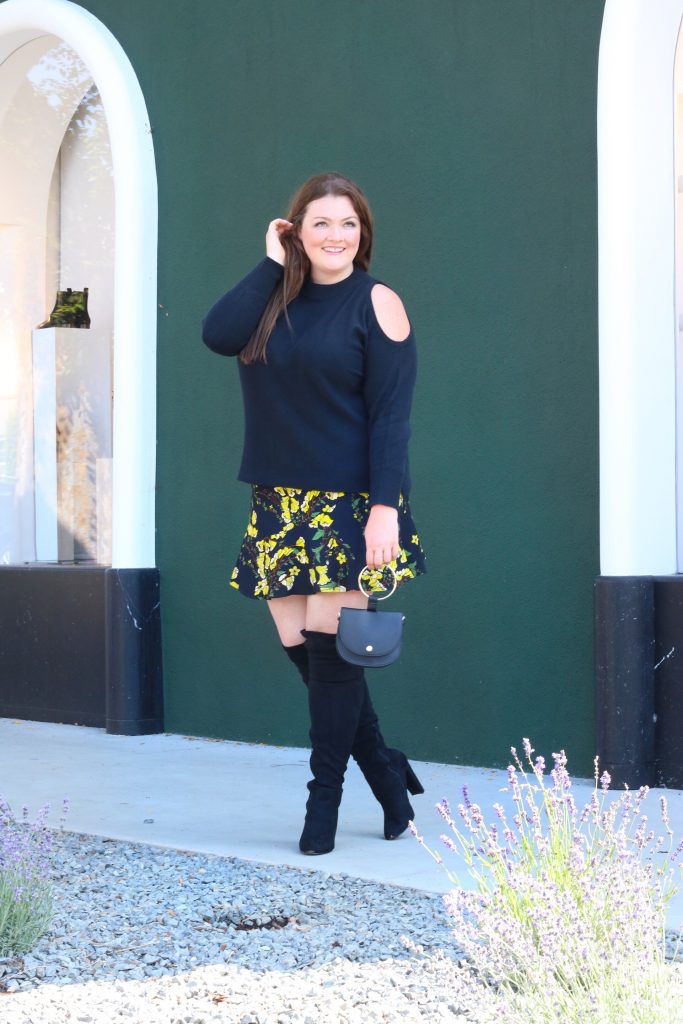 You guys can shop some of my favorites from the WHO WHAT WEAR collection here! It's definitely worth keeping an eye on as they have some great affordable fashion forward pieces in extended sizes too!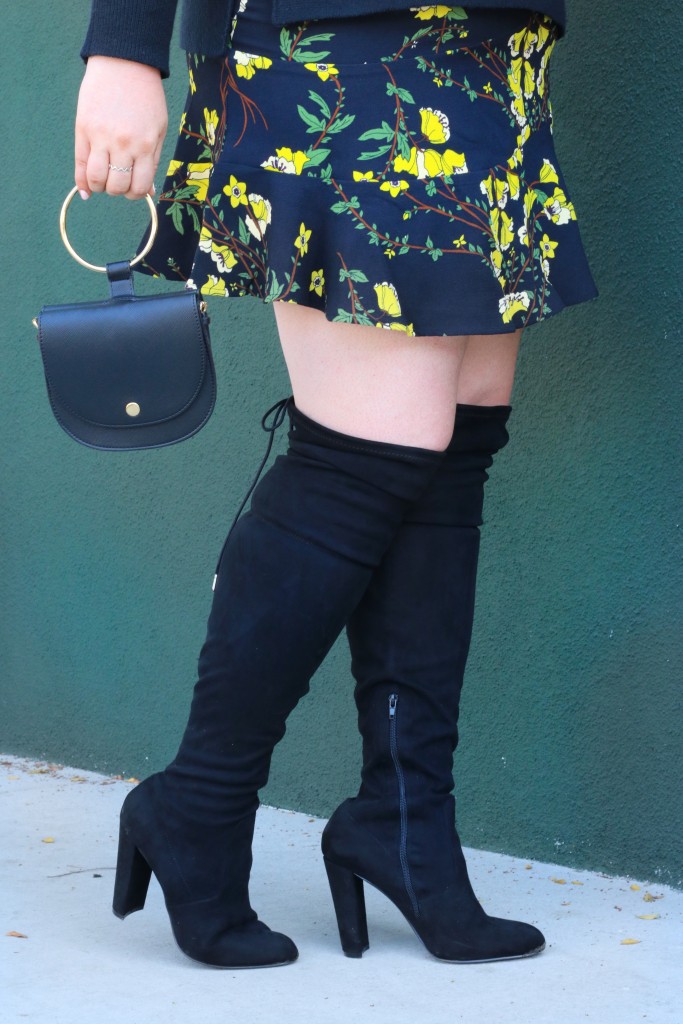 Thanks Clique Media Group for having us!
xo – Lovely in LA
Save