A lot of you have been asking me about activewear lately. I don't know about you, but for me the more excited I am about my workout clothes, the more likely I am to actually work out. Until recent years, cute activewear wasn't as readily available in size 14 or larger, and if it was, it definitely wasn't as nice as what my straight size friends wore.  So I've decided to round up a my favorite brands (many of which I have actually worn) that have cute workout clothes unlike anything you've ever seen before. We're talking unique fabrics, prints, shapes, and designs that will have everyone in the gym asking you where you got your outfit and leave you more motivated to break a sweat. Plus many brands now offer great performance sports bras to match whatever work out you chose to do.  Shop my favorites below!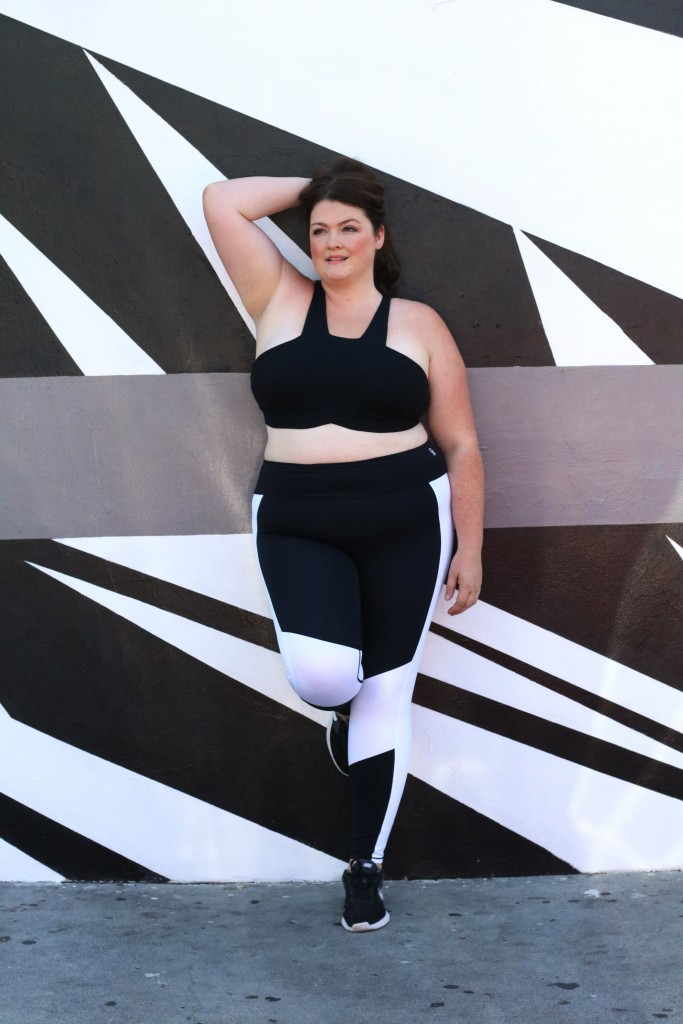 Founded by Khloe Kardashian and Emma Grede, the Good American line has some cute and sexy workout pieces with a fun edge. Bonus: Use this code (Use code GASTSQ-zjbu9y at checkout for discount) for 20% off items from the Good American site (not applicable on Nordstrom)

Fabletics by Kate Hudson offers fashionable fitness apparel in chic prints and styles available up to 3X. I am personally a fan of the cute sets Fabletics offers in my size. With the latest launch from Kelly Rowland there are even more fashionable outfits on the site.

Zella, Nordstrom's signature activewear brand, offers plus-size workout apparel for women in a range of sizes. The line combines performance technology with comfort and style, all meant to help women improve their workouts and feel good throughout. Available in sizes up to 3X. Zella makes some of my favorite black leggings ever!

Committed to offering every woman of every size comfortable, supportive and stylish workout clothes, Beyond Yoga makes athleisure apparel that fits well, looks good and stays in place throughout your practice—or your whole day! The entire collection is made in the USA from wonderfully soft, durable, easy-care fabrics.

CALIA BY CARRIE Go confidently from studio to street — and anywhere your day takes you. CALIA By Carrie Underwood is your new fitness must-have. Country music icon Carrie Underwood has teamed up with DICK'S Sporting Goods to create activewear designed for your busy life. With CALIA By Carrie Underwood, it's easy to transition from your workout session to everyday life. These on-trend fitness pieces are perfect for mixing, matching and layering on the go. You'll love this collection's fresh take on women's fitness apparel — feminine styles, luxe fabrics and athletic technology. You can look and feel your best in this collection's tees, tights and tanks.

GIRLFRIEND COLLECTIVE Eco friendly activewear? Size inclusive? Say no more! Carrying up to a size XXXL and up to 6XL in some styles, Girlfriend Collective uses recycled plastic bottles, nylon and other materials to produce their line. Slow fashion at its finest.

OLD NAVY I actually have not tried Old Navy's active line yet but I have heard great things about it for the price point. If you are looking for a more affordable alternative, they've definitely got some cute stuff and they go up to a 4x.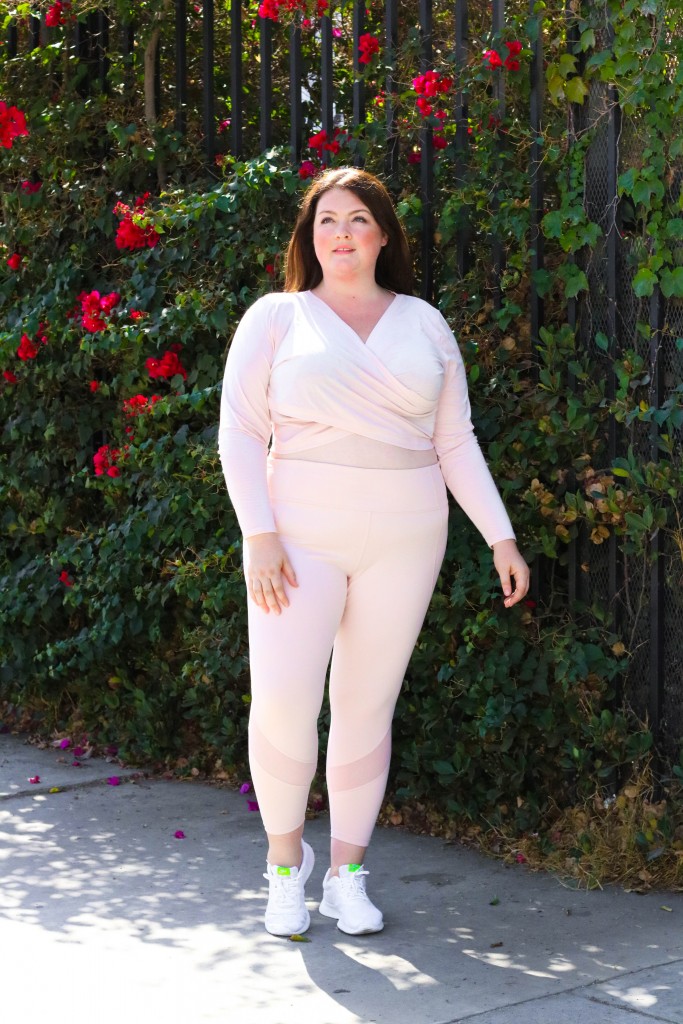 Another favorite simply because their fabrics feel so amazing on your body. They do tend to run large (I ordered down a size in my pants)

SHAPE ACTIVEWEAR The ultimate performance collection woven with the style and personality of SHAPE® magazine brings cutting-edge fabric technology and beauty together to create feminine and sophisticated styles that take you from the studio to the street.

LIVI BY LANE BRYANT Lane Bryant's in house brand Livi, definitely has provides activewear and sports bras in a range of sizes. The sports bras are a popular pick, with maximum coverage for bounce-free, high-impact workouts. Available in sizes up to 48DDD.

NIKE  I am so happy to see Nike back in the game when it comes to offering extended sizes through a 3XL. I recently ordered a few of their sweatshirts and really loved them. Using the same technology, fabric and fit, they've got some cute pieces which are definitely worth a look.They're offering high impact performance sport bras and who doesn't love their shoes?

JCPENNEY I know one may not think of JCP as the go to spot for activewear but they actually carry all the brands (Nike, Puma, Adidas etc) plus their own in house brand if you are looking for a variety of price points, check here. I just shot a collaboration with them so I was able to try out a few things.

TARGET – from Champion to JoyLab, Target has a variety of affordable options that are not only trendy but supportive.
DAY WON   was built by Candice Huffine in the summer of 2017.  The collection consists of cute on trend and functional pieces.
Let me know what your favorites are and if there are any I've missed! I will be rounding up sports bras next.
xx – Rachel