It's not often that I find many brands that work for me. As someone who falls into the plus size /"inbetweenie" category (basically no mans land or fashion purgatory where most straight sizes have stopped catering to you but you're not quite "plus" enough that some plus sizes don't even fit you), finding clothes that fit well and allow me to express my sense of style have become few and far between.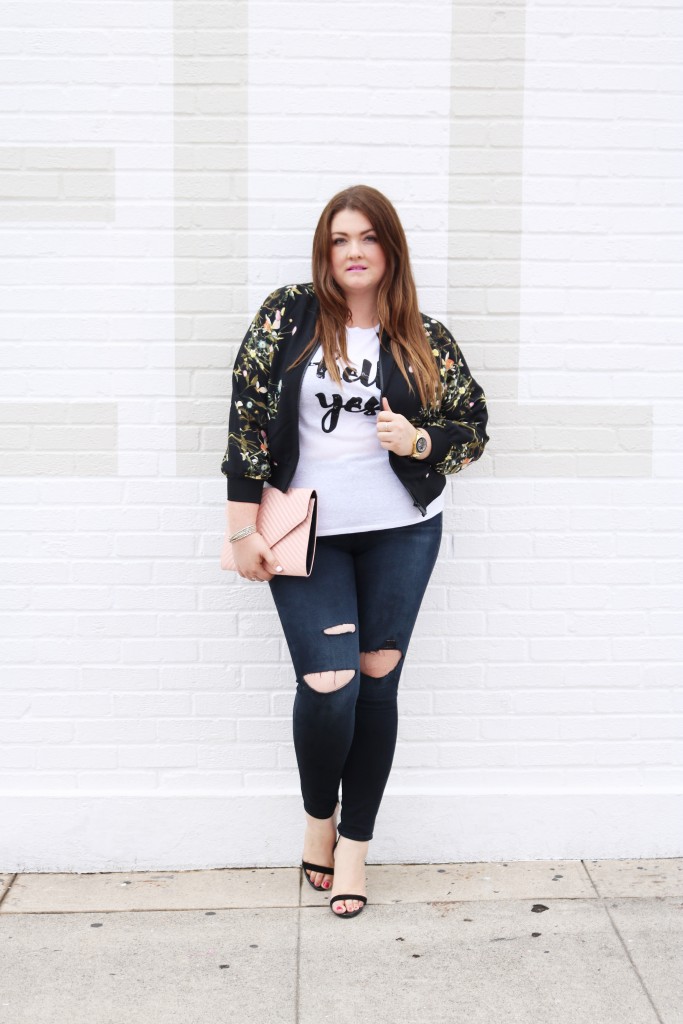 I personally love when brands design things in my size without seriously deviating from what they offer in straight sizes. Newsflash – I want access to the same styles as my slender counterparts! I also don't want to shop in the basement or far upstairs corner of your department store and that's if you even carry my size in store and I definitely don't need those extra rhinestones on my chest (cue Tim Gunn comments here). And ever since I started moonlighting as a fit model ten years ago for Nordstrom, it kind of "ruined" the whole shopping thing for me in that I have become incredibly picky about quality and fit.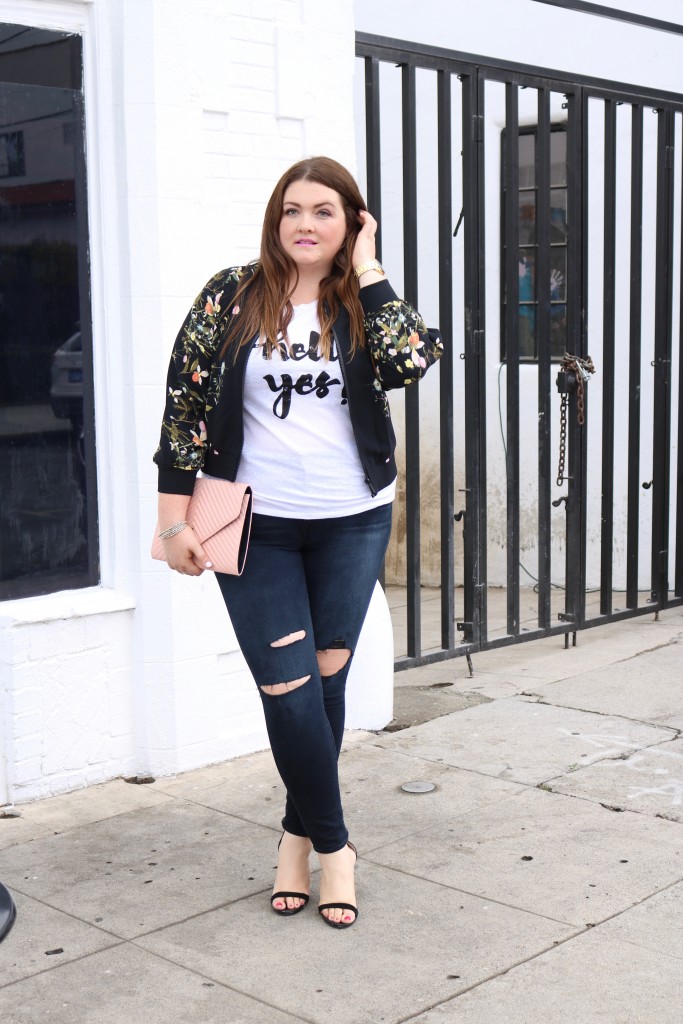 So with the launch of Good American Jeans, I wanted to check them out to see what all the hype was about. The campaign tapped a few bloggers and models you might be familiar with like GabiFresh to be a part of the launch. Love them or hate them, the Kardashian's have brought curvy figures to the forefront of pop culture and Khloe's latest project had my curiosity piqued because it's not very often that brands pay attention to the plus consumer, let alone offer the same styles and make them easily accessible on the store floor at Nordstrom. So, I finally made my way to the Grove, after missing the launch party (whoops!) to try on some jeans and here are my initial thoughts.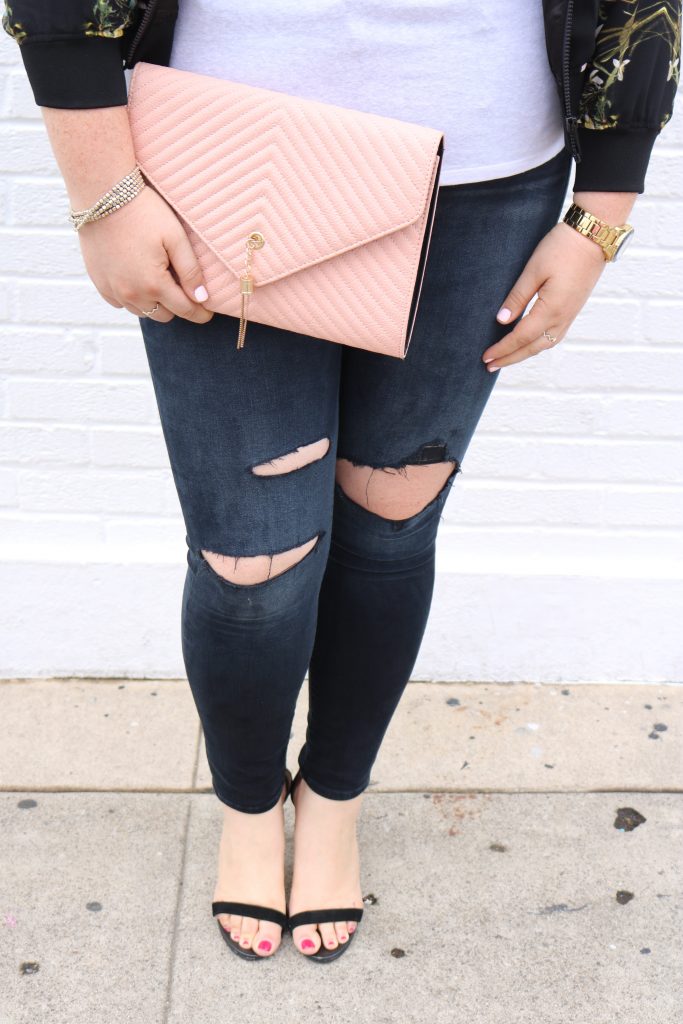 Every single pair I tried on were high waisted which I am not a huge fan of however it seemed to work well for this particular pair ( I am wearing the size 16 in this style and its safe to say they run larger). This pair was definitely very forgiving and as with every different wash of denim, size is going to vary based on the amount of stretch and the materials in the fabric. Almost all of the jeans I tried on had tons of stretch with super light fabric that almost felt jegging like. Which brings me to my next point, they felt amazing yes, but quite honestly I am worried about how they are going to hold up. The fabric felt a little flimsy and I worry about how they are going to wear with "chub rub" happening between the thighs.   Certain pairs like the darker denim I got looked great on my derrière, others, not so much. I definitely would have liked to see the pockets placed a bit closer on the lighter washes of denim to make my assets look "smaller" –  I definitely don't need any help making it look wider….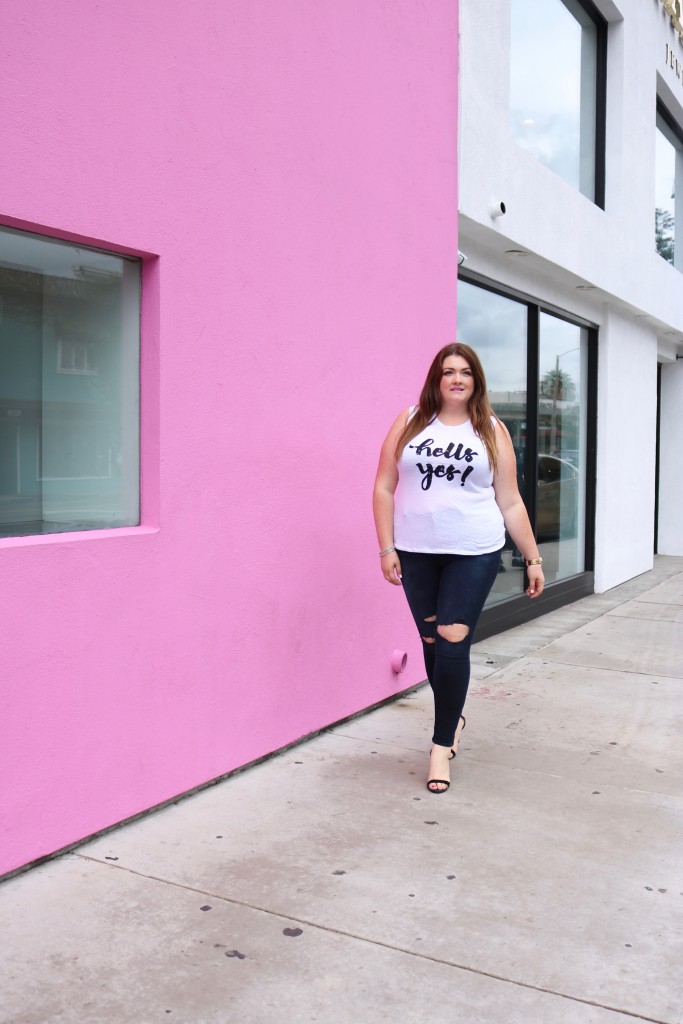 In conclusion, I did like this pair of jeans and they made my legs look amazing! Good American's are worth a try, BUT I'd have to say that there is definitely another brand of denim  killing it for curvy sizes. They've nailed the fit and have some of best fabrics and styles I've seen thus far in the market at a much better price point. (I own 4 pair so far if that's any indication for you – more on that later but you can shop them here!)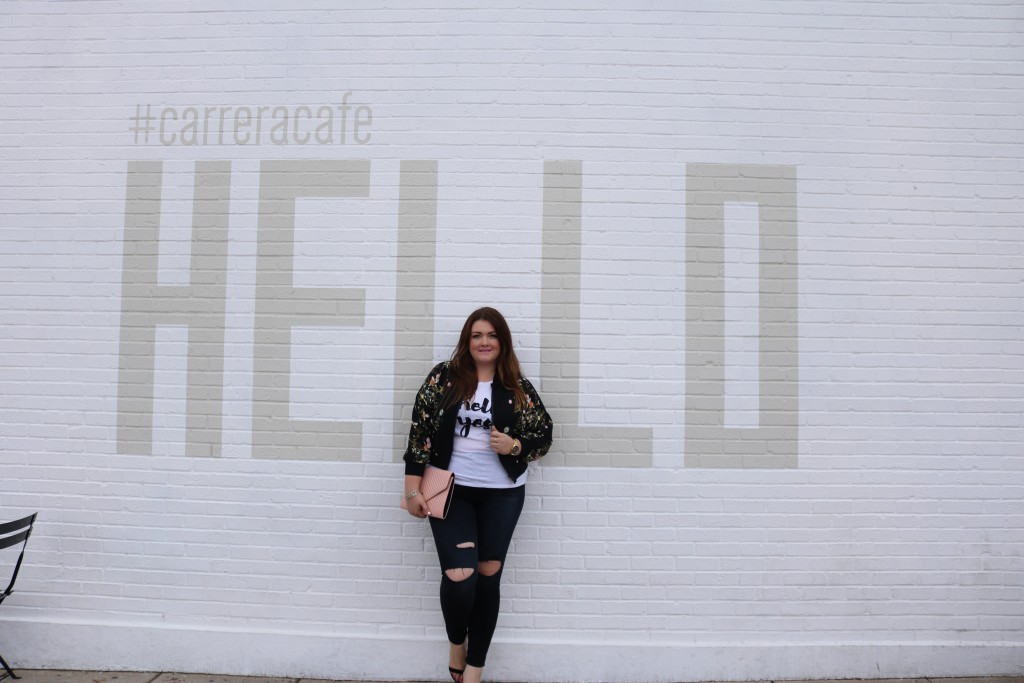 Let me know what you think if you give these a try.  I definitely think I have "good legs" when I put these babies on! xx Rachel
Jeans: Good American | Top: Rachel Rachel Roy | Bomber Jacket: Rachel Rachel Roy Curvy | Shoes: Sam Edelman | Clutch: Wet Seal
Save
Save
Save
Save