Let me just start by saying this is not my typical fashion post. One of the things I love doing at Lovely in LA is sharing with my readers new brands and services etc. that I think they might find interesting or useful. Since I have a lot of friends and family that work in the medical industry at all different levels, I thought it might be great to tell you about Jaanuu that recently launched some pretty stylish plus size scrubs. Let's face it most medical scrubs tend to air on the side of bland and just because medical professionals primarily wear scrubs for functional reasons doesn't mean they need to be boring. Being a fashionable person myself (although not in the medical industry), I always love to have the option of looking good without sacrificing being professional at the same time.
Which brings me back to Jaanuu (the brand was founded by bother-sister duo, Dr. Neela Sethi Young and Shaan Sethi) who has created scrubs, taking influence from the runway and applying it to their designs to create fashion forward scrubs that, well, I might actually want to wear! Jaanuu has just launched their fashion forward offerings in curvy sizes! Traditional scrubs are boring and Jaanuu's experienced team of designers have created contemporary designs that are reflective of current fashion trends. They're not just pretty to look at though, they're also functional too because they are made with the industry's first premium antimicrobial-finished medical apparel manufactured to withstand harsh hospital conditions.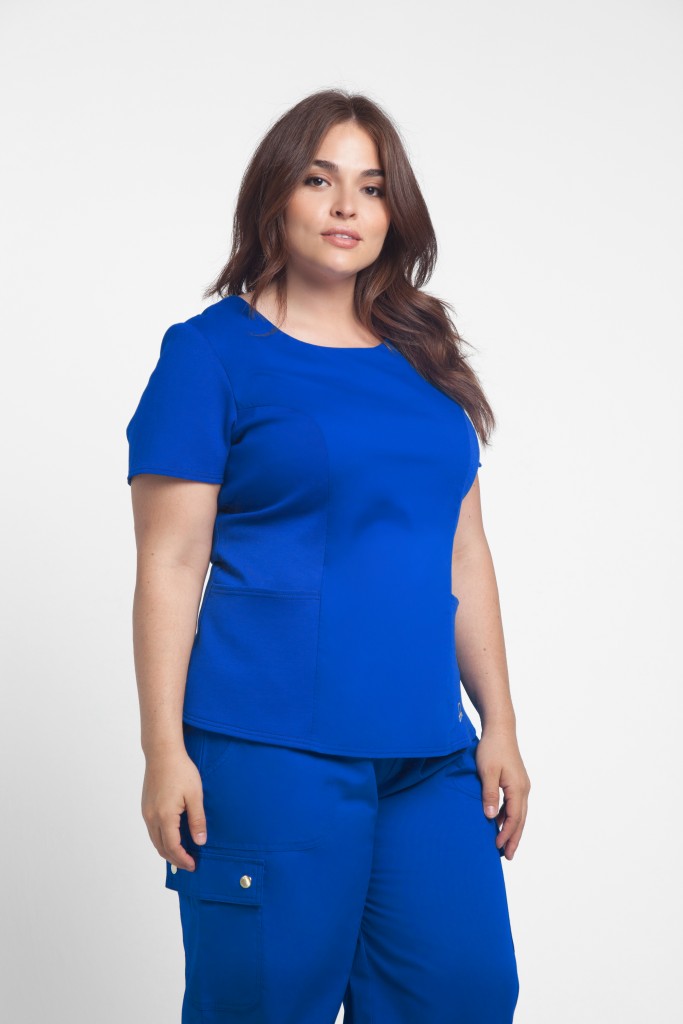 They are the first, and only, plus-size medical apparel line and they're priced very reasonably too with tops starting at $39 that include a variety of styles such as the pintuck, tulip, lace-up, peplum or embroidered top.  Bottoms are very reasonable too starting at $42 and are offered in a wide range of color and pattern designs making it easy to mix and match your favorite styles.  It doesn't stop there though, they've also got an assortment of underscrubs, jackets, lab coats and hoodies for healthcare professionals!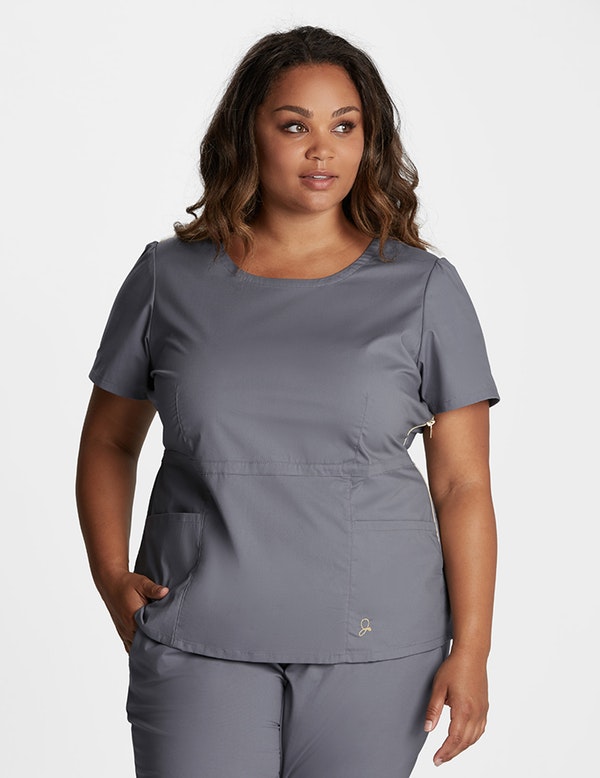 What do you guys think? I love when brands expand into curvy sizes to offer even more options. I have to say that these scrubs are pretty cute and the brand was actually kind enough to send me a pair  and let me tell you the fabric is soft and comfortable. The styles are on trend – they totally get it!
This post is sponsored by Jaanuu. As always all opinions are my own.
Save