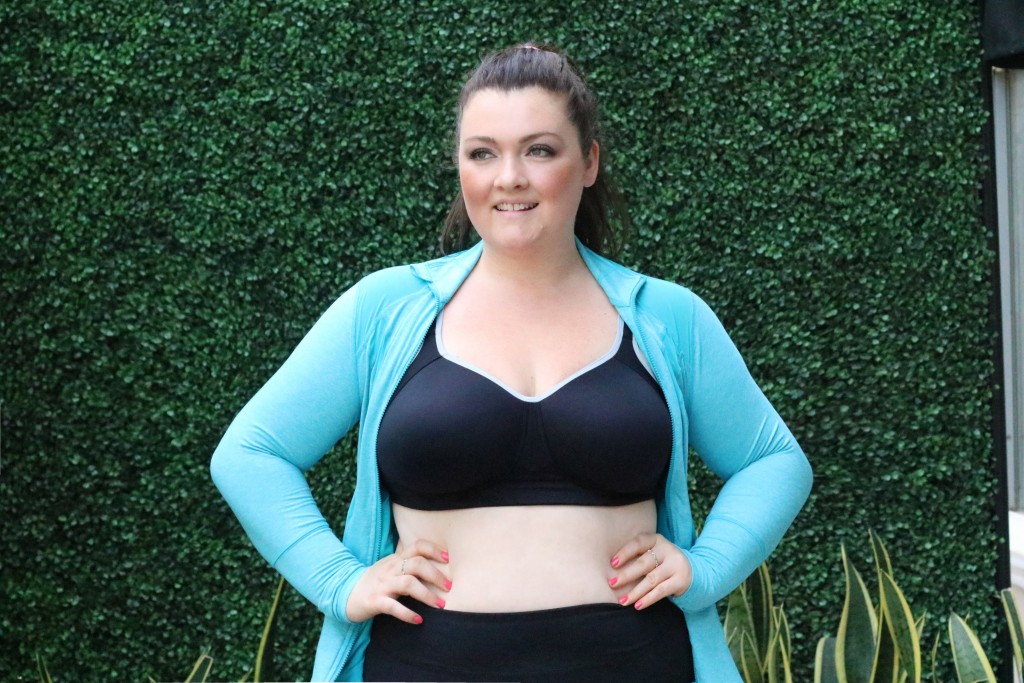 As I am planning out my schedule for the week, one of first things I add into my activities is my workouts. As someone who is on the go on a regular basis, I love mixing up my routine and am constantly looking for new workout classes to explore. Sometimes, it's something as simple as a hike, other times I love boxing, swimming, yoga and pilates. Lately I have really been into spin classes at Cycle House, which consistently pushes me to my limit. I'm a huge fan of the upbeat music, the energetic and positive instructor, and how great I feel afterwards! I especially look forward to classes with my friends so we can push each other even more. It's a great workout and one I always look forward to – definitely one of the main reasons I keep returning regularly.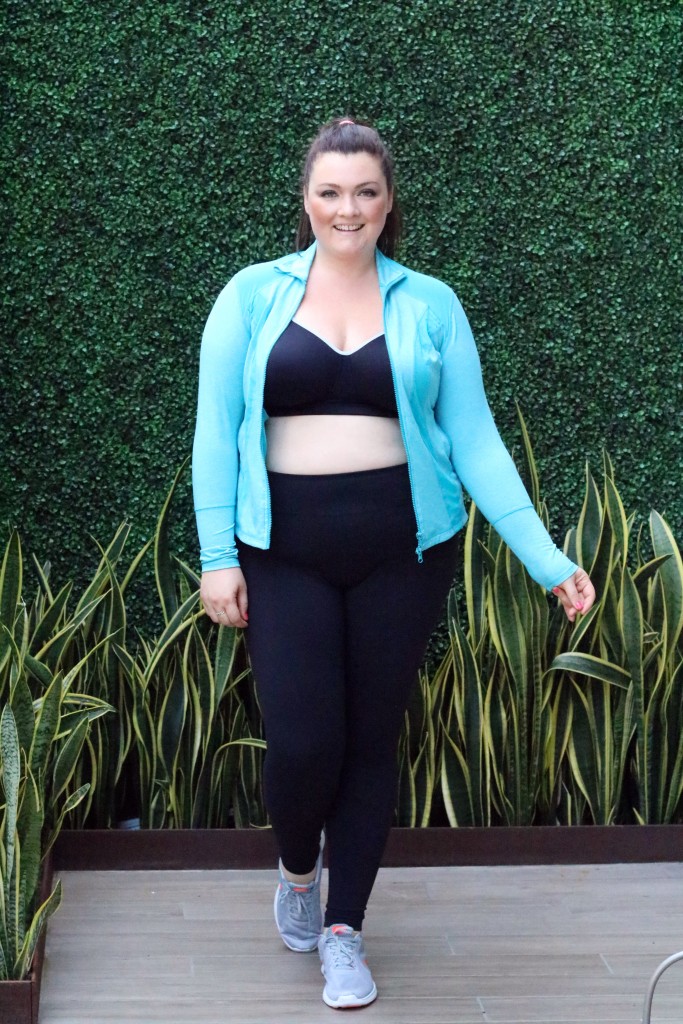 Along those lines, my best fitness advice is to really find out what you enjoy and do it consistently. I've found that having some sort of workout partner is best for me and I love working out with my girlfriends. Not only is it fun but they definitely hold me accountable and keep me motivated to go! I've also really come to enjoy any group classes like yoga, pilates, and kickboxing. I personally love variety and the way different routines challenge my body. One minute I'm dripping in sweat after a 60 minute ride at cycle house the next day I am stretching and relaxing with poolside yoga. It really doesn't matter what you do, as long as you're getting your heart rate up and breaking a sweat!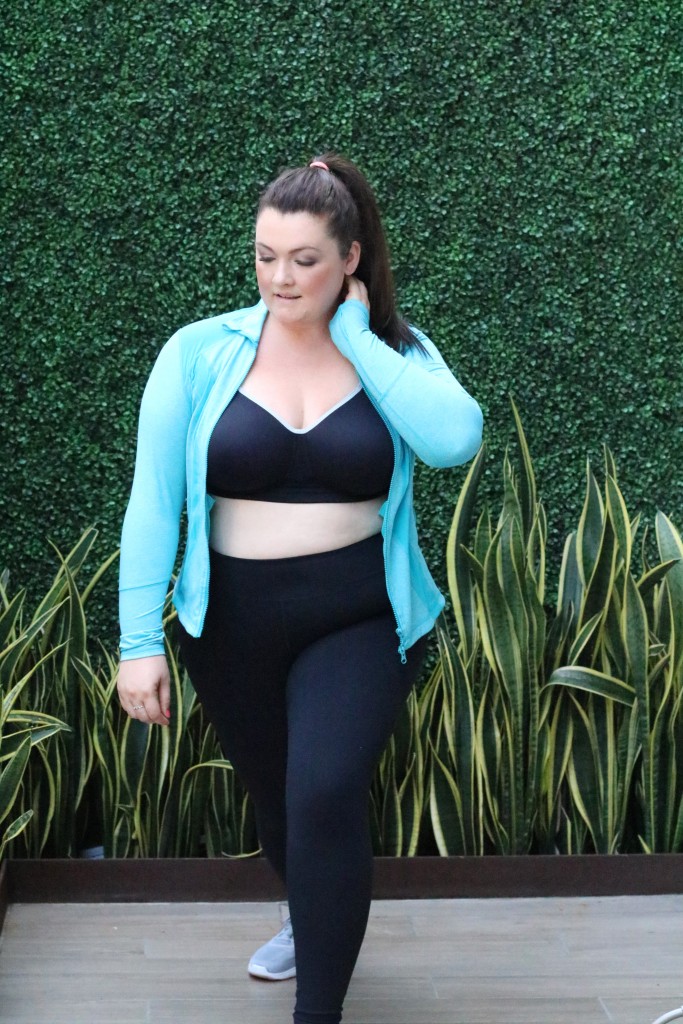 When choosing great workout clothes, keep in mind the type of exercises you will be doing! I always try to pick the most comfortable pieces without looking sloppy. The last thing I want to be focusing on during a group class is feeling uncomfortable in my activewear because it fits poorly or doesn't perform well while I am sweating! Also, I dress for the type of class I am attending. A general rule is to keep the material light and stretchy, so your movements are not hindered. When I hit spin class, I know I am always going to want a great pair of performance leggings, a solid sports bra and typically a fitted tee or tank top. If I am poolside doing yoga, I may wear something a little more relaxed. Don't be afraid to go sleeveless or wear short sleeves. If you happen to be outdoors and would like more coverage, a lightweight jacket is a great way to get you started as you warm up. Always chose great shoes and most importantly, invest in a great sports bra!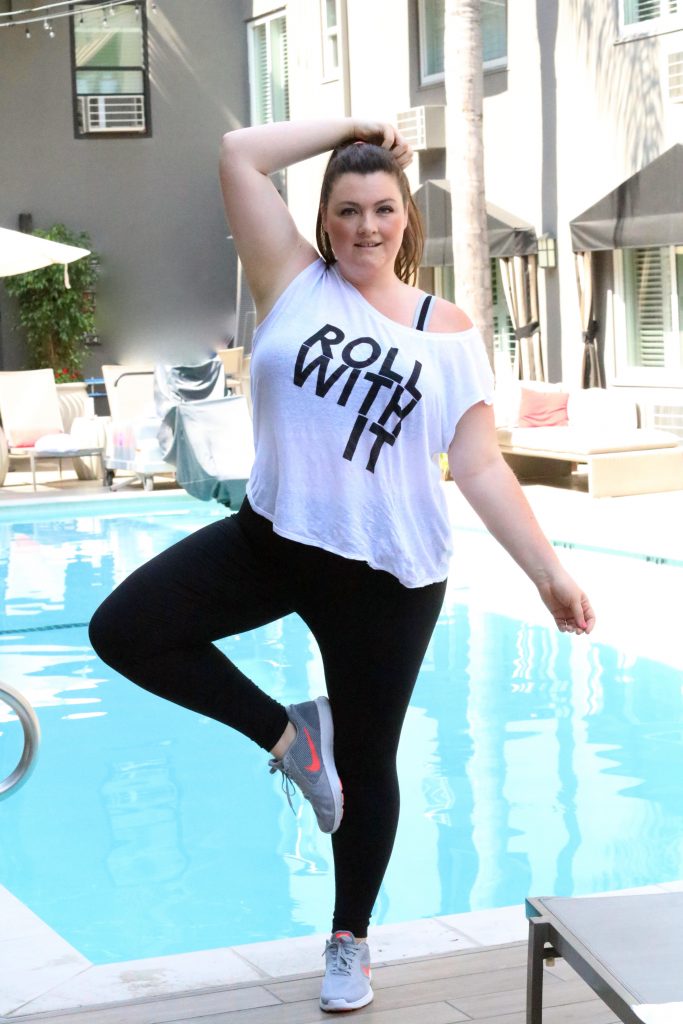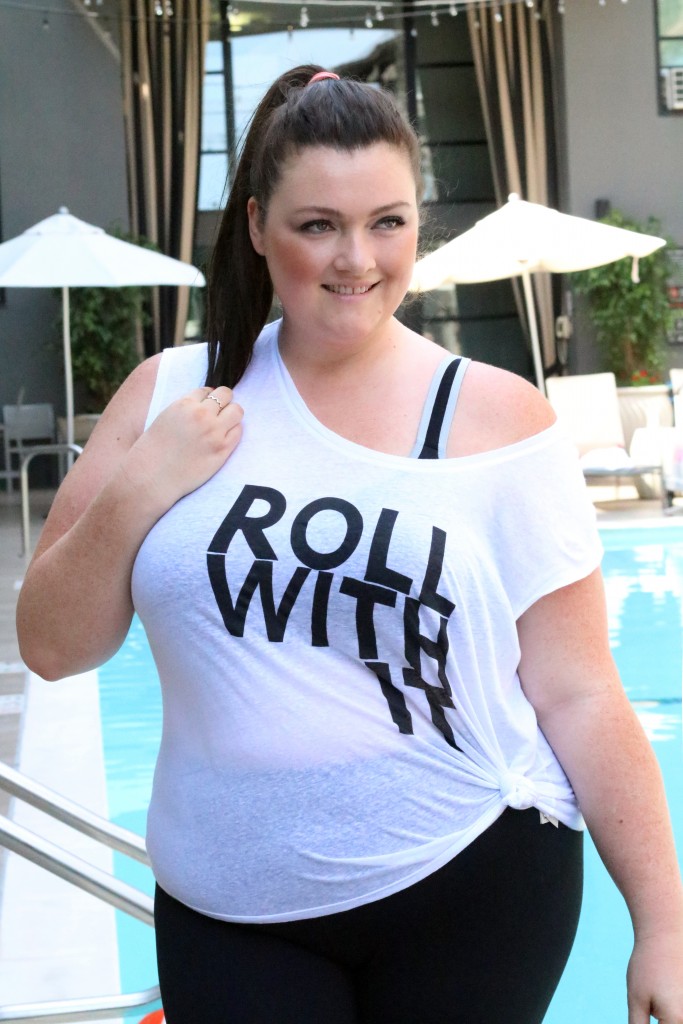 Since Vanity Fair was kind enough to send me their Sport Bra, I was able to take it for a test drive during some of my classes. Sports bras are one of those important pieces next to shoes that can make or break your workout. Luckily my Vanity Fair Sport Bra was more than up to the task during my spin and yoga classes this week. The sport bra comes in two versions, one with underwire and a wirefree option. I tried the wirefree option and found it to be extremely supportive while comfortable. It's one of the few bras I have that I didn't think about while I was wearing it. There is no restrictive compression so you can move comfortably, a win win in my book. Also they carry a wide range of sizes starting at a 36C on up to a 44DD.
Disclosure: This is a sponsored post. Any and all opinions are true and my own.
Save
Save
Save