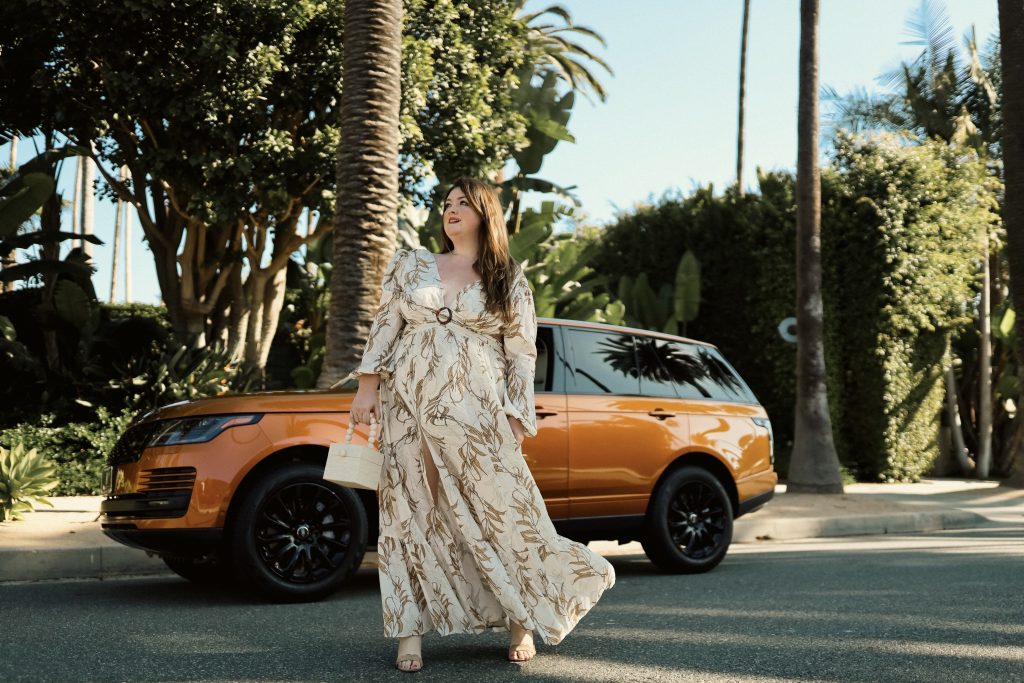 Cue California Dreamin' because this partnership is a dream collaboration! Jaguar Land Rover Los Angeles on La Brea + 4th asked me to share one of my "Best In LA" locations for photos. Now, I have several locations that could pass for the Best of LA. But, taking an afternoon drive and capturing moments along the iconic palm tree-lined streets is always one of my favorite locations to grab the best quintessential "LA" shot. 🌴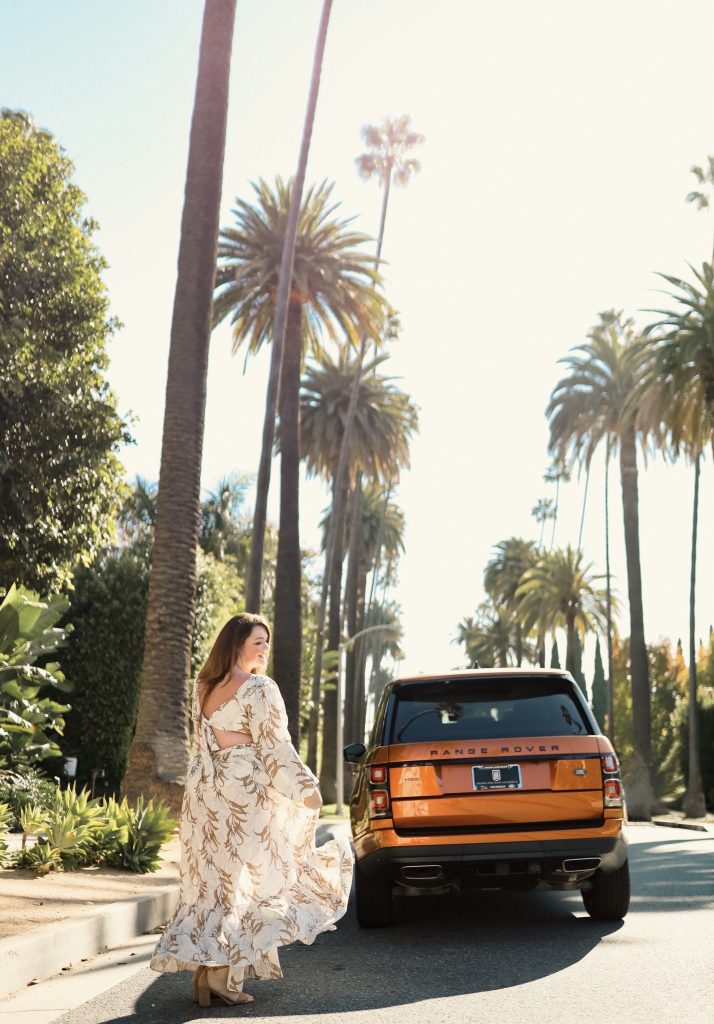 Next, let's talk about this car. Sexy & comfortable, The Range Rover remains a wonderfully appealing thing. Easy to drive, the Range Rover encourages a relaxed, laid back driving style perfect for the city or otherwise. As someone who is 5'10" the most noticeable thing was the amount of room throughout the vehicle whether you are sitting in the front or the back seats. There is also plenty of cargo room for running errands, packing for a roadrip or photoshoot in this case. What's not to love about this beautiful SUV.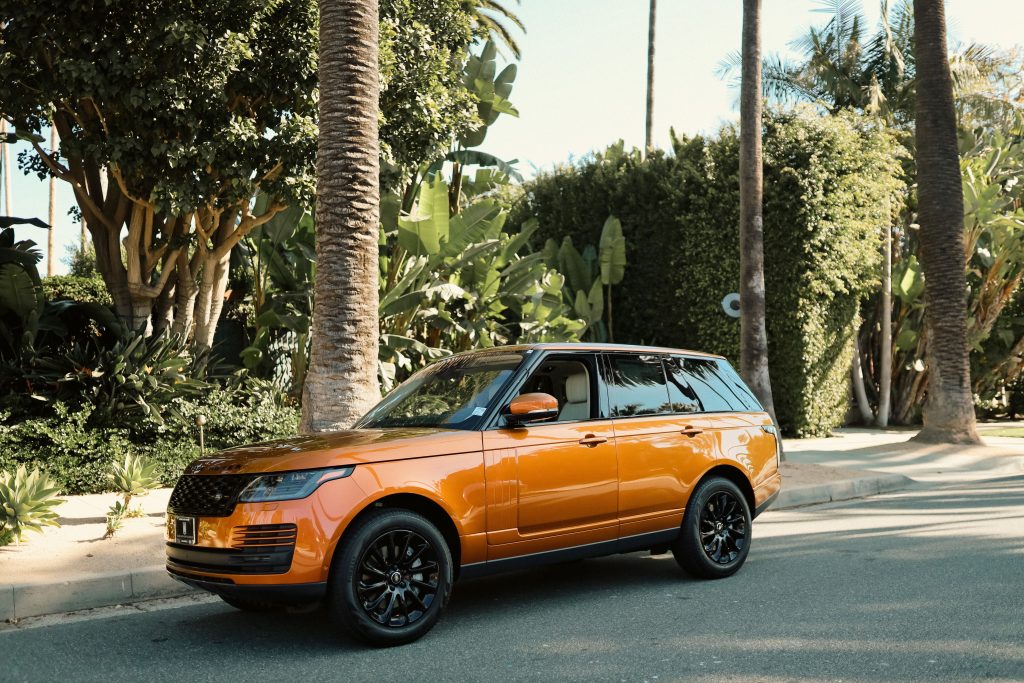 Lastly, you guys LOVED this dress! There might actually be a few pieces still available in this color but did you see they dropped a new one in a fall color palette? Yup, it's already on the way to me and I have linked it here.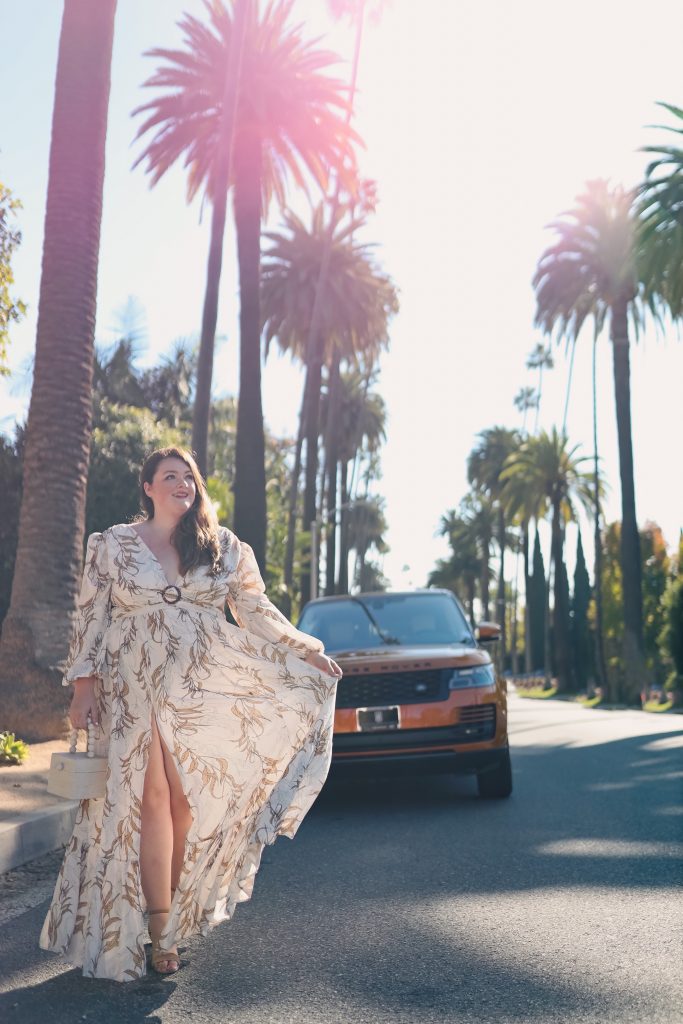 If you want to see more of this shoot, you can check it out here! Xoxo, Lovely in LA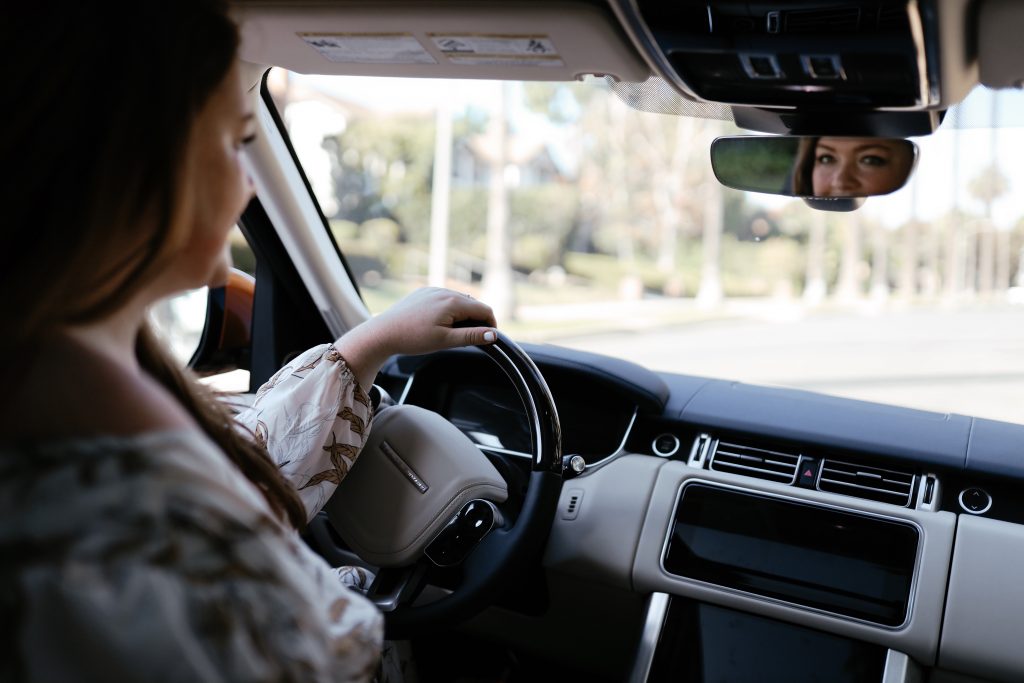 Shop the look: