When I saw this bold scarf print dress from Eliza J, I had to have it. I was shopping for an event but I knew this could easily become a wardrobe staple for the upcoming spring and summer months. This dress speaks to me in so many ways from the bold print and color palette that are perfect for making a statement to the elegantly flow fabric that moves with me. It's so easy to get lost in tons of fabric when wearing a maxi but this dress is perfectly fitted in all the right areas while still giving you ease to move. I adore this dress and don't be surprised if you see it pop up on my Instagram in the upcoming months!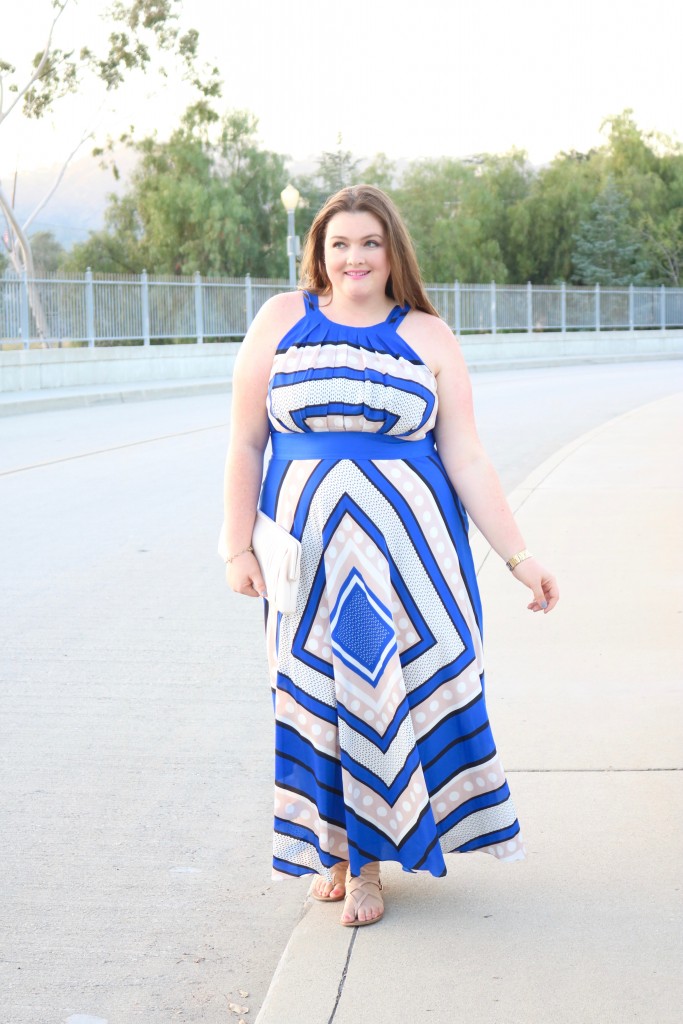 The back of this dress is just as pretty as the front!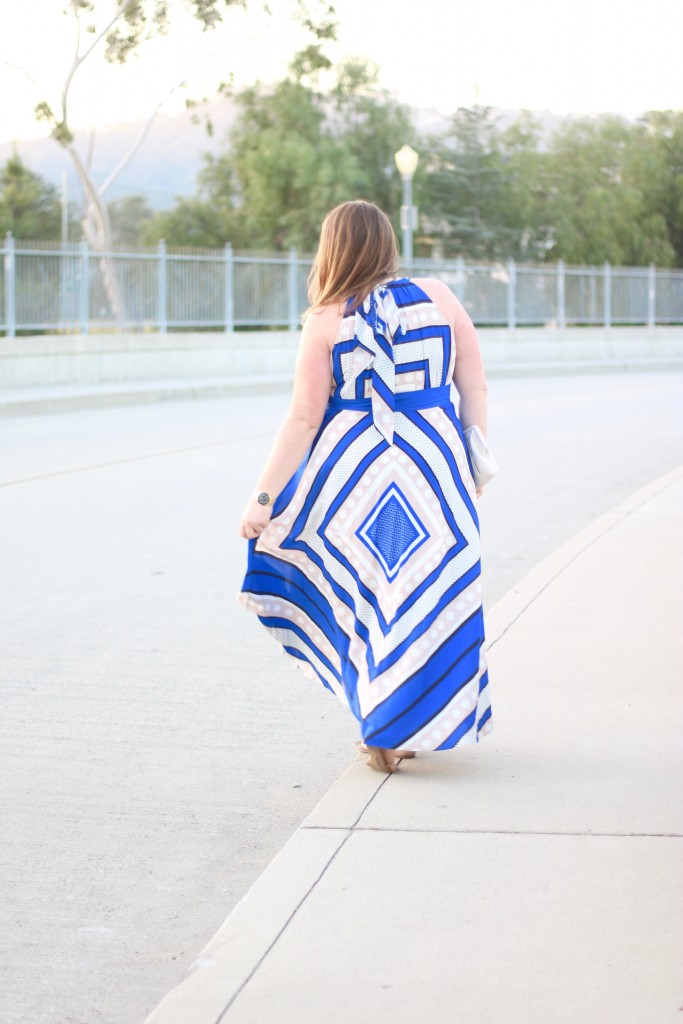 Wearing my dress on the red carpet for the ABS Grammy Pre-Party event! Pictured with Allen Schwartz and Tanja (aka The Croatian Sensation).
Shop the look and similar items here! Dress c/o Eliza J. All opinions are my own!