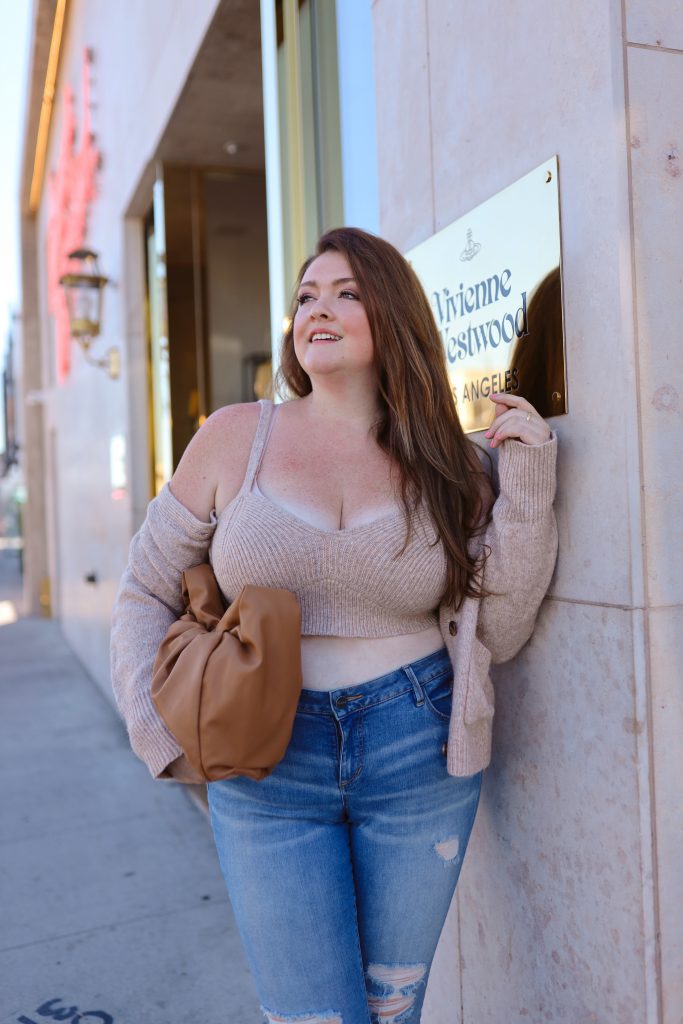 It's a little odd to talk about fall right now since we've recently had 80 and 90 degree days in LA. But, now that we're finally starting to feel a little bit of chill in the air, I can start whipping out my light sweaters and jackets! Since I am easing into fall, I've compiled a few of my favorites below and will be sharing more later this week. Without further ado, let's check out a few of my top looks so far.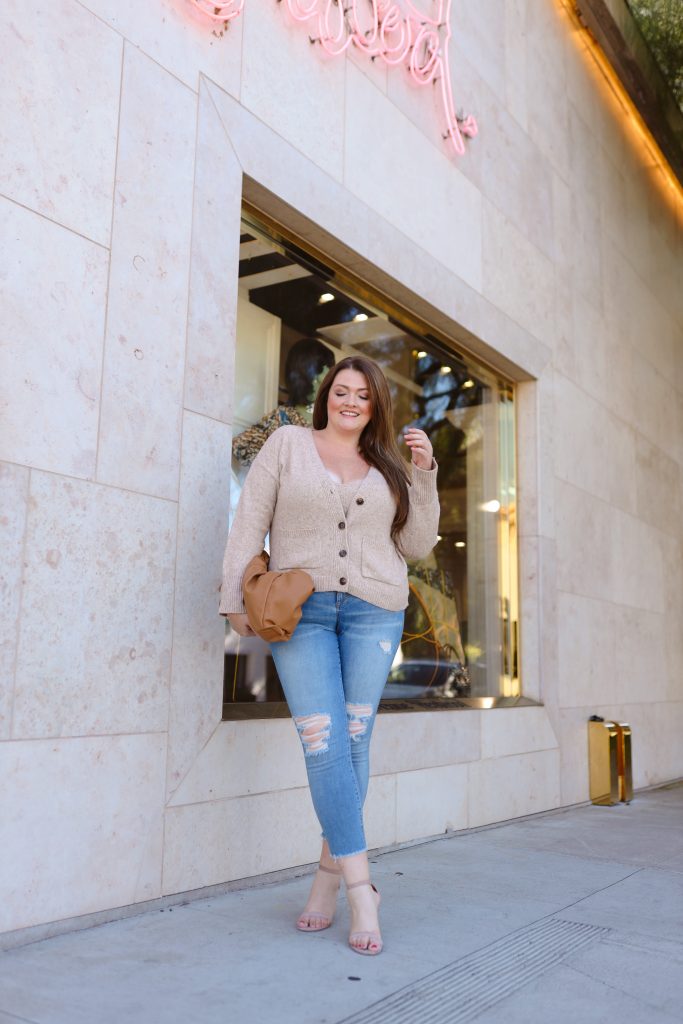 First up, a denim and sweater combo may seem like an obvious choice but switch it up with a crop tank top and some heels like these from Stuart Weitzman. This look is perfect for days where you just want a light layer. Plus, when it warms up you can easily wear the tank and the jeans to stay cool. These comfortable Slink Jeans are always a staple in my wardrobe and they seem to go with anything!

Next up, I love a good lightweight sweater and skirt combo. Eloquii currently has some fun sets that I'm loving for easy fall outfits. And, I love nothing more than a crop top and skirt paired with my go to accessories. One of my favorite ways to wear sets is to layer them with a lightweight jacket for colder mornings. Boots or sandals are interchangeable option depending on what the weather is doing that day! Combine this with a light weight denim or leather jacket and you're set for whatever the day may bring.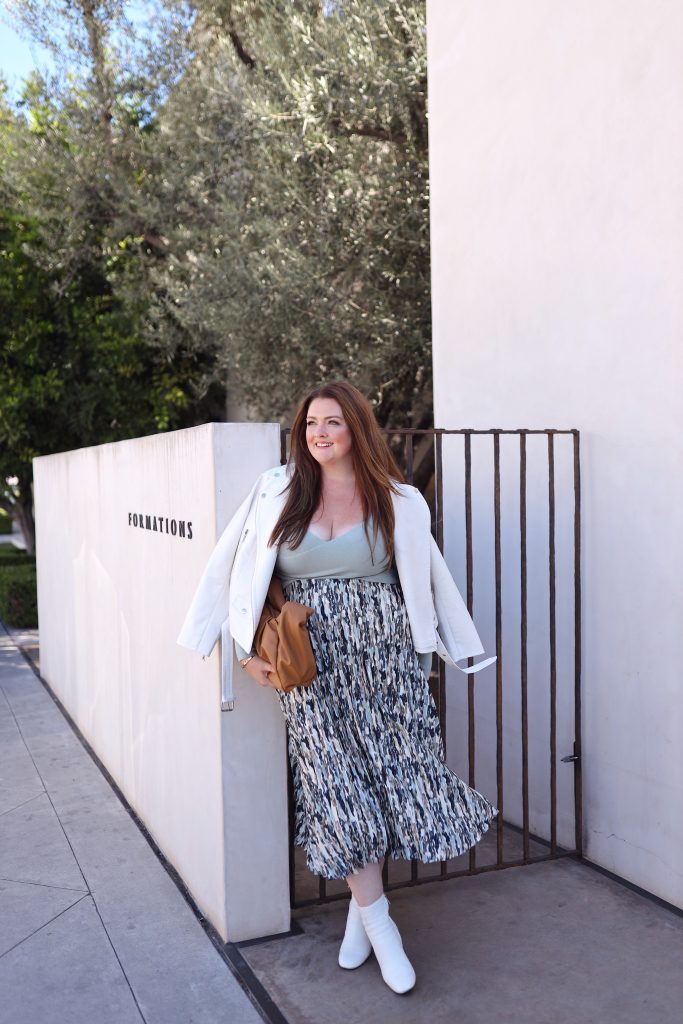 Let me know, what are some of your favorite ways to layer for fall? Check back later this week for more wide calf boots, lightweight jackets, and more FALL!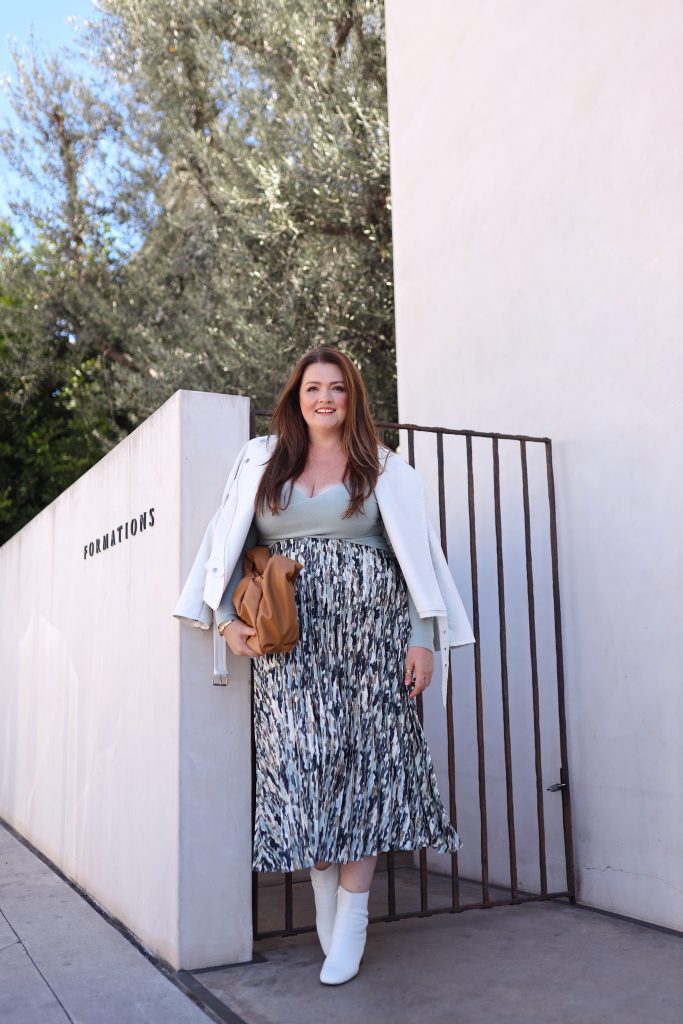 You can always shop more of my looks here too! Until next time, xoxo Lovely in LA!