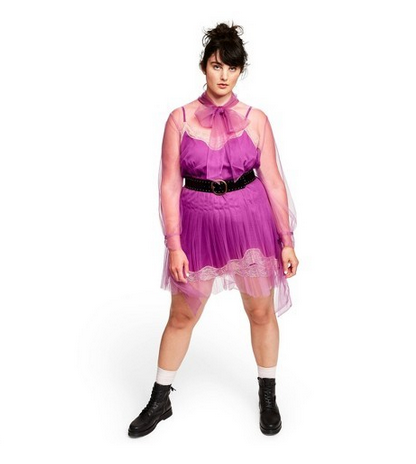 By the time you are reading this blog post, sorry to say this entire collection may be sold out! Target announced last month it would be bringing back the favorites from their previous designer collabs and this time it would include plus sizes! There are still some cute pieces left so I've gone ahead and rounded up a few of my favorites. EVERYTHING is very reasonably priced so it will go FAST. But just in case its not, I have rounded up a few of my favorites.

A definite standout for me were the Rodarte pieces. They are unique and sexy but still very wearable. Another favorite, Zac posen dresses and very mod light pink and orange houndstooth jacket. Lastly, some of the Altazurra pieces were just cool!
The collection is definitely worth a look if you can catch some items before they sell out. Let me know if you snagged anything. Also, check your local Target for instore pick up as they may still have some pieces!! Unfortunately my favorites sold out before I could get them so I really hope Target does it again!
https://www.instagram.com/p/B2XJwFAhGz4/
xoxo ~ Rach