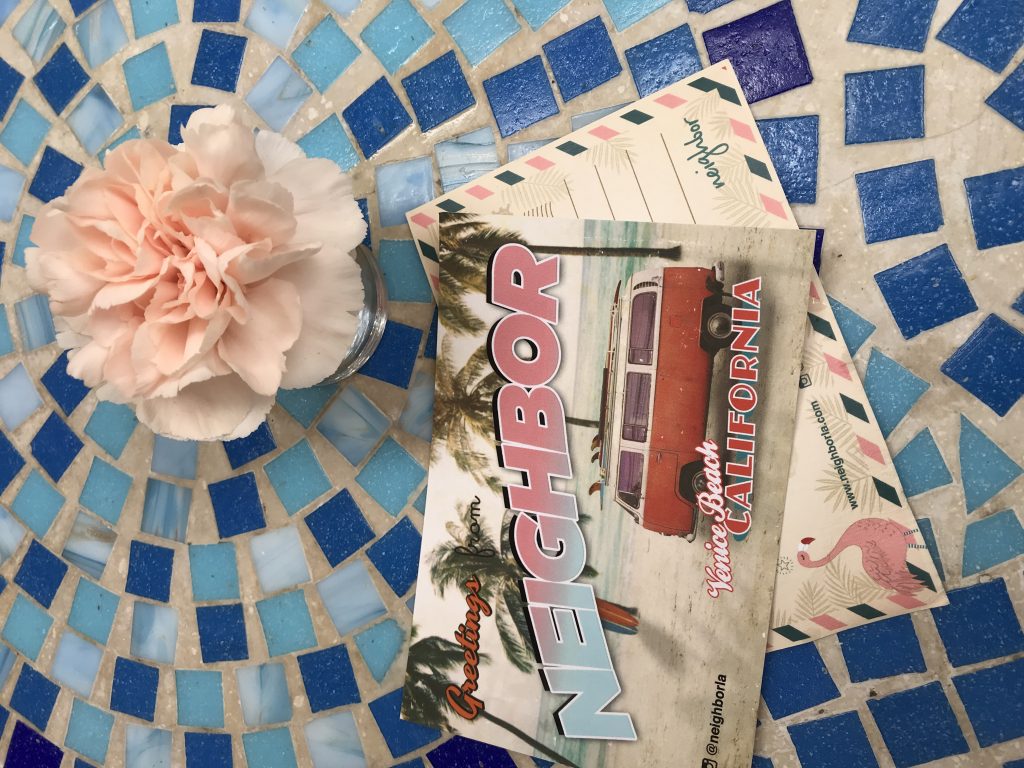 As much as I love writing about fashion and beauty in LA, nothing makes me happier than trying out the latest restaurants! Ideally I love visiting new spots first and other times I simply rediscover the oldies or as I call them, my tried and trues. Luckily, I live in West Hollywood, where are are a plethora of great places to eat and theres always some new opening.  It's literally a full-time job trying to keep up with all the new spots in the area but do know I really try to focus on places that have great food, Instagrammable ambiance, good service and bonus points for some delicious gluten free options too!  Since this category has been such a hit this far (especially BRUNCH info), I will be creating a monthly review of new spots I've tried. Without further ado, let's get into it shall we?!
OK, so I don't always stay in West Hollywood and there are definitely restaurants that are worth the trek outside of the village and Neighbor is definitely one of them! I immediately felt at home upon entering the restaurant. While the front area is cute and there are little nooks to grab a coffee or enjoy a drink (even a DJ spins from time to time), the back patio is what really caught my attention. Nestled next door a garden, Neighbor just has a good, chill vibe.  We went for brunch and ended up trying almost everything on the menu. Now, this is definitely not your typical brunch menu and chef Joshua Luce has definitely taken some of the classic brunch items and added a twist.  In otherwords, you won't be bored with theis brunch menu.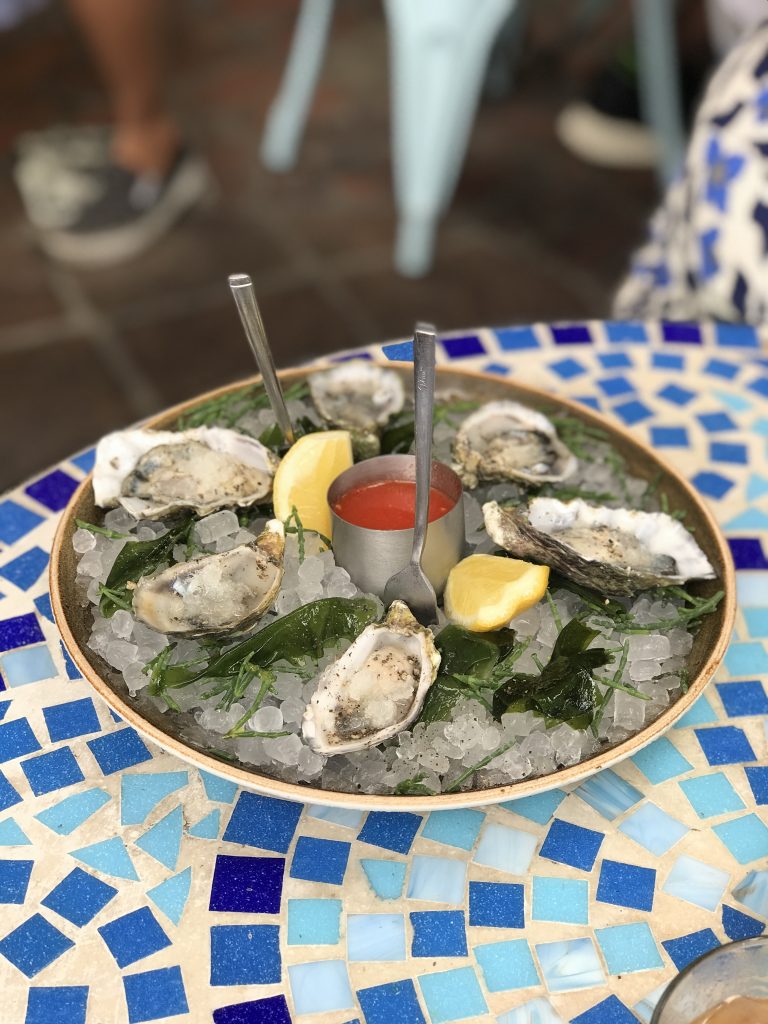 We tried the three egg omelette (A MUST HAVE!!), Flat Iron Steak (yum!!), Avocado Toast (I feel like you can get this everywhere so maybe order something else more adventurous instead!), Fingerling potatoes (perfection) and they also brought out some delicious oysters! For cocktails, we had the strawberry basil margarita (delish!!) and the lowrider. Things I wish I tried; heirloom teriyaki rice, buttermilk pancakes (I heard these are to die for!), uncle J's chicken and the burger.
The service was top notch and the patio is dog friendly. Side note: they also have a great happy hour from what I can see and I can't wait to go back to try it.  Overall this spot is a gem with great food and great service.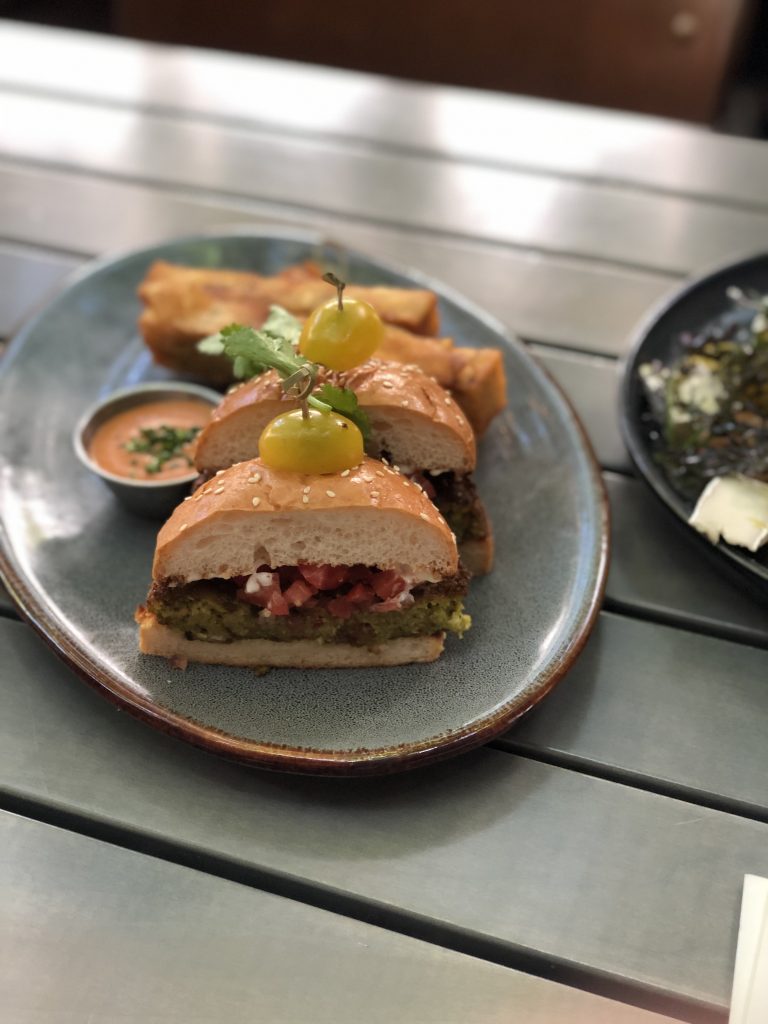 I had been curious about Nic's since its predecessor The Ponte closed a few months back. And while I have been trying to eat more vegan based meals, I haven't exactly been seeking them out either. I've always been a fan of the beautiful back patio at this space and I'd heard rave reviews so I decided to give it a try. I've definitely tried my share of vegan restaurants in LA with mixed reviews but Nic's was amazing!!!  I couldn't even tell I was eating at a vegan restaurant.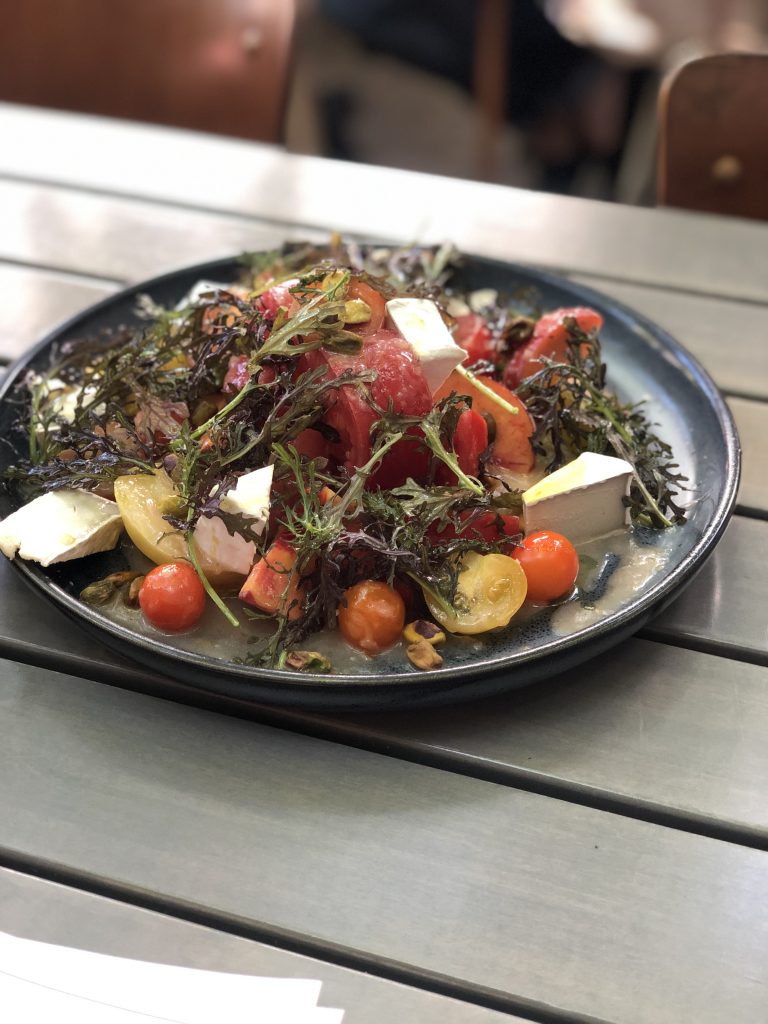 We arrived on the tail end of brunch which was actually perfect because we got to try the happy hour menu too! I absolutely loved the Falafel Burger or the heirloom tomato and peach salad! We were aslo obsessed with the Kennebec potato gratin fries, avocado crispy rice (a must have and gluten free), crispy maitake mushrooms, tempura avocado tacos, and gyoza.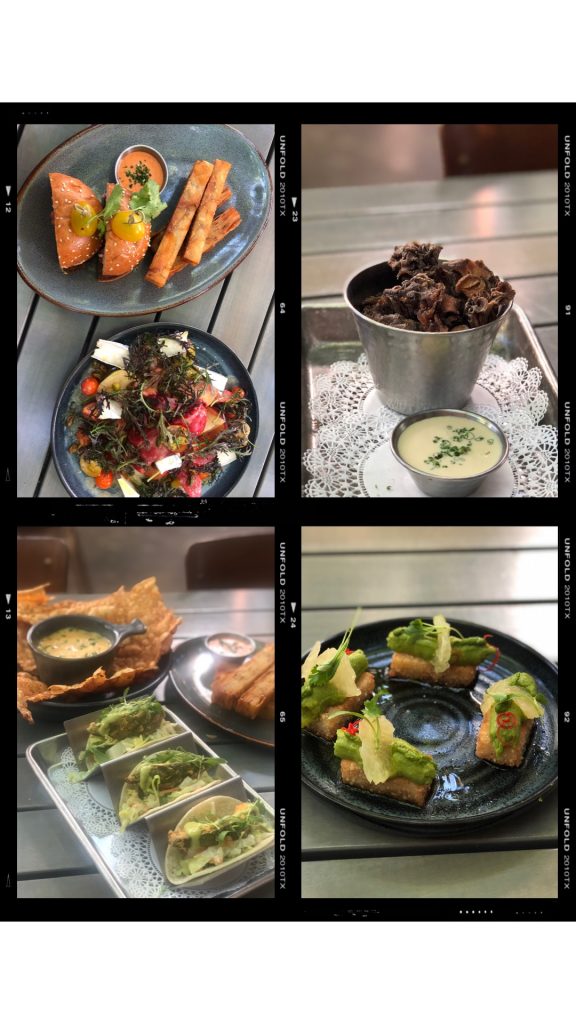 Whether you are vegan or not, Nic's could definitely surprise you and if anything you will at least have some great ambiance.
Where would you like me to review next? Let me know. xoxo ~ Rachel
Shop my brunch looks here: