While we still have a ways to go in the fashion industry when it comes to inclusivity, brands and designers are finally waking up. The proof that brands are actually listening to their customers are in the product offerings that actually fit and look great!  I am thrilled to start seeing more contemporary brands extending their size (plus-sizes) ranges and wanted to round up a few of my favorites.
Each brand ranges from denim to workout clothes and have varying price points. However, they're all stylish and maintain a certain aesthetic and quality which makes them just as desirable as straight size options. To top it off, these are not just some one off capsule collections but rather these brands are committed to keeping their extended sizes for seasons to come. (You can read my previous post on this topic here).
Well, let's get into it! Starting off the list with one of my favorite iconic brands, DVF.
Diane von Furstenberg's iconic wrap dresses will now be available in sizes 14 to 24, thanks to the brand's new partnership with 11 Honoré. As of now they only have 3 prints in one wrap dress silhouette but I can't wait to see if more items are added!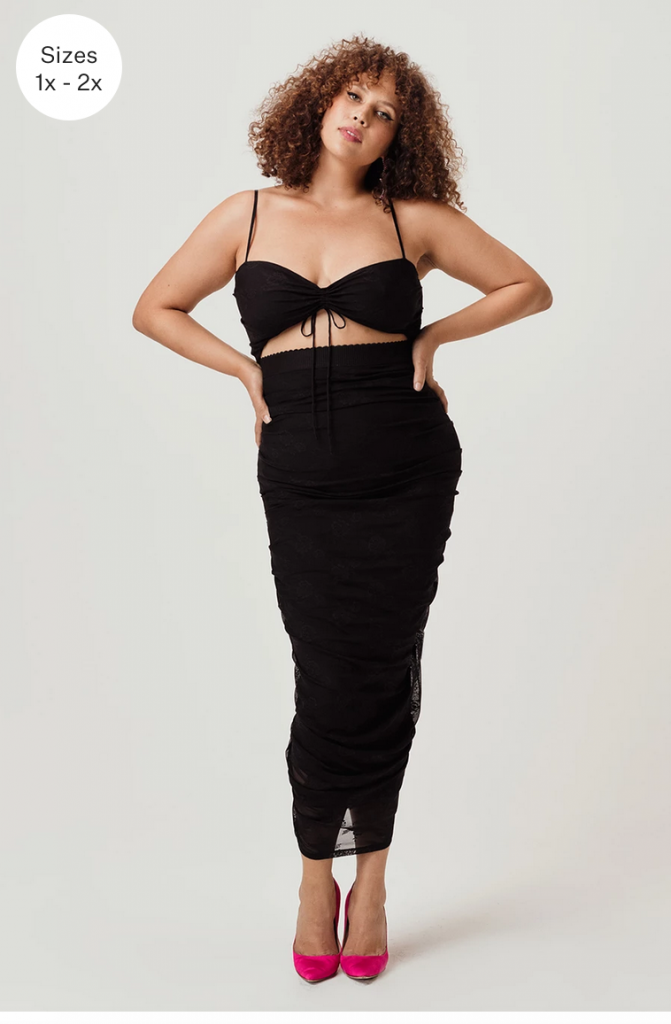 Next up, For Love and Lemons. I've loved this whimsical fun brand for years now but never did I ever think I would be able to wear it! As it stands now, they're carrying up to a size 2x or 18 if you look at the size chart. This is definitely one of my favorite brands for party dresses. *Side note, I will be ordering this dress shortly, so I can give you a full review*
Rebecca Minkoff – During New York Fashion Week, RM announced an exclusive collaboration with Stitch Fix that featured pieces in sizes 00 to 24 and XXS to 3X, marking her first official foray into plus. The pieces are only available via Stitch Fix though.
Veronica Beard – I don't know why but this one excites me most out of this list. I've been obsessed with Veronica Beard for some time and had tried some pieces via Rent the Runway previously. They chose NYFW to debut their extended size range and it's offerings are available online. What I love most though, is that they offer the same beautiful suiting, prints and ruched dresses just like their straight sizes. And let me tell you, the FIT is perfect (probably because they worked with the Kedic Fashion Workshop to get it right!) Shop some of my favs below!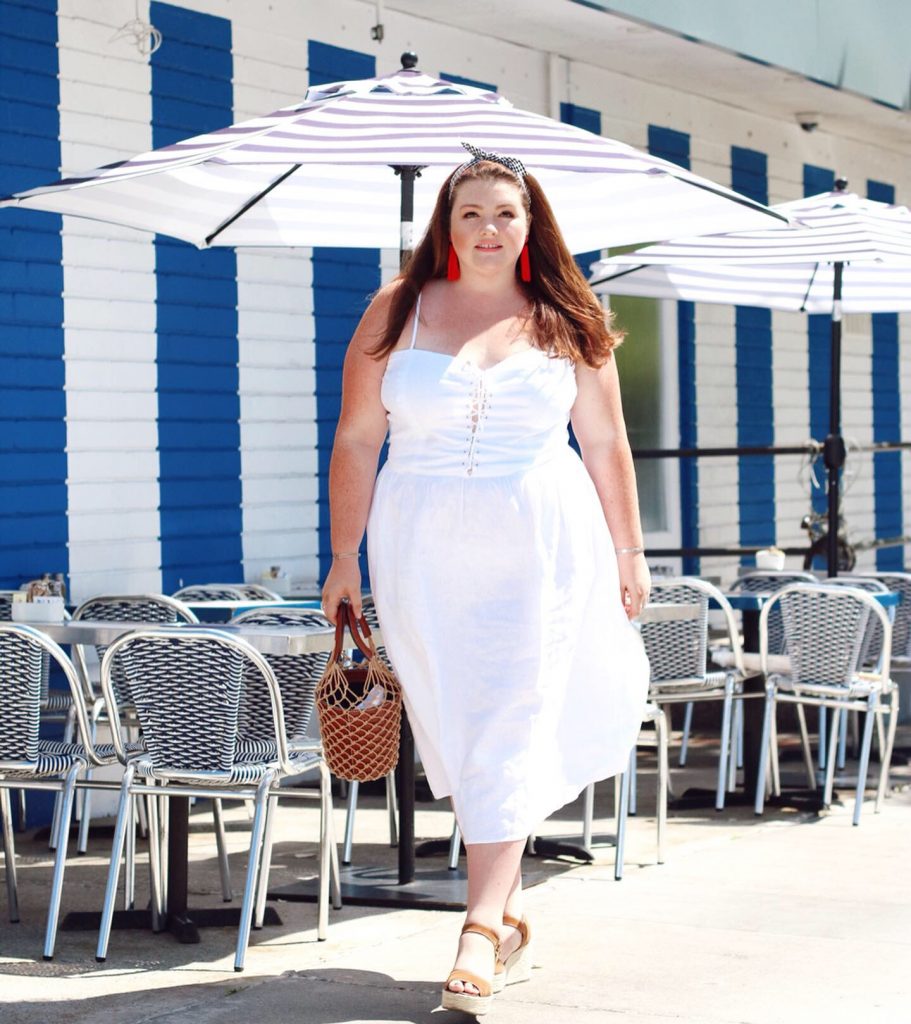 Reformation – I've mentioned them before in a previous post and they've quickly become my go to brand for every occasion. Currently carrying up to a size 22 and size 3x, there are some pieces that will definitely work for a variety of body types. I love that some of the styles are the exact same as straight sizes but I would definitely like to see more styles added. I've also starting seeing some options from them available at Nordstrom too. Shop some of my favs below!

Citizens of Humanity –  They've secretly expanded their offerings to include plus size and are now primarily carried at Anthropologie, another brand that has also done a great job of offering extended sizing. I had the chance to try these babies on and they are true to size plus they feel absolutely amazing on the body. I've rounded up a few of my favs below!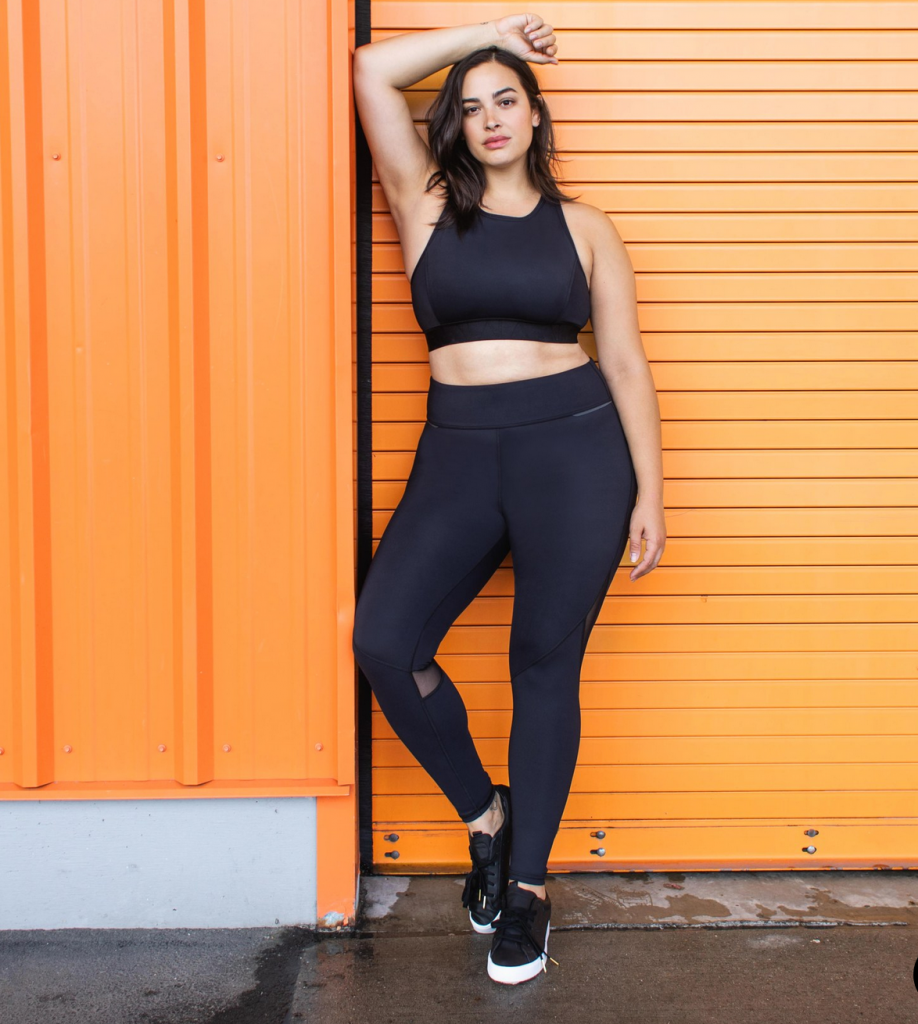 Alala – I just discovered this cute and luxe athleisure brand. They recently extended their plus-sizes and are now offering more pieces up to a size 3x. I can't wait to see what they do next.

American Eagle Outfitters – They've carried extended sizes for years up to a size 20 but recently expanded their line to include up to a plus-size 24. If you are looking for an affordable option, they've definitely got some great pieces.

Athleta – I had previously tried their plus size offerings here about a year ago and to be honest the fit wasn't quite right. But now they've gone and revamped the line entirely which included perfecting the fit and offering even more items in sizes 1x-3x.  I do love how Athleta products feel on the body plus who doesn't love the fact that they are a BCorp?
https://www.instagram.com/p/Bsn5uGoArmX/

Anthropologie – I have written about them before so they aren't necessarily new to this list. I felt the need to mention them again because they have been working with so many brands to expand their size offerings. I can always find something cute at Anthro!
OTHERS that made the list:  A Piece Apart, Draper James, Girlfriend Collective, Ori, Madewell (I've talked about them before too!) JCrew.
Please let me know if there are any others I have omitted! I will continue to update this column and am working on redeveloping the blog so it will be easier to shop! Did you know you can shop all my looks here via the like to know it app?
xoxo ~ Rachel