Lovely in LA teamed up with the fabulous gals at The Everygirl and Target for their swimwear feature on how to find your most flattering swimsuit this spring. Even though it can feel like beach season year-round in LA, shopping for a swimsuit can still be a tiresome task regardless of what shape or size you are. Since I know each and every curve of mine from head to toe, I work with what I know—it's not about covering up, it's about uncovering what's best. Here's what I look for in a suit to make me feel amazing…. You can find more details and photos from the shoot here!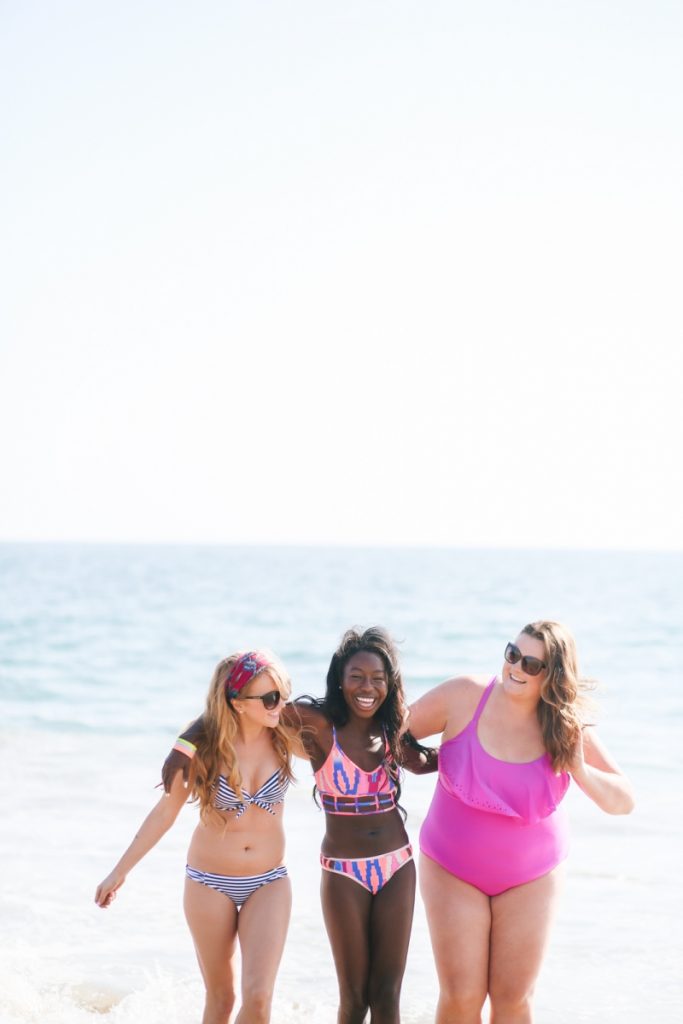 A little more coverage: Just because a swimsuit is a one-piece doesn't mean it's boring! I'm all for giving credit where credit is due: This is one amazingly bright bathing suit! For sunny days by the pool when I'm not quite feeling the two-piece, a suit with a color this bright still lets me make an amazing statement. It's super sleek and very comfortable but still has a flirtatious flair with the scoop neck and flouncy ruffle detail.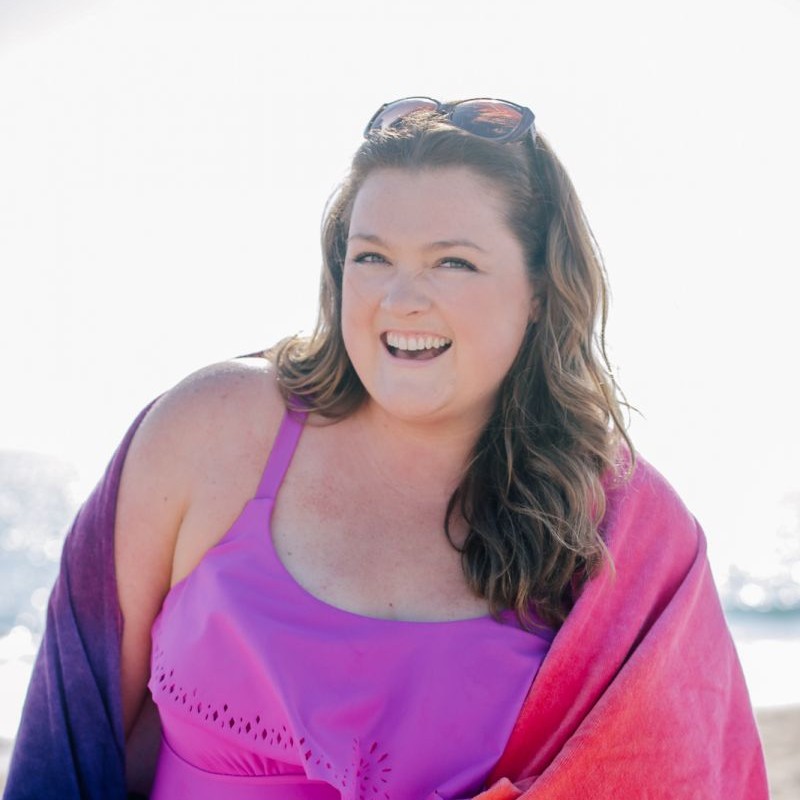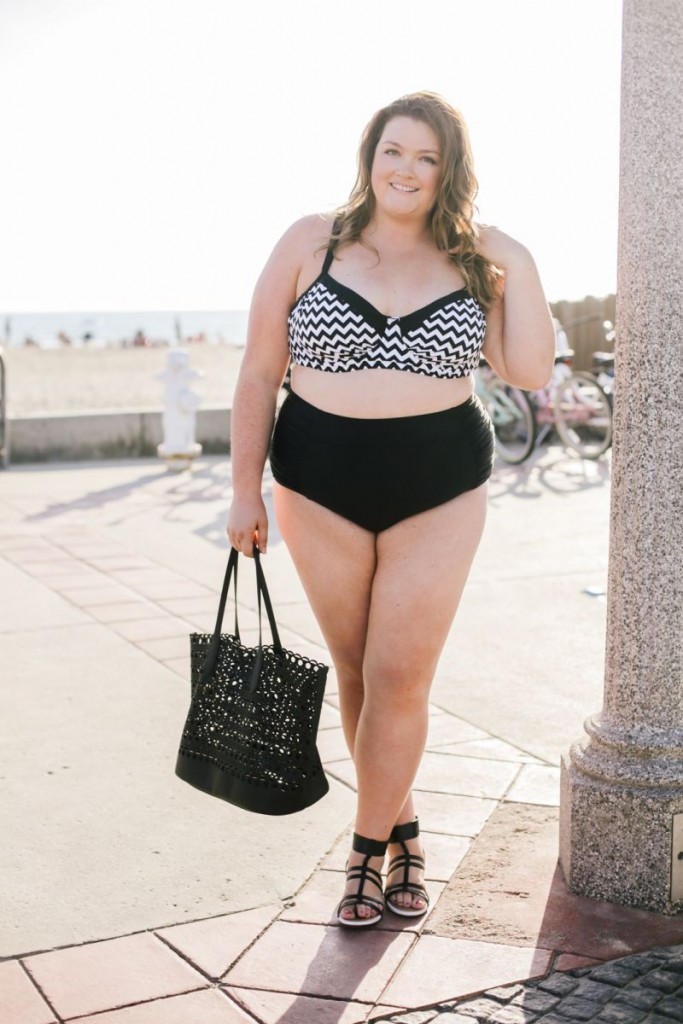 Showing some skin: I love the black and white chevron stripes of this bikini top; it's such a popular print for spring and summer. The black straps and piping in front give the bikini a sexy, sporty look with the perfect amount of support. I also decided to give the high-waist bikini bottom trend a try for the first time, and I'm so glad I did! The ruching on each side actually works in favor of any body shape—you can hike up or pull down the panel based on personal preference.
Make sure to visit my friends at The Everygirl and tell them how much you loved this post!