This one is so good it gets its own dedicated post. First and foremost, I am not usually a suits kind of girl. I love my dresses and skirt sets BUT, this suit fit like it was made for me.
The cut out details hit my waist perfectly and the pants were actually long enough – a win win for me!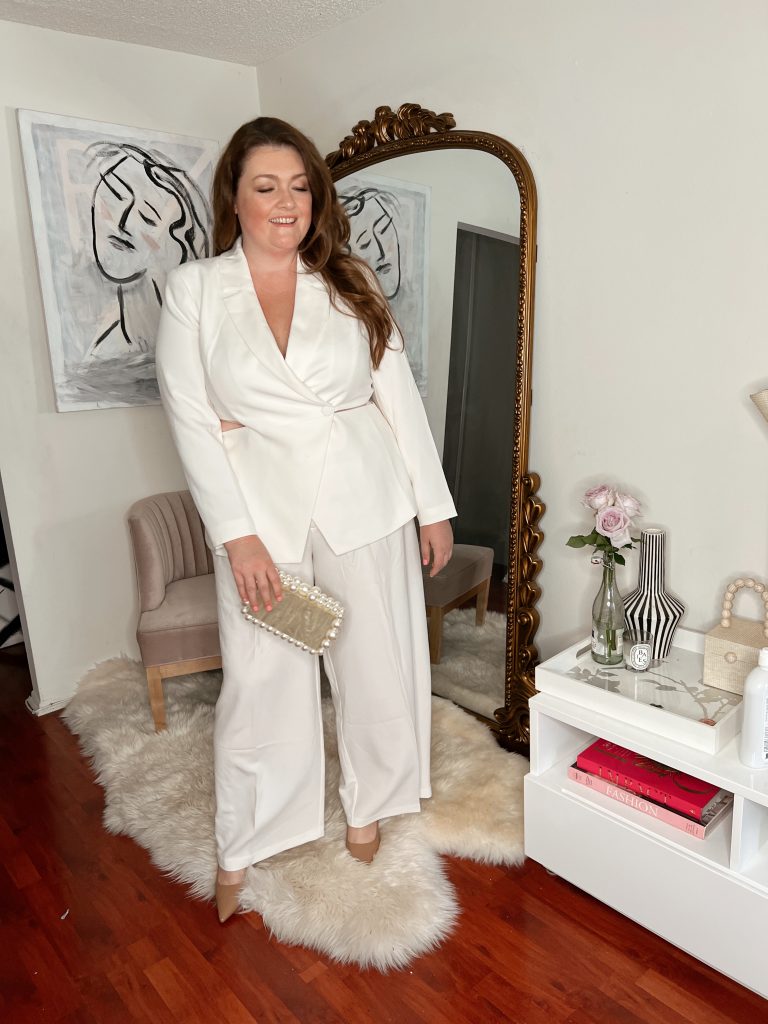 Check this out and let me know what you think? Are you a suit type of gal or are you more like me?!