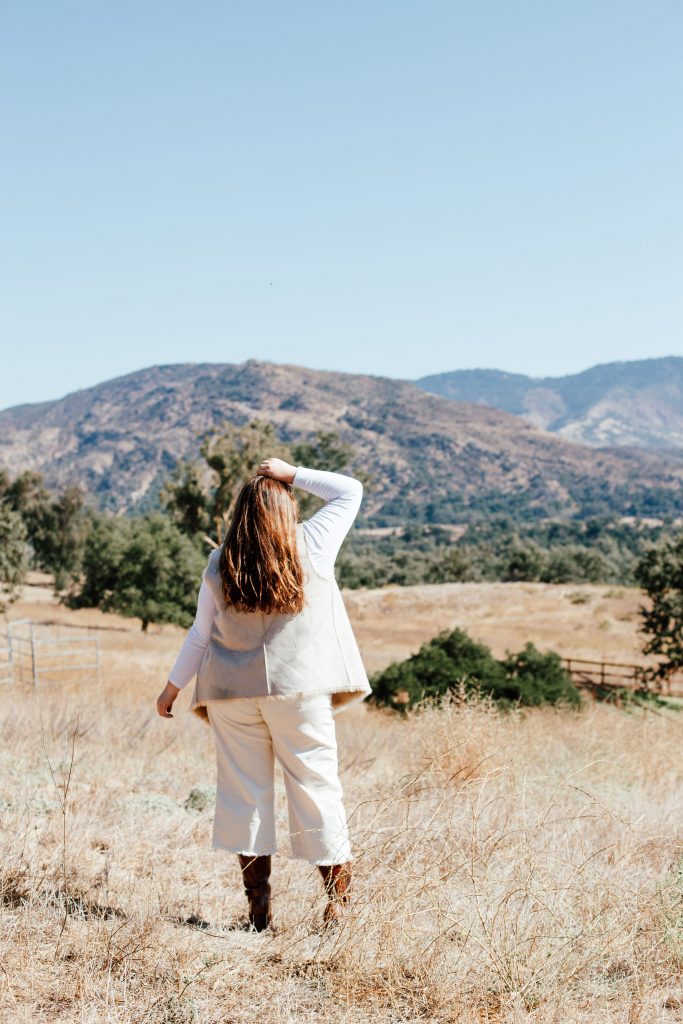 Ojai (pronounced: OH-hi) is situated in a small valley that runs east-west. It's a scenic location only about an hour and 15 minutes outside of LA, surrounded by citrus groves and oak trees, nestled in the Santa Ynez Mountains. Ojai is the perfect quick escape for your wellness fix away from the city's bustle. There's a dreamy golden hour like no other, as well as ample hiking and bike trails, Spanish-style buildings wrapped in bougainvillea, and quite a few health-conscious cafés. In fact, you won't find a Starbucks for miles due to a ban on corporate chains but you will find plenty of great, locally run shops. I enjoyed Ojai so much, I wanted to round up a few of my favorites in case you decide to head over there too!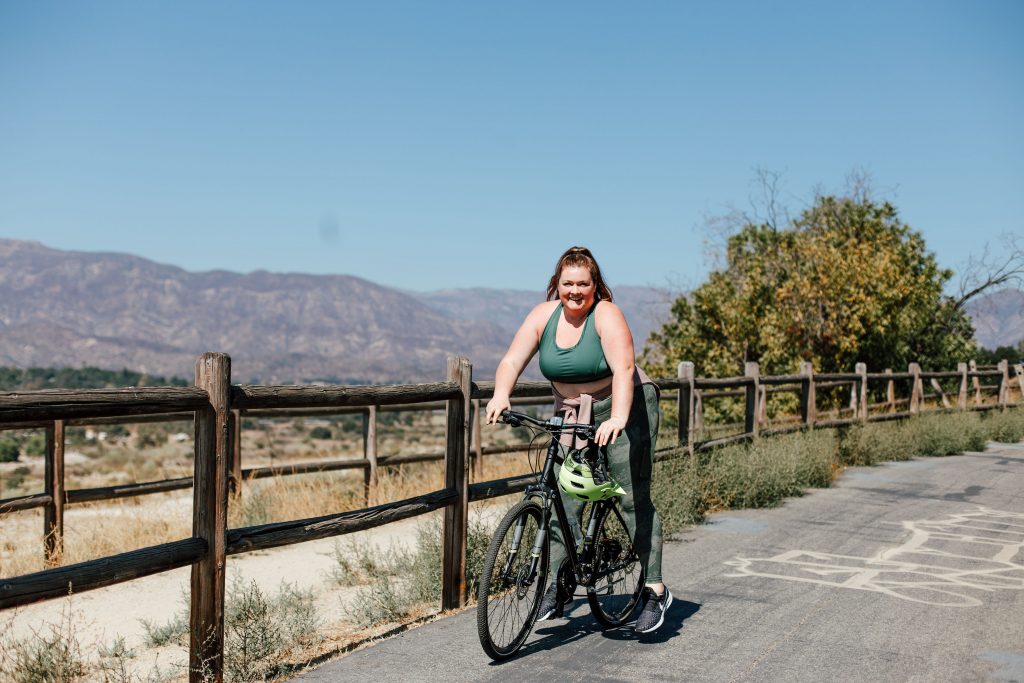 First of all, I was lucky enough to explore most of the town by bike. Ojai is a bikers dream, filled with tons of paths to ride right through and around the town. I was invited by REI to take part in their 12 mile loop Farm to Table Bike Ride Tour of Ojai. Which by the way, I totally recommend.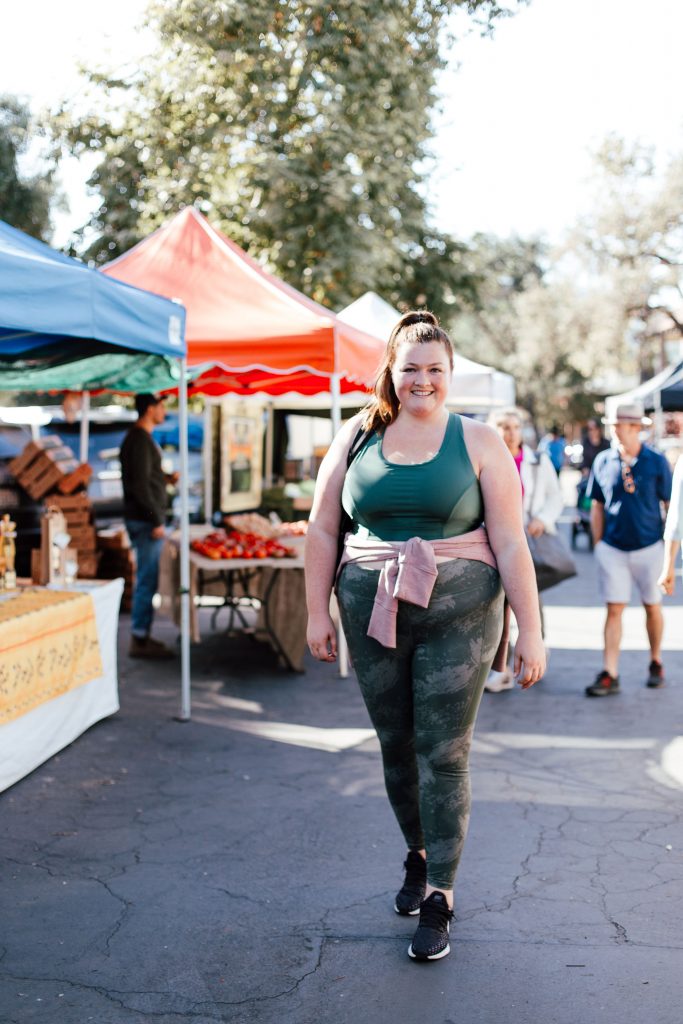 We drove up on a Sunday which also happens to coincide with the Farmer's Market. Simply put, this market is a dream. If you can, I highly recommend going on this day to explore the market. I discovered so many new brands from everything to garlic dips and hummus to some of the freshest olive oil I have ever tasted! Not to mention all the samples! Go get your snack on.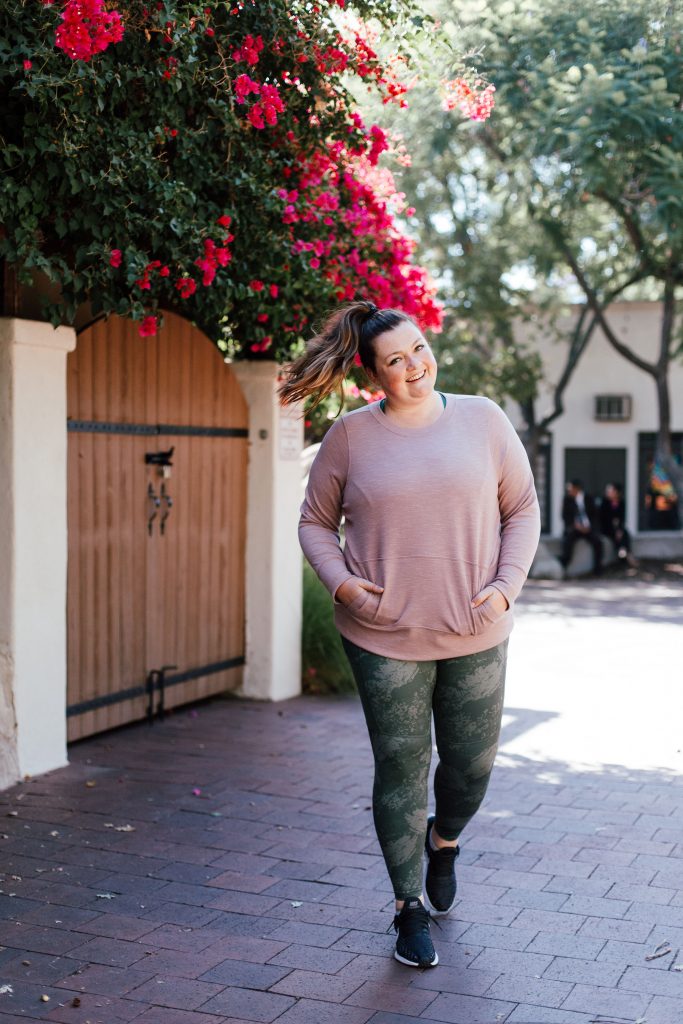 After the market we headed into a cute shop (Heavenly Honey) for honey tasting. I have never done a tasting before and was blown away by the fresh flavor, so much that I ended up taking home quite a few jars! I highly recommend taking a leisurely stroll by the streets branching off from Ojai Avenue. Here you'll find art galleries, boutique clothing stores, several places to eat and the tasting rooms for Majestic Oak Winery and Casa Barranca Winery, the first certified organic winery on the Central Coast.

With only 24 hours in town, it can seem overwhelming but, if there is one thing you do, DEFINITELY check out The Farmer and the Cook. It's local, fresh, vegetarian fare is like no other. I wouldn't miss out ordering any of the smoothies, the tacos, the huarache and the cesar salad but honestly, its hard to go wrong with any of these mouthwatering dishes.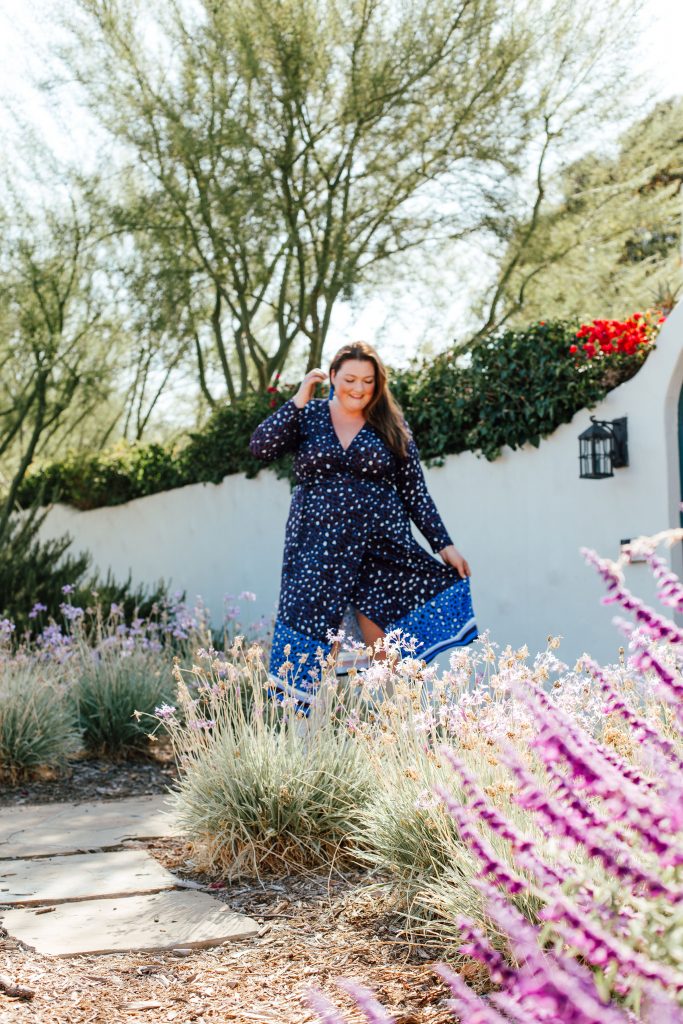 Another stop worth mentioning is Bart's Books. It's not only an outdoor bookstore but it also has a coffee shop. There are some notoriously good deals to be found here as well. Some other options worth taking a look at; horseback riding, Ecotopia natural hot springs, spa time at Ojai Valley Inn, wine tasting, meditation mount or wildlife spotting in the Ojai Valley preserve.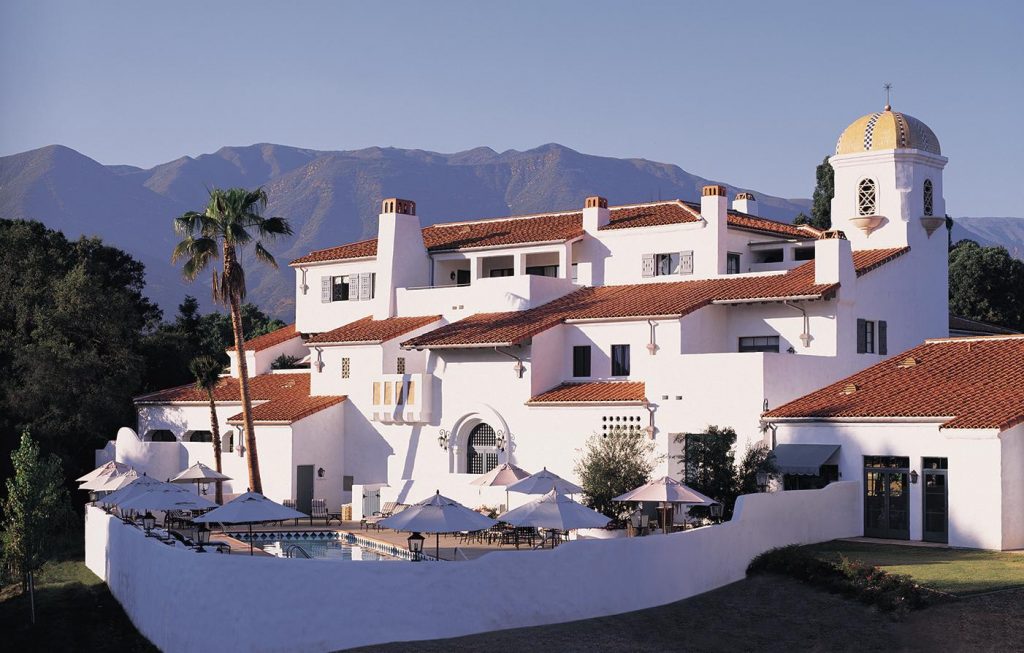 The possibilities in Ojai are endless. Spend the day or the weekend there. Either way you won't regret taking the day to escape here. Find a few of my favorite places to stay, eat and activities below!
Where to eat…
THE FARMER & THE COOK – This Mexican restaurant/health-food hybrid has been in the business of all-organic, farm-to-table tacos, salads, and burritos since before it was cool. There are also pre-made sandwiches to go, great for picnics or sit down and enjoy the cute outdoor patio while eating your veggie tacos, enchiladas and salads.
AZU – Azu, which opened in 2001, is located on a prime spot off of Ojai Avenue. The consistently solid Mediterranean menu, which includes fattoush salad, chorizo stuffed dates, and vegan paella. The cocktails are delicious and even take into account local offerings.
OJAI PIZZA – If you're looking for a delicious low-key spot look no farther than this classic pizza joint right off Ojai's main drag. They've got shareable pizzas, calzones, subs, and an adult-beverage-friendly selection of beers on draft, too.
NOCCIOLA – The menu takes advantage of seasonal ingredients for a classically Italian line-up of homemade tagliolini with mushrooms and leeks, pappardelle served with slow-roasted wild boar, as well as freshly-caught fish. Protip: if you're feeling hungry, go for the reasonably priced 5-course tasting menu.
Others: Ojai Tortilla House, Knead Baking Co.
Where to stay…
OJAI VALLEY INN – Known for its size and its Spanish-style casitas, this resort is the best known in town for good reason. The Moroccan Hammam-style spa is popular and great for girls getaways.
CARAVAN OUTPOST – Looking for something completely different? Caravan Outpost and its fleet of eleven tricked-out, freshly-refurbished Airstreams are not your usual air b n b.
OJAI RANCHO INN – Formerly a 1950's retro roadside motel, is the no-frills but character-filled option in town. Each guest room has their own front porch, log cabin-style interiors, and the design brings together artwork and furnishings by area artists with a quirky, throwback vibe.
THACHER HOUSE – A hybrid bed and breakfast and organic co-op farm, this refurbished four-bedroom house and its four private cabins is where you want to be for a fully-immersive, get away from it all experience. It can accommodate up to 20 guests!
LAVENDER INN – Originally Ojai's first school house this cozy seven room guest house in the center of town is the perfect place to stay especially on a quick trip. It's easily accessible to the town which makes it a win-win in my book.
Activities…
ECOTOPIA HOT SPRINGS – These natural hot-springs (important: swimsuits optional) occupy a particularly picturesque corner of sacred Ojai Valley land and are said to have healing powers.
BIKE OJAI – One of the best ways to really see and immerse yourself in the city. There are several biking paths that run through the city and even connect you to the beach. There are a few different tour options locally and I happened to book mine through REI.
LAST CHANCE TRAIL – Hike this trail for its sweeping views of the Santa Paula Canyon and waterfalls!
MEDITIATION MOUNT – Time it so you're there around sunset, and bring your camera.
OJAI MEADOWS PRESERVE – Great for wildlife watching.
SHELF ROAD TRAIL – This trail passes through fragrant tangerine orchards and leaves you at a scenic lookout over Ojai Valley.
OJAI TRAIL RIDING COMPANY – Tour Ojai by horse during the day in the Ventura River Valley and Enchanted Forrest.
SPA AT OJAI VALLEY INN – If you aren't staying here and want a spa experience you can buy a day spa pass.
OJAI OLIVE OIL COMPANY – Offering guided walks through the history-rich property is a lesson in the virtues of sustainable farming. Don't forget to exit through the gift shop for certified-organic olive oils of every variety to take home.
WINE TASTING – At the Ojai Vineyard tasting room you can work your way through 300-plus wines on offer; Syrahs, Pinots, Chardonnays, and Sauvignon Blancs are the main draw.
SHOP MY OJAI LOOKS:

xoxo ~ Rachel
Photos by Alexandra Folster. You can find her here!