Styling an outfit is one thing but styling a home is a whole other thing. One of the biggest projects to date I am currently tackling is my apartment makeover. Since sharing my bedroom makeover for a collaboration with Lull bed, I have actually been receiving more questions about home decor! I personally love that you've asked and it just so happens that interior design is also a love of mine. Luckily, I have a great foundation to start with, but, I definitely want to do some upgrades to make my home a little more "photogenic".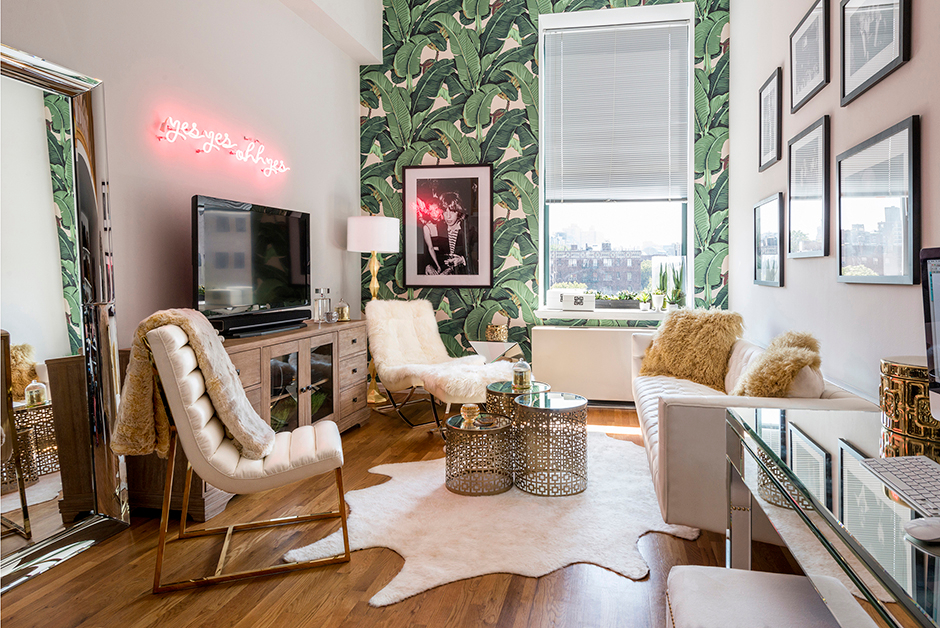 Even if you are renting, there are still steps you can take to transform your space into one that reflects your personal style. While major overhauls like knocking down walls or redoing floors may not be possible, small changes and additions can make a world of difference. Not sure where to start? Below are 12 simple suggestions to tackle to customize and upgrade your home.
1. Love your lighting. One of the worst things about rental units is often the outdated light fixtures. Luckily, this is also one of the easiest switches. Simply swap out that light fixture for something more your style.

2. Replace the kitchen faucet. This one might seem like a simple fix but it will make a huge difference. Simply swapping out the old tired faucet can make a huge difference in a tired kitchen.
3. Switch out cabinet handles and pulls. For those wanting another quick fix, swapping out boring cabinet hardware can transform the look of a space in an instant. If you really want to get creative, consider using unusual materials like glass or precious stones for knobs or handles. Anthropologie is a great place to grab some cute and unique knobs!
4. Decorate with plants. Greenery is an excellent way to bring a fresh and airy feel to any space, especially when a patio or terrace is out of the picture. It's always nice to bring a small piece of the outdoors inside. Not to mention the perks of cleaner air.
5. Add a rug. Layering multiple rugs for a more customized and eclectic look is a simple way to upgrade a room.
6. Add new cushions to the mix. One of my favorite ways to change around my room is to add new pillows to the couch. This is such a simple fix and you can find great pillows just about anywhere and at every budget. Style tip: mix and match textures, sizes and colors to get the ultimate styled feel.
7. Cover up with contact paper. Another favorite trick of mine is to use contact paper. You can easily cover boring counterops and inside of cabinets. Targe and Lowe's have a pretty good selection.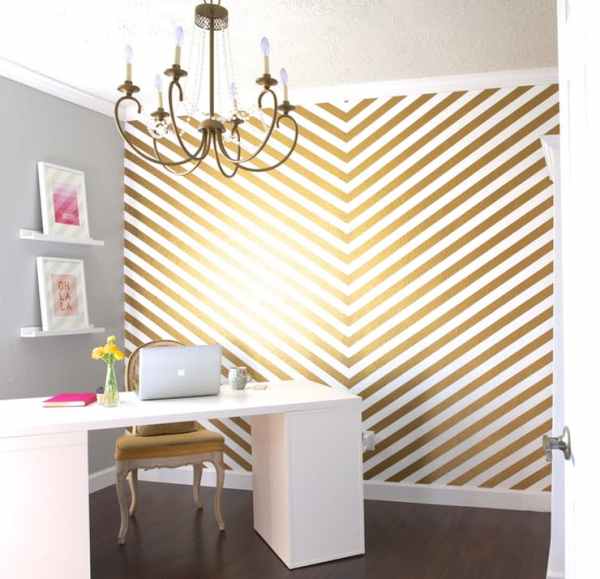 8. Washi Accent Wall. Not able to paint or wallpaper your walls? An easy fix is to create a small pattern repeated with something as simple as washi tape. Washi tape is available in many different colors but even a simple black design on a white wall will do wonders.
9. Sneaky Stainless Makeover. Do those old and dull appliances have you down? Simply purchase some stainless steel contact paper to make your appliances like your dishwasher and fridge looking modern in no time.
10. Shower in Luxury. Adding a new showerhead can completely change the game. Often most overlooked and also the most simplest change you can make to upgrade your rental!
11. New window treatments. Boring blinds got you down? It's an easy fix to add curtaints to bring new life to any room.
12. Add bathroom accessories. Don't settle for a boring bathroom; outfit it with design-forward towels and soap holders. Interesting options include West Elm, Target or Ikea depending on your budget. Choose from gold, pink, green, and glossy black or white accents.
HOME DECOR PLACES WE LOVE SHOPPING:
ANTHROPOLOGIE | URBAN OUTFITTERS | CB2 | AMAZON | IKEA | Z GALLERIE | OVERSTOCK | APT2B | TJMAXX | WEST ELM | ONE KINGS LANE | JOSS & MAIN | SERENA & LILY | ALL MODERN