It's been a few years since I last walked the runway but thanks to Macy's and Plus Model Emme, I dusted off my runway shoes for their recent show at Victoria Gardens highlighting some of the latest Fall looks. If you are not familiar with Emme, she is the iconic supermodel who has paved the way over the last two decades for women to know that beauty comes in all shapes and sizes. I love what Emme stands for and all the strides she has made while promoting the body positive movement!  I am excited to share with you a few of the key looks available at Macy's including pieces from  Melissa McCarthy Seven7, Calvin Klein, INC, Michael Kors and a few hot trends for the season.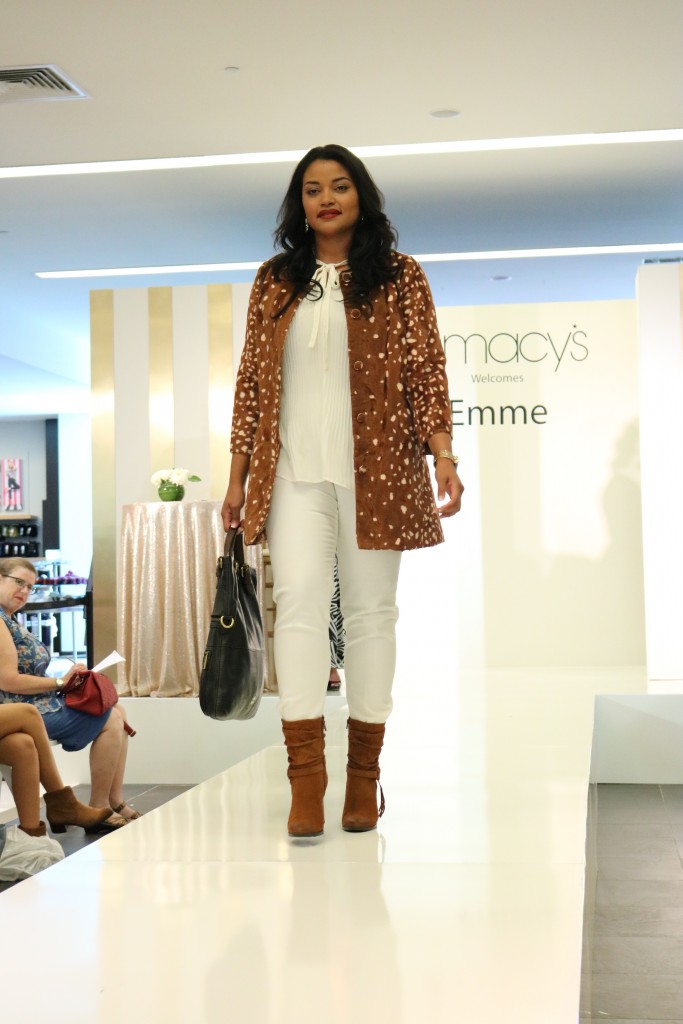 Frances working the runway for the Faux Fur section of the show!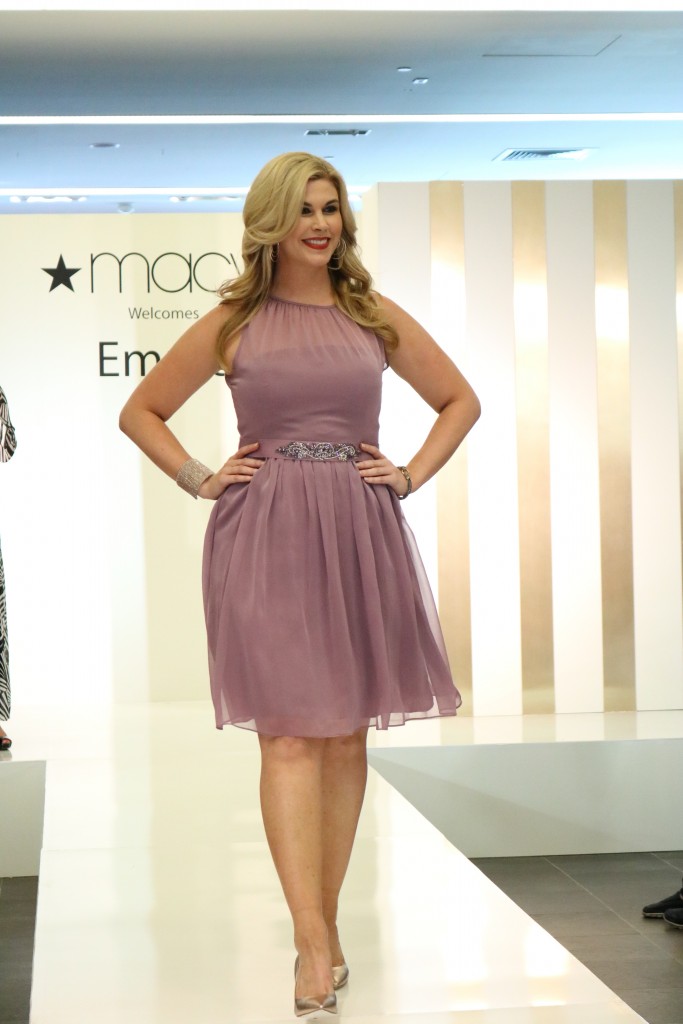 Purple is the color for Fall with dresses from Ralph Lauren, MSK Woman, Connected and one of my seasonal go-to's Adrianna Papell.  Throw in some silver or rose gold shoes by Charles David and clutches from Michael Kors for the finishing touch!  (Model – the gorgeous Kate Eckman)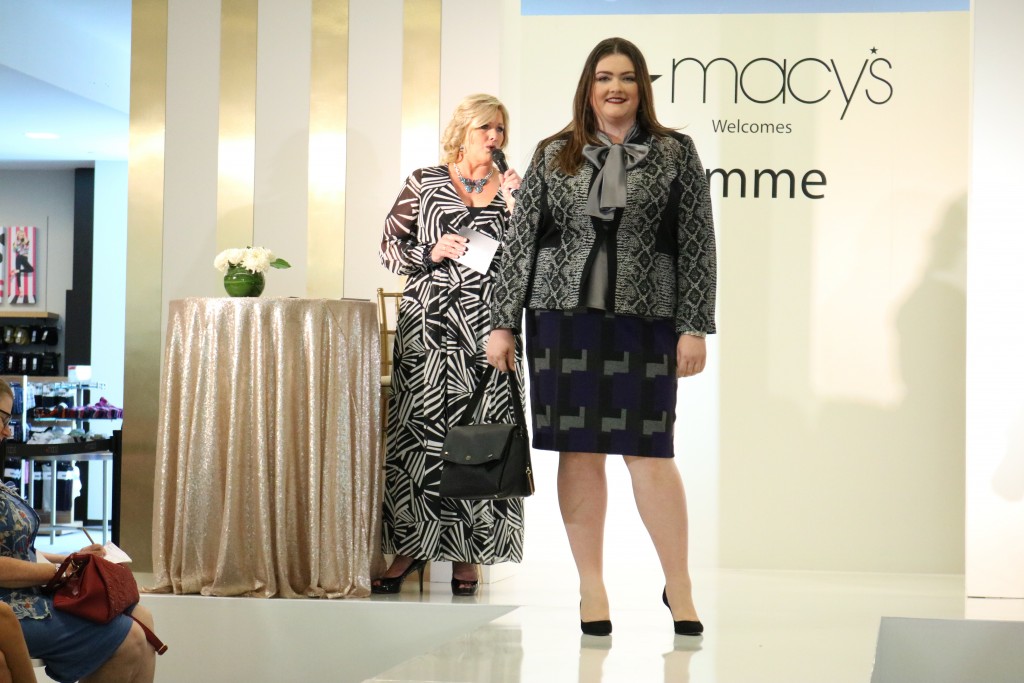 Pattern mixing and pencil skirts for workwear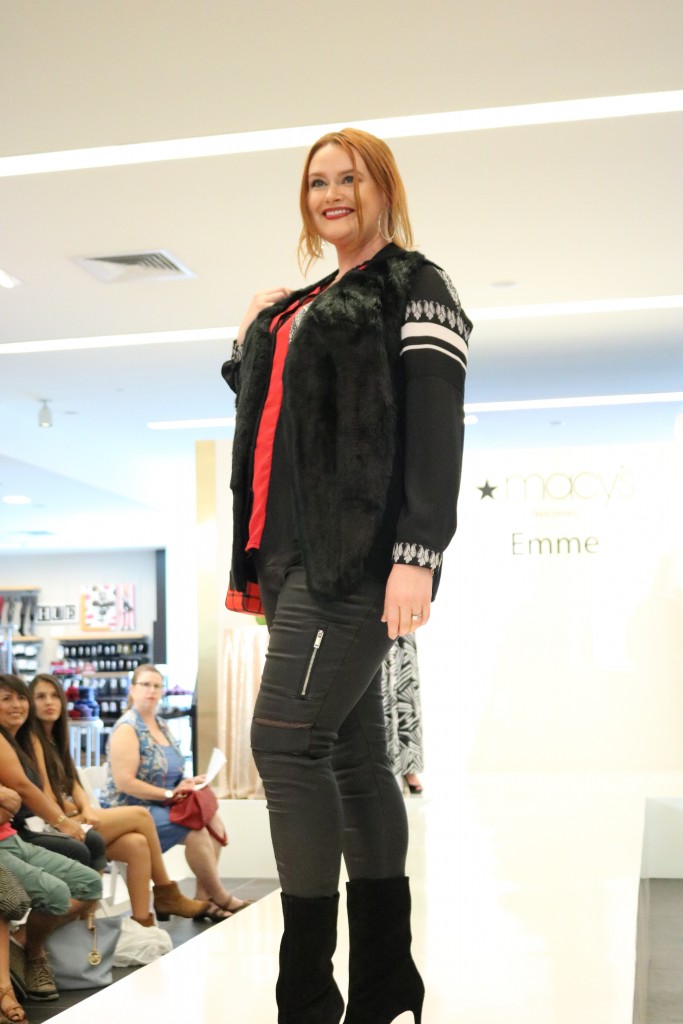 Layered pieces, mesh denim details and boots are hot for this season (modeled by the gorgeous Jessica Likas)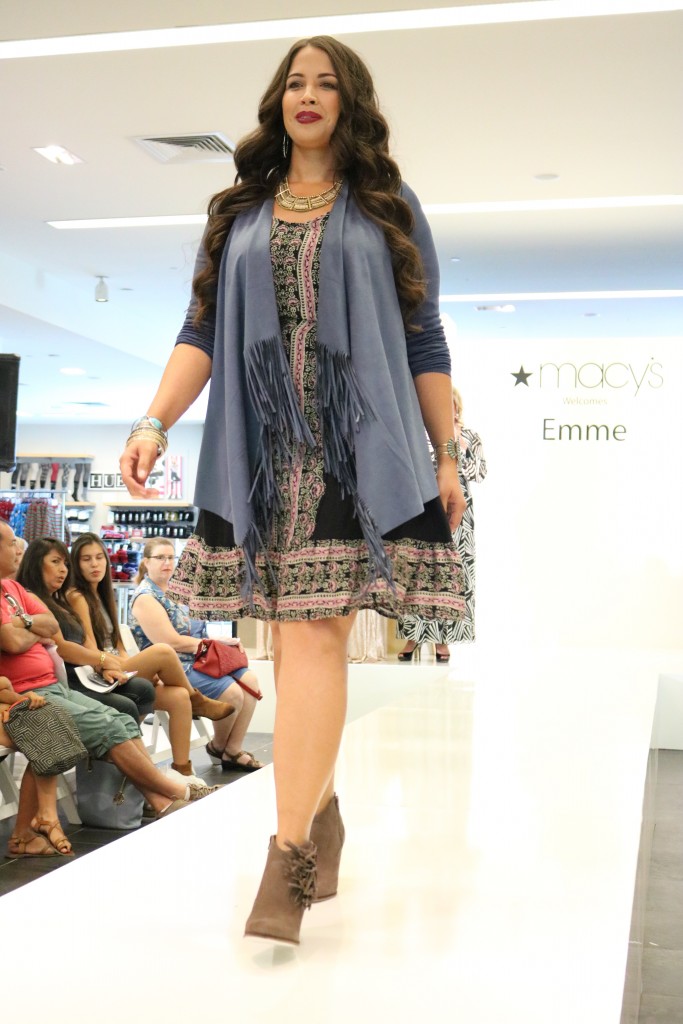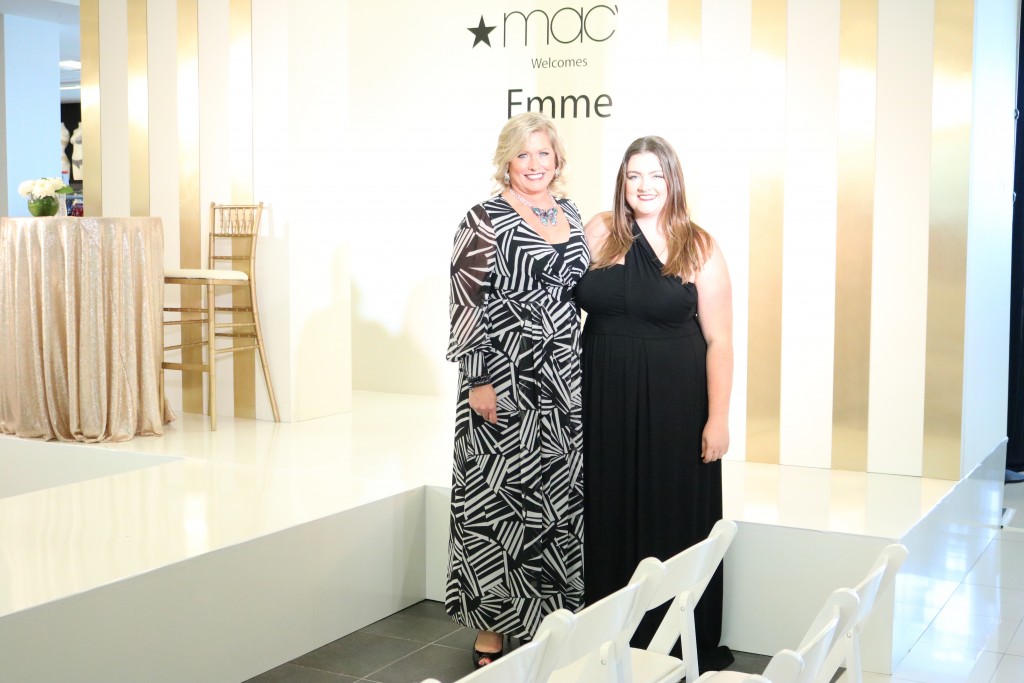 Me with Emme after the show!
A special thank you to Macy's for hosting such a great event and to the Everywhere Agency! You can shop several of the looks here!