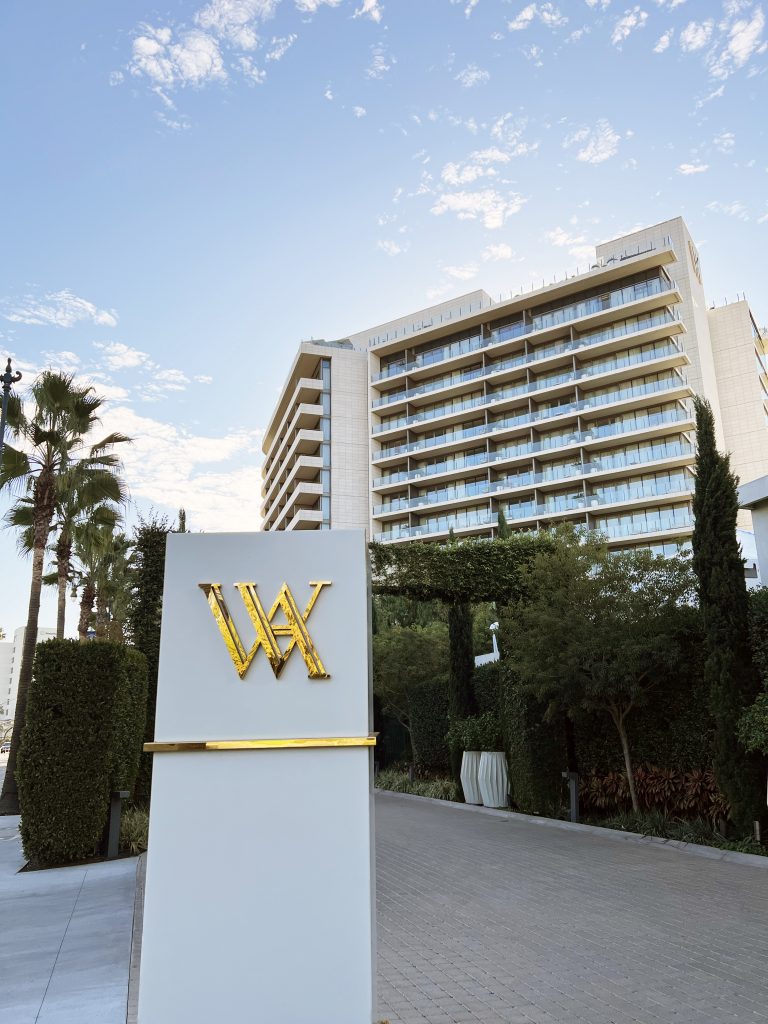 Dear La Prairie Spa it has only been a few hours since I left you but I am already dreaming of my next visit. Known for their caviar facials and massages, this luxurious and whimsical, 5000 square foot Forbes Five-Star rated retreat, offers an array of services and nourishing treatments to relax and invigorate your body. From massages to eucalyptus steam rooms and caviar facials, here's what you will LOVE about this spa!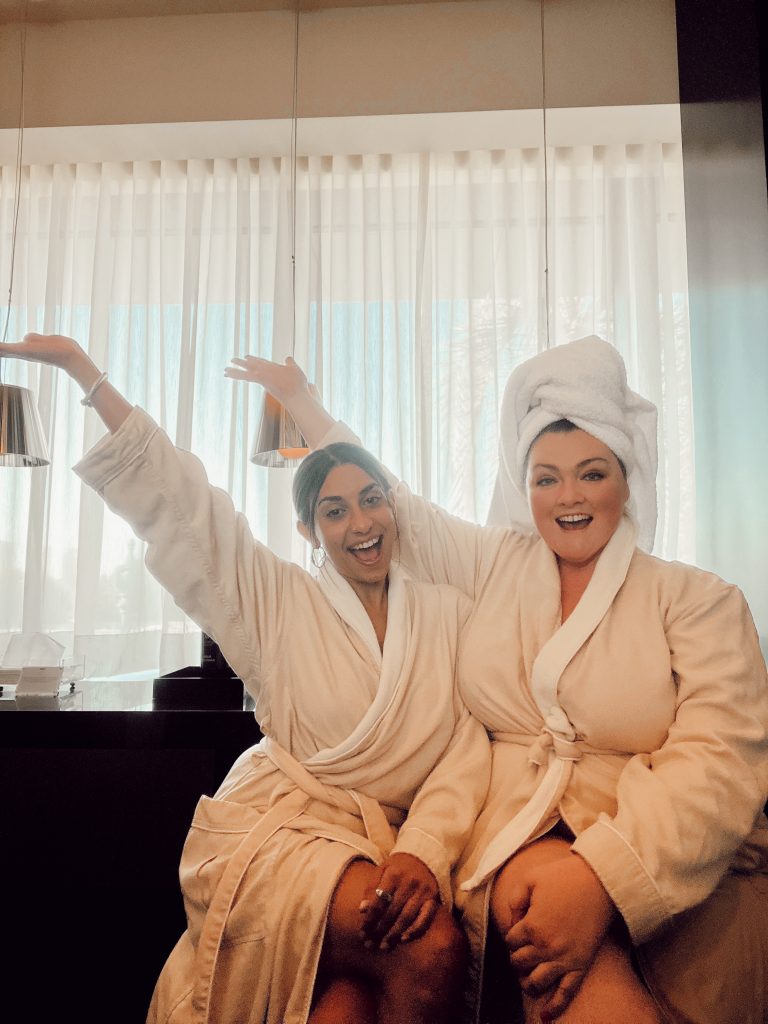 Nestled inside the impressive and luxurious Waldorf Astoria in Beverly Hills, this dreamy spa will have you on cloud nine in no time. Upon entering the spa it all feels incredibly private—and quiet. You'll immediately feel re-centered, calmer, possibly even more fulfilled as a person. As I stepped off the elevator to check in, I was kindly greeted by the director of spa and led to the women's lounge where she gave us a tour of the facilities. (click here for the full tour)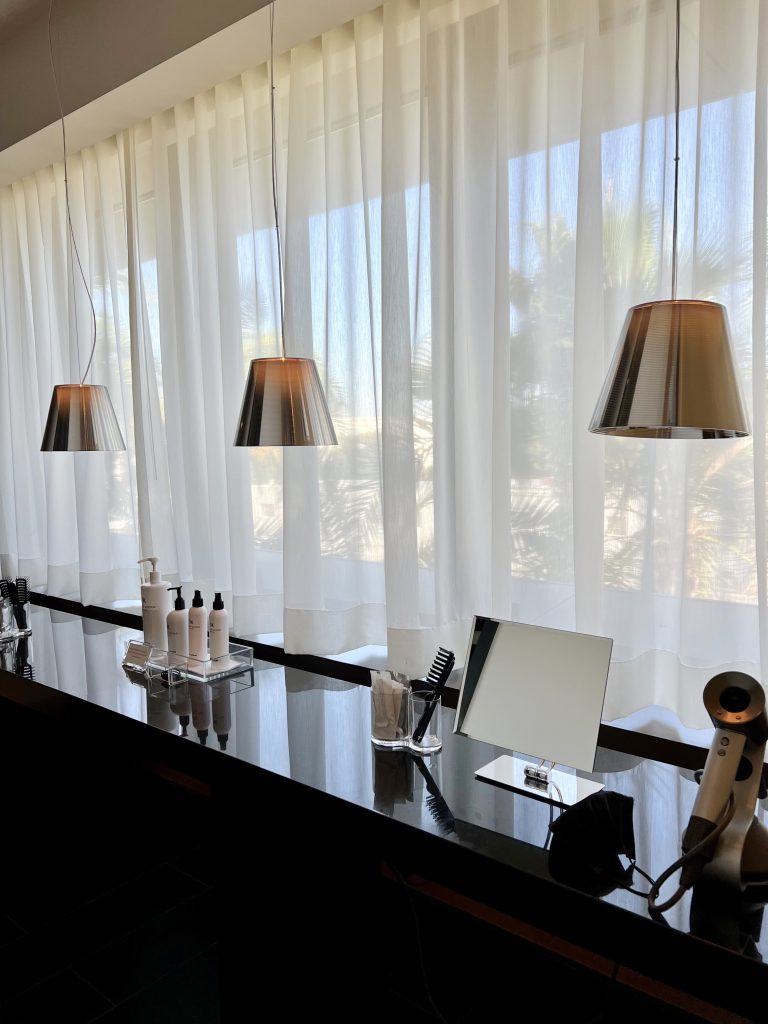 Amenities include a private steam room, experience showers, and a relaxation lounge. There is just so much attention paid to every single detail. In addition to being well stocked with water and towels, they even have a vanity area to use post spa which includes Dyson hair dryers and LaPrairie products. And, speaking of LaPrairie skincare, the spa only uses the most opulent products from the iconic brand during treatments.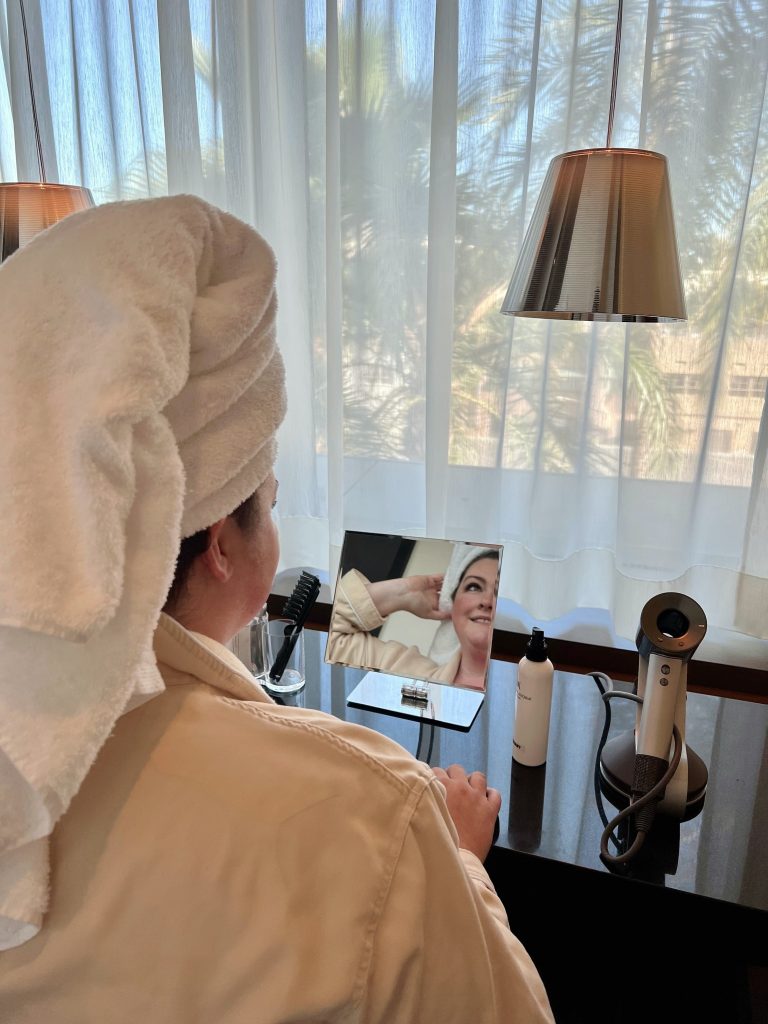 If you are so lucky to book a day here, I highly suggest doing one of the caviar massages or facials. I was in dire need of a massage, so I opted for the hour long Swedish. After relaxing in the steam room for a bit, I was greeted by my therapist who took me down the hallway to the treatment room. My therapist was incredibly intuitive and knew exactly what my body needed. This was one of those rare occasions where I actually relaxed and completely zoned out during my massage!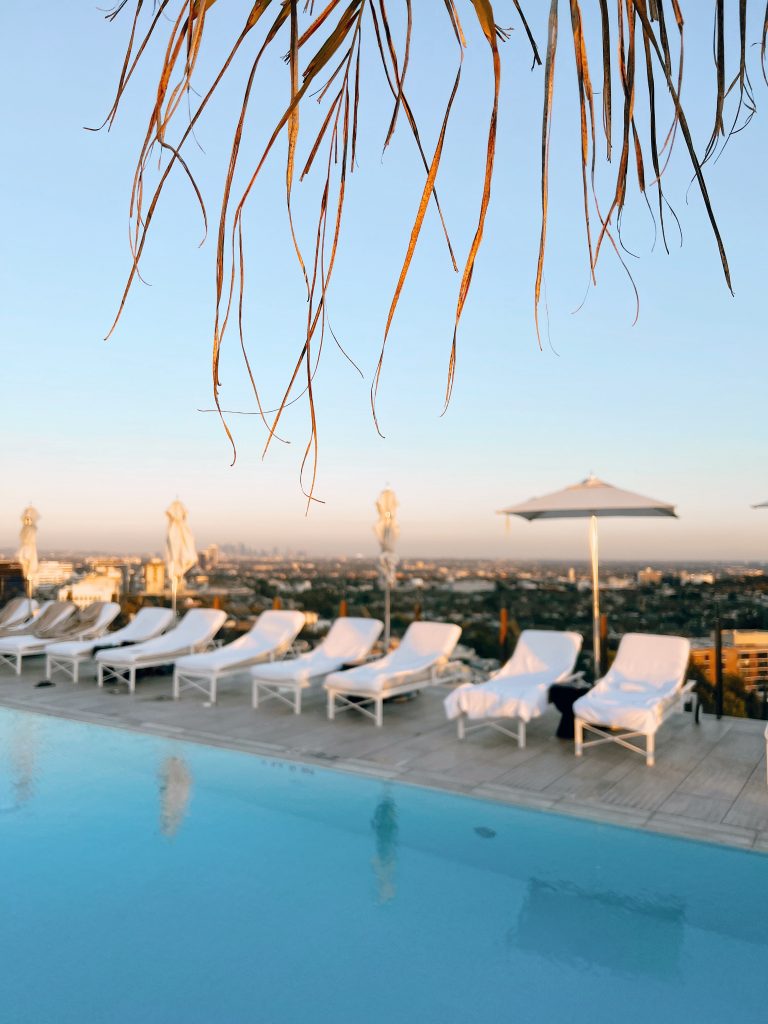 After my massage was complete, we headed to the Rooftop by JG for a late lunch poolside. This rooftop has one of my all time favorite panoramic views of the city. We opted for the tuna tartar dish and some guacamole dip with cucumber martini's. Our server Mimi, was absolutely fantastic and made our rooftop experience even better!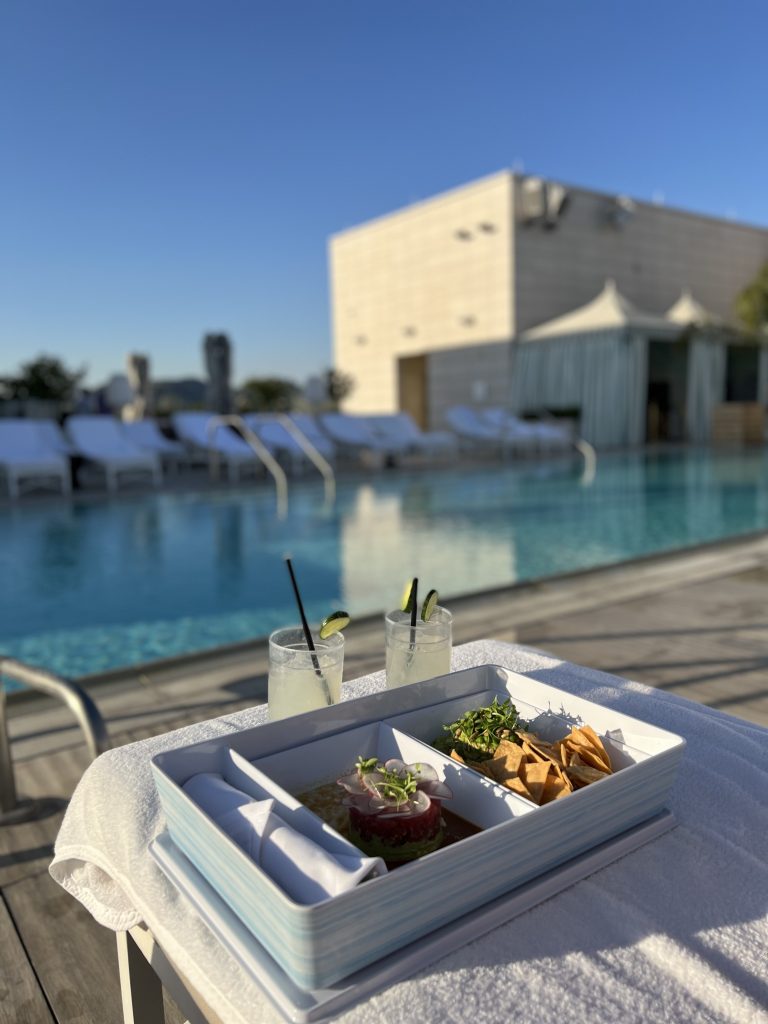 Insider Tips: They offer "happy hour" if you book a treatment Monday- Thursday between the hours of 12pm-5pm which includes free valet parking and a LaPrairie product. Definitely schedule some time post spa to grab a meal at the rooftop by JG which has some of the best panoramic views of the city. Arrive early to take full advantage of the steam room and showers.
For more information or to book an appointment, visit the hotel's website. *This massage was gifted by the LaPrairie Spa for my birthday in exchange for coverage. As always all opinions are my own*
Shop LaPrairie Favorites:

xoxo – Lovely in LA