So by now you should know, LOFT is one of my go to's for everyday style. And even though I no longer work in an office setting, I always find myself shopping some of their cute and fashionable pieces. Since they're having a huge sale today (70% off one item and 50% off the rest) I felt it was fitting to highlight some of my top choices!
Let's start with my favorite, dresses! First up, this floral puff sleeve dress with a tie waist is my absolute fav from their spring collection thus far. I mean, what's not to love about this chic floral print? I normally wouldn't go for a puff sleeve because I feel like they add bulk BUT this one is done just right.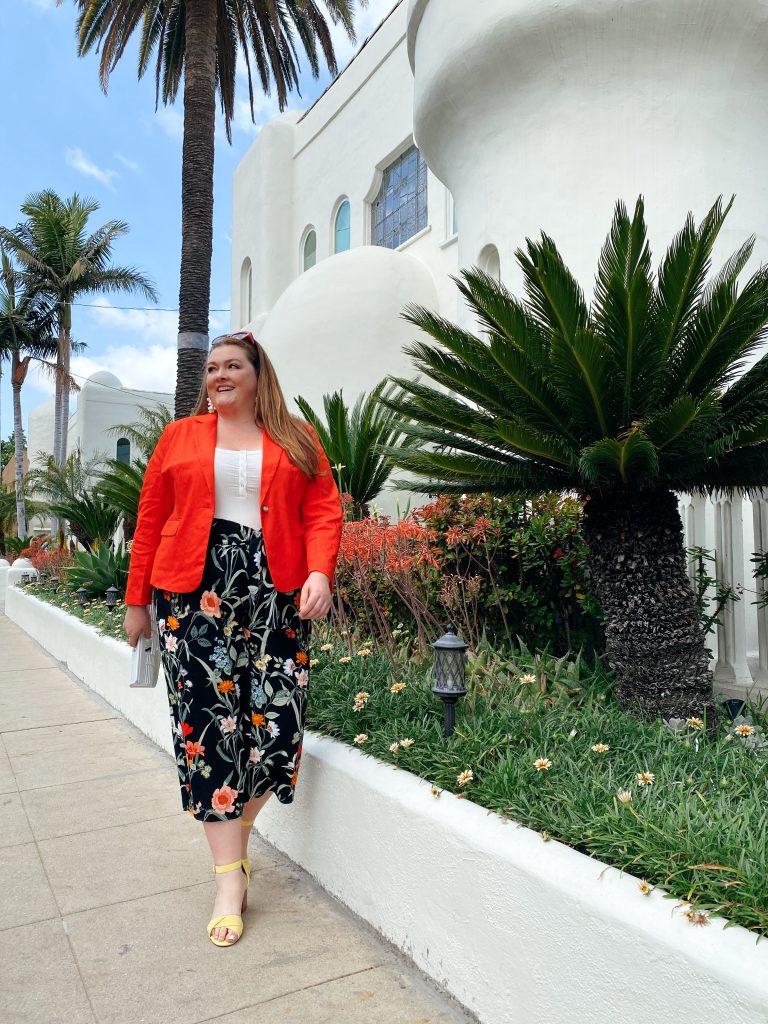 Next up, this red cropped jacket and floral pant caught my eye! This outfit is perfect for working from home because its business on the top and comfort on the bottom. Not only that, this outfit will transition out of quarantine flawlessly. I'd also love to speak to the fit of this jacket! IT FITS like a glove and I easily paired it with jeans and some heels too. If there is one thing you buy from LOFT get the red or chambray cropped jacket.
Lastly, this cute skirt is perfectly on trend for spring in this green floral print! It easily pairs with sandals or in this case these cute Linea Paolo Kaia Tennis Shoes. You can dress it up a bit with a cardigan or throw on a demim jacket over a screen print tee.
So, lets shop some of my favs below and you can check out my try on haul here too!
DRESSES:

JUMPSUITS & ROMPERS:

JACKETS & TOPS:

PANTS:

ACCESSORIES (not all are from LOFT):