So, I know I may have shared this look previously as part of a series but I felt it was just so good it needed its own dedicated post! I don't normally try rompers but when I saw this one on the Gwynnie Bee site, I just added it to my queue and I am so glad I did since its become one of my favorite pieces to date.  This is also one of the things I LOVE about Gwynnie Bee, is that I can discover new brands and try styles I may not get to otherwise. Plus there is no commitment to buy, so if I don't like it, I can send it back and get something new within a few days.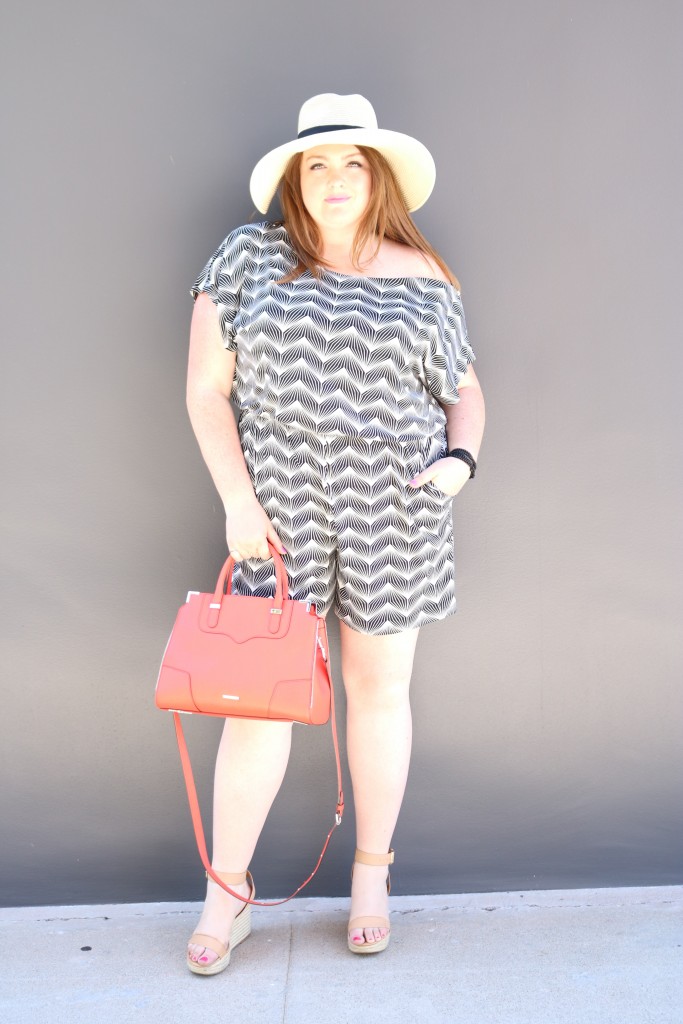 I wasn't sure at first how I would style this romper but once I got the call from a friend for a lunch meeting at Gracias Madre in West Hollywood,  I decided to throw on some wedges, a pop of color with my Rebecca Minkoff satchel, Lulu Dharma bracelets and a first for me, a floppy hat!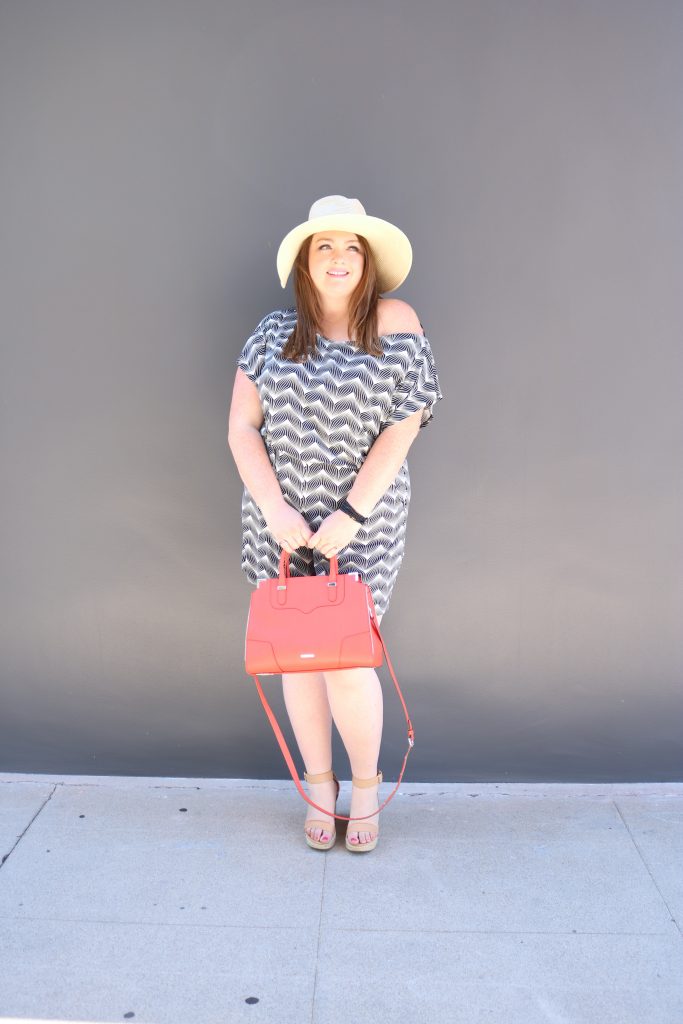 Quick style note: I made this romper a little more off the shoulder by unzipping one of the side zippers. This is definitely more my style and the off shoulder trend is definitely having a moment!
You can try Gwynnie Bee for free of obligation for a month and get pieces like this delivered to your door!
Membership c/o Gwynnie Bee. All opinions are my own.